While my Leda was posing for the photographs in her new dress, her cousin Ambriel came in quietly… She wanted to take Leda by surprise!
But, of course, Leda was very pleased to see her cousin and best friend!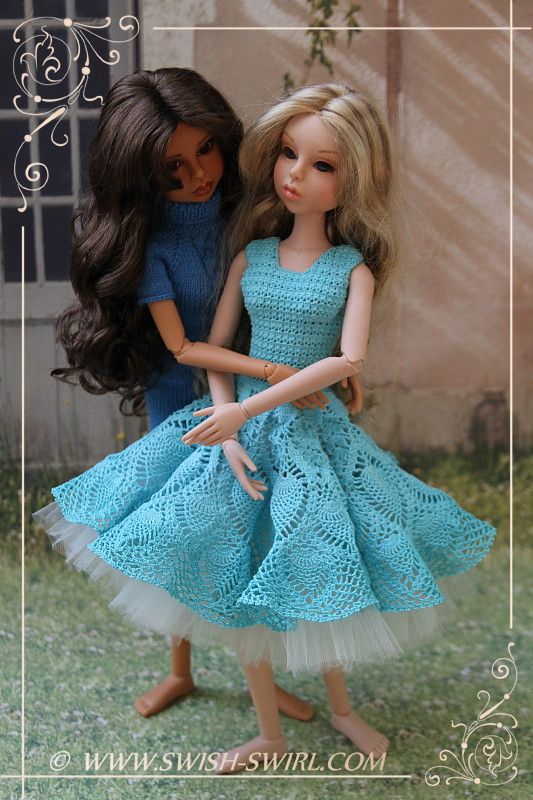 Aren't the gorgeous? So different and yet they are both Ambriel dolls by Bo Bergemann! Ambriel is in Brown Sugar while Leda is in Shimmer skin tones. They are my stars at the moments – all my attention belongs to them!