So, the corset. I must say, this is the first corset I have ever tried to make myself and I am making it the way I like and feel logical. And it is 100% hand stitched, just as all corsets in the 1830s were.
I based this corset on this example from V&A Museum (dated from the late 1820s which is appropriate for Jane, I thought).
To make the pattern I wrapped the doll with a cling wrap and some masking tape, on top of which I made lots of markings which only I myself was able to understand in the end!! But it worked.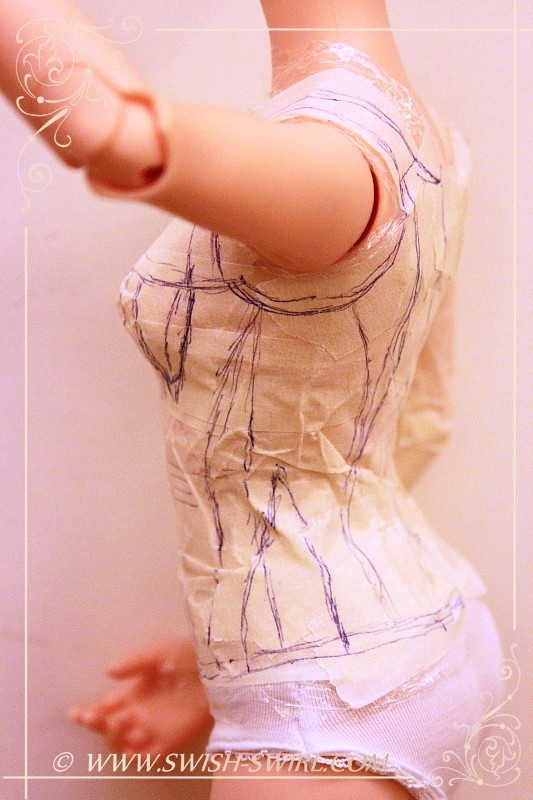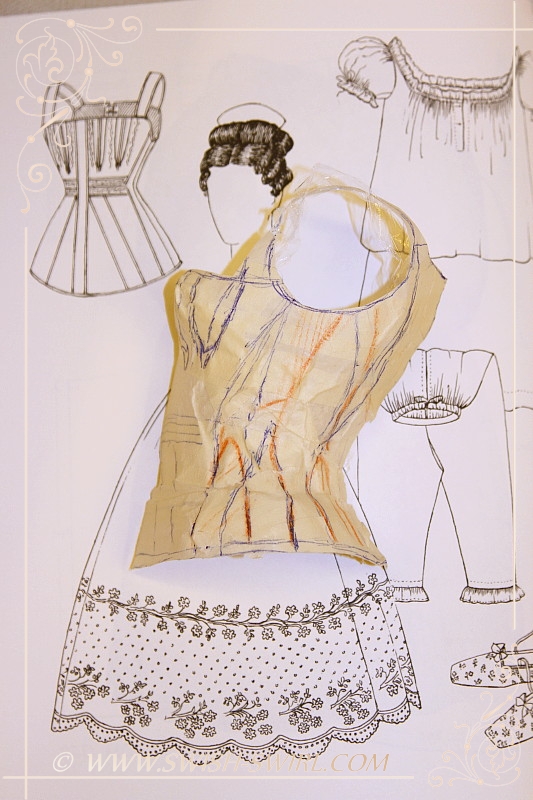 When I cut the pattern pieces flat and traced them onto a piece of paper, that was what I got.
I cut the pieces from two different types of white cotton fabric. Both were quite thick. In the human sized corsets there supposed to be an interlining as well but I felt it was unnecessary on a doll scale.
Then I stitched the pieces together starting with the gussets and then doing the side seams.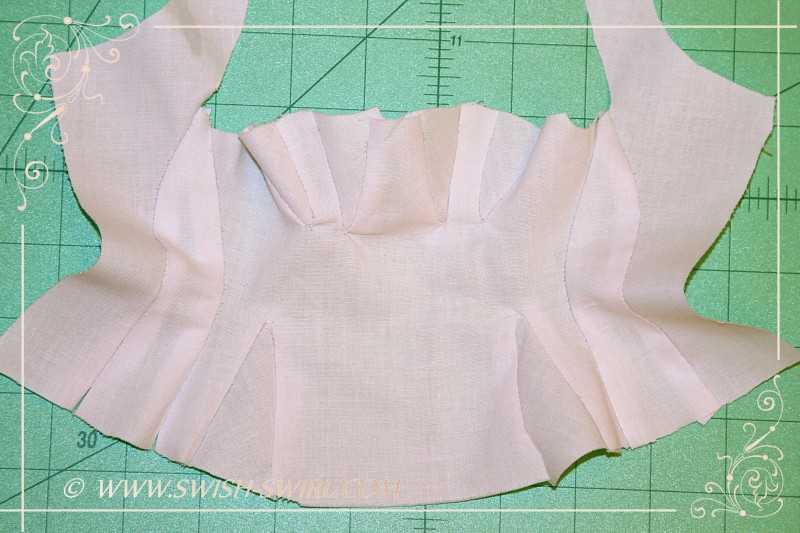 Next, I put the two parts of the corset together and stitched the seams at the back. Then I turned it the right side up and pinned the two sides together along all the seams.
Then I carefully stitched the two sides together along those seams.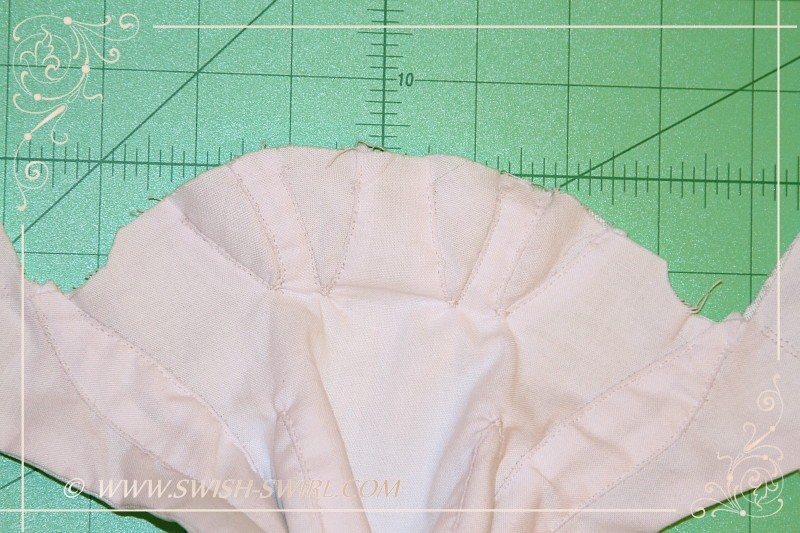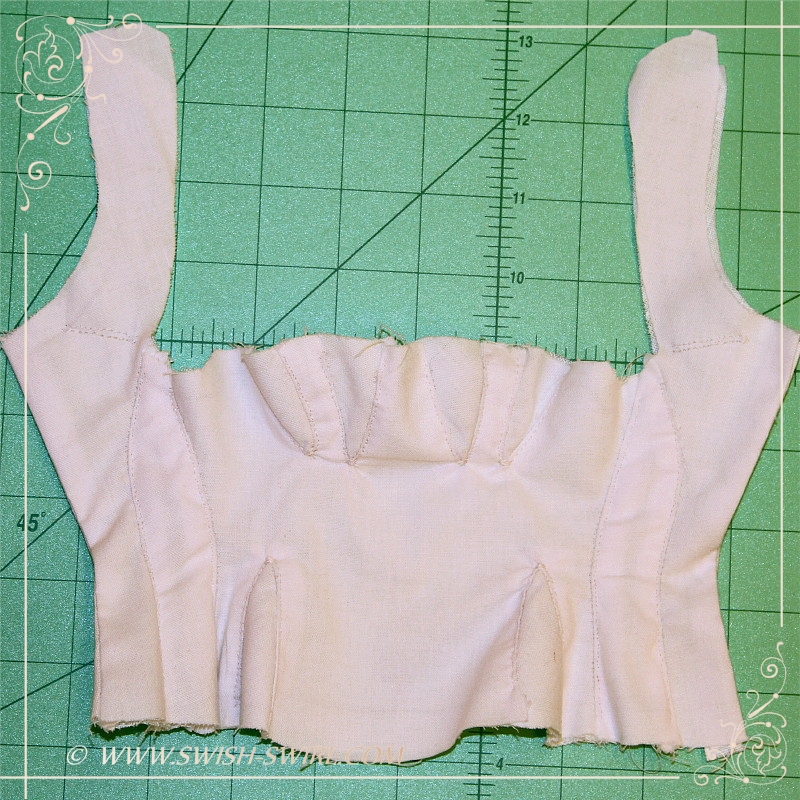 The next step was to insert boning and to stitch decorative elements. I didn't have corset bones so I simply cut them out of a plastic container from a take-away (the cover was straight, so it worked very well!). Small bones for most of the corset and a large one for the central busk.
The first bones were inserted into the edges at the back.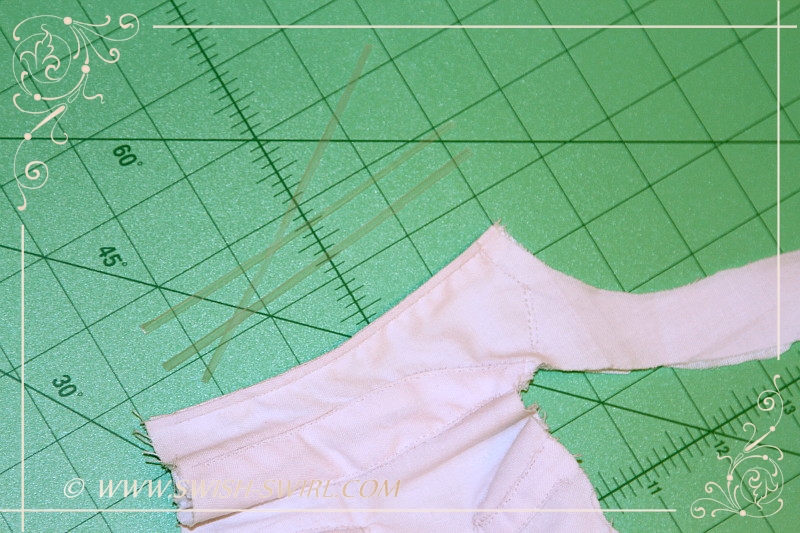 There are two bones in each edge – the space between them is for lacing.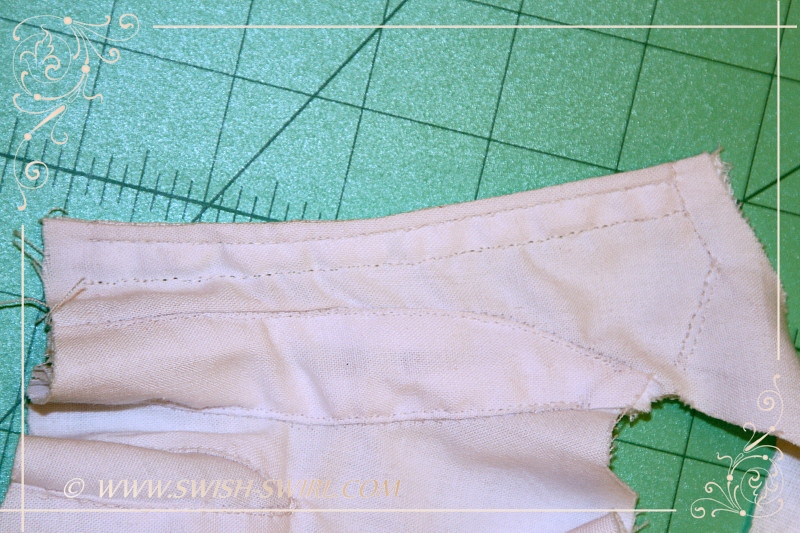 The outline for the central busk and the plastic busk itself (not as stiff as they were for ladies, but it doesn't have to be for dolls!).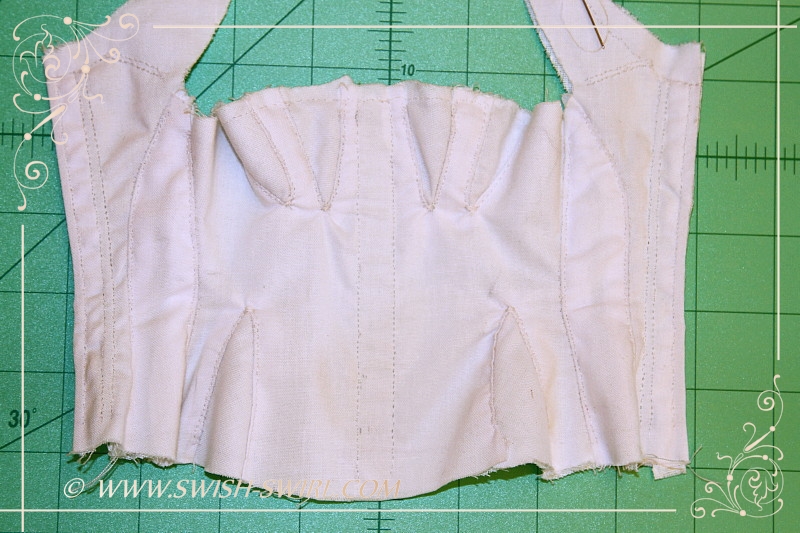 After inserting the central busk I sewed two bones into the side seams and two shorter ones in front (at an angle from the busk). Then I started doing decorative stitching.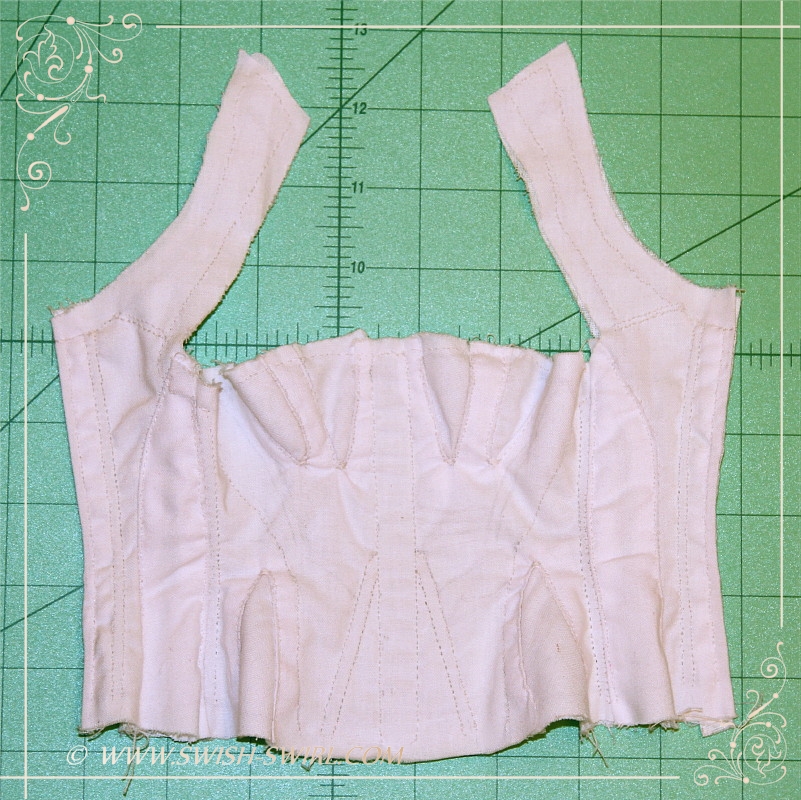 Two more short bones were inserted to outline the bust area. And lots of decorative stitches which were corded on a human scale to add stiffness to the corset.
The final decoration was very close stitching at the top back (here shown only one the left side).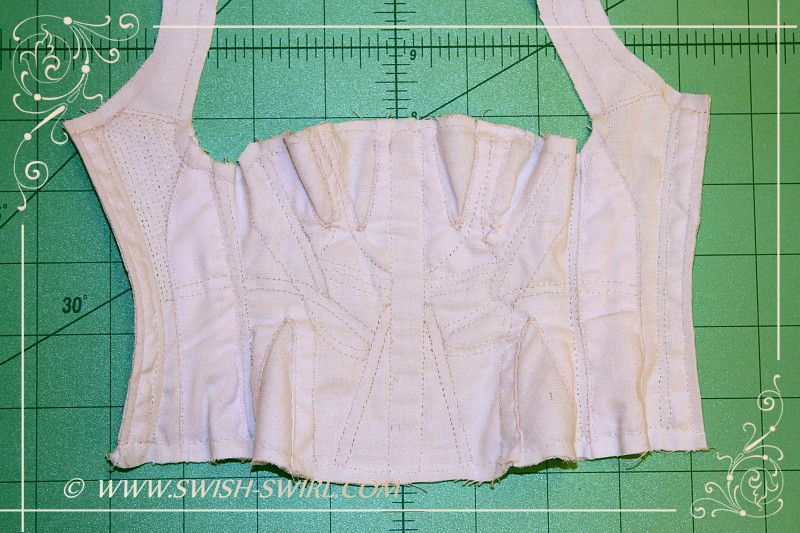 The final stage of the corset making will be coming soon!