To finish the corset, I cut two long strips of thin cotton on the bias (the very fabric I used for the chemise and the pantaloons) and stitched them to the raw edges on the right side of the corset.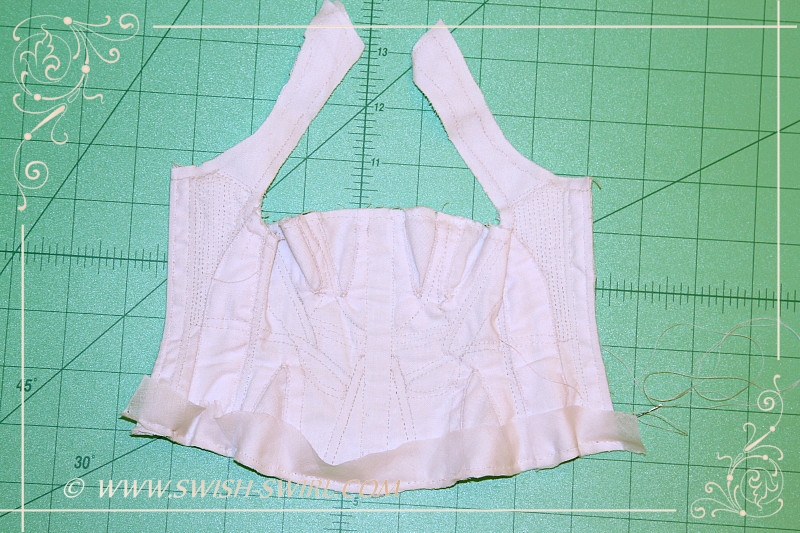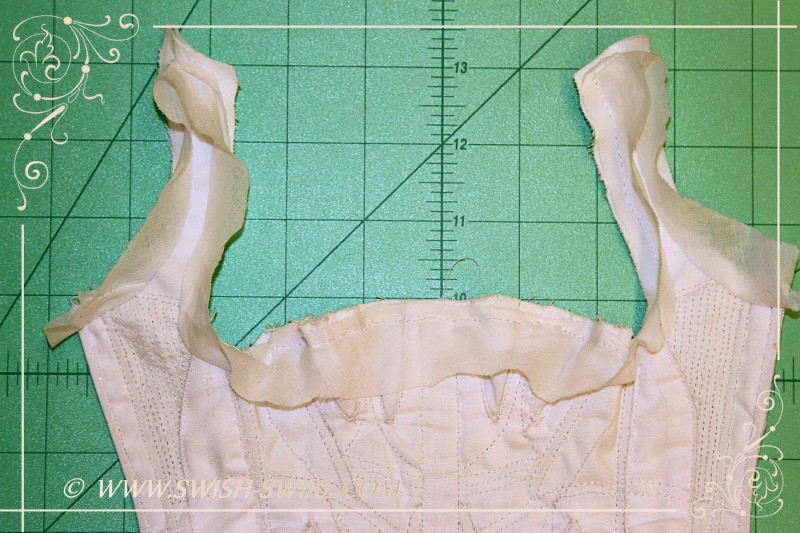 Then I trimmed the edge close to the seam and rolled the bias tape over to the inside of the corset and stitched it on. This is what it looks on the inside.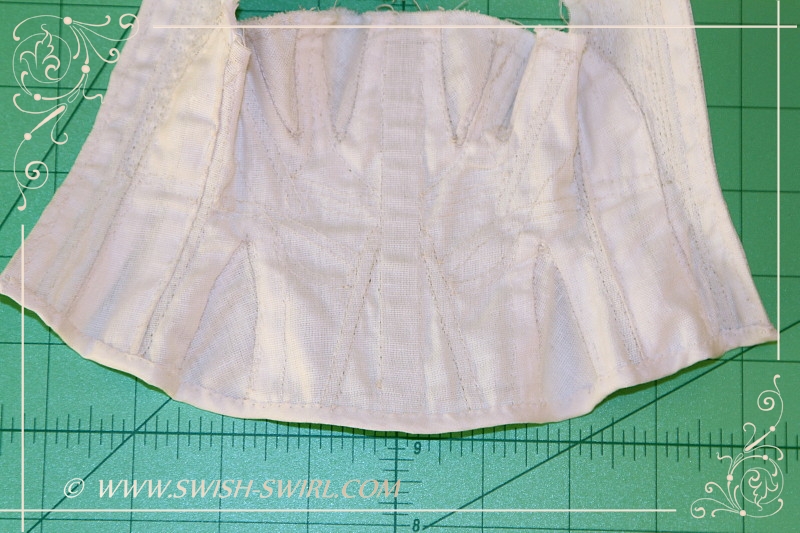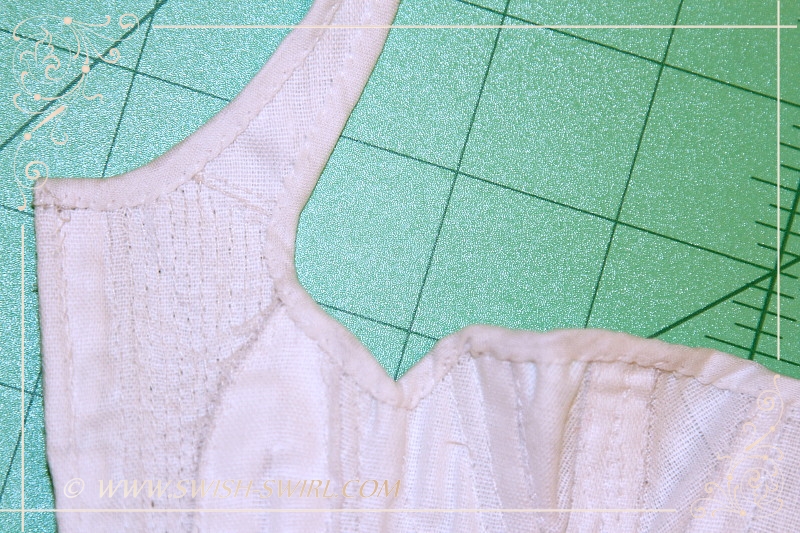 The corset itself is now ready!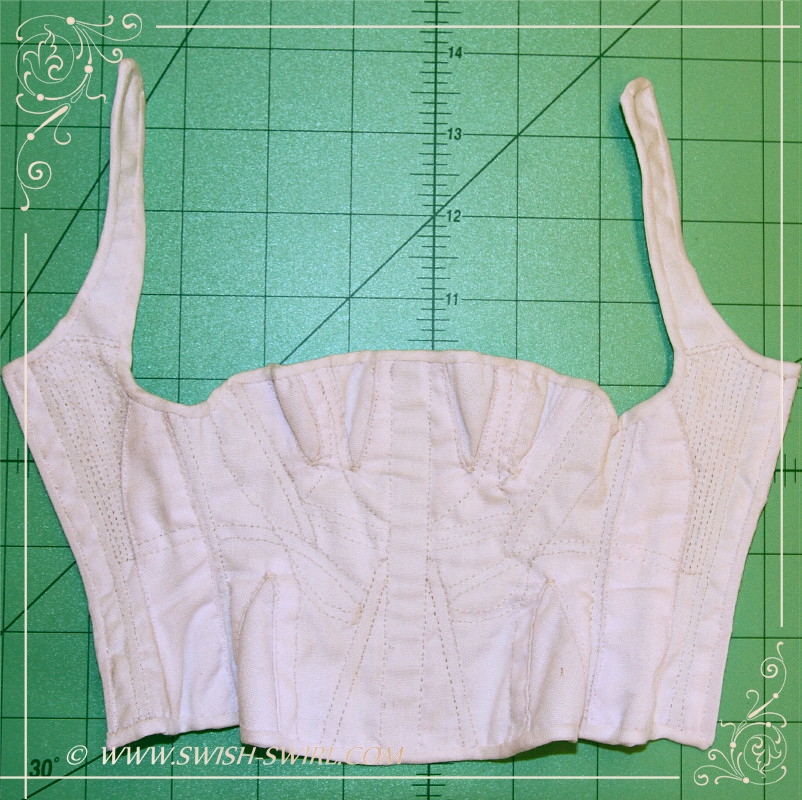 The last step was to make holes for the lacing. I marked 11 holes on each side plus 4 more for lacing the stripes at the front – altogether 26 holes which I had to make by hand stitching!! It took be about 2.5 hours.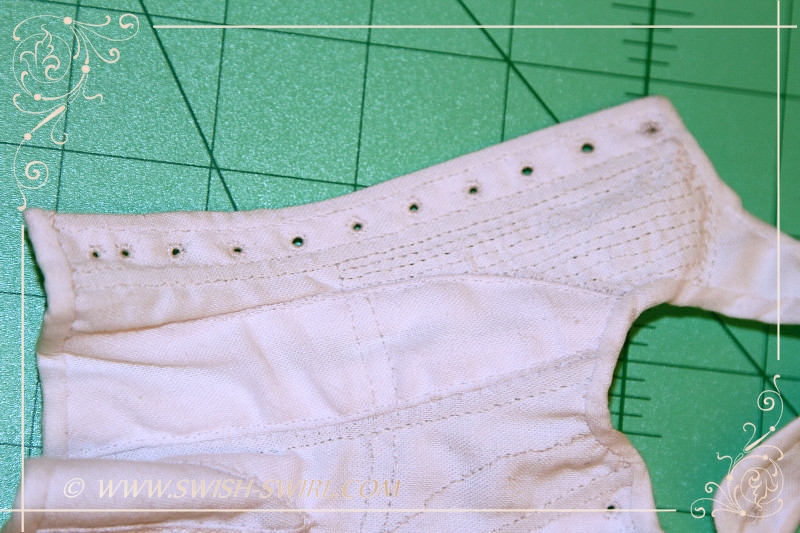 Finished corset.
The inside of the corset.
Then I inserted the lacing – and voila, the corset is ready!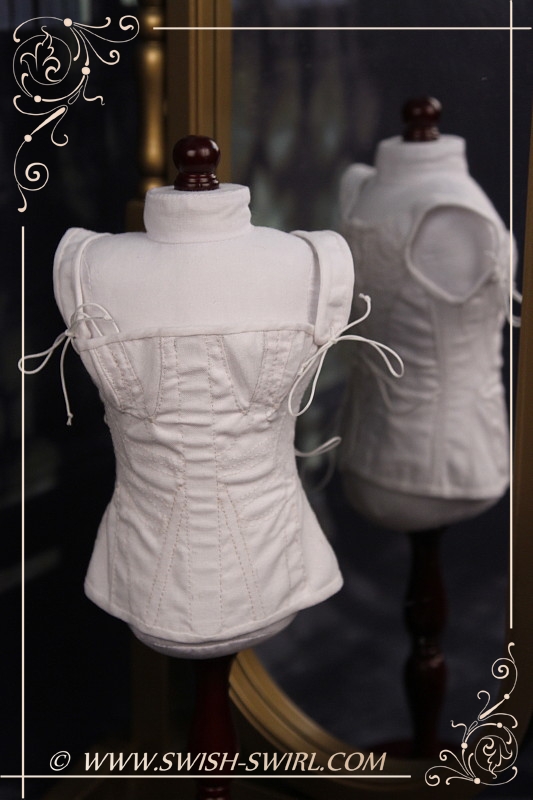 The lacing is done in a way so that a lady could do the corset up herself, without any help.