I mentioned to my 10-year-old daughter about a month ago that I wished I had had mince pies for one of our dolls for this Christmas. And a couple of days ago she surprised me with this little mince pie which she had made out of felt herself! It is extremely well-made and is very cute! My Matilda and Rowena clearly love it, too!
(Guess, who my favourite doll is at the moment!)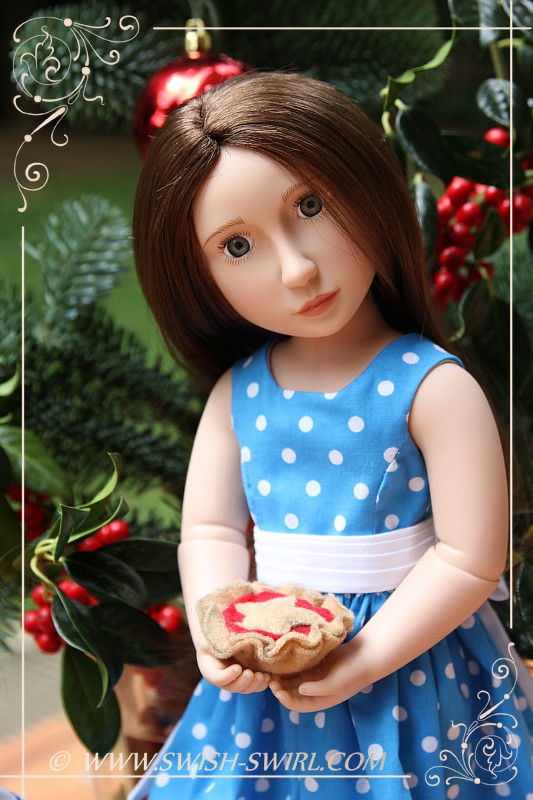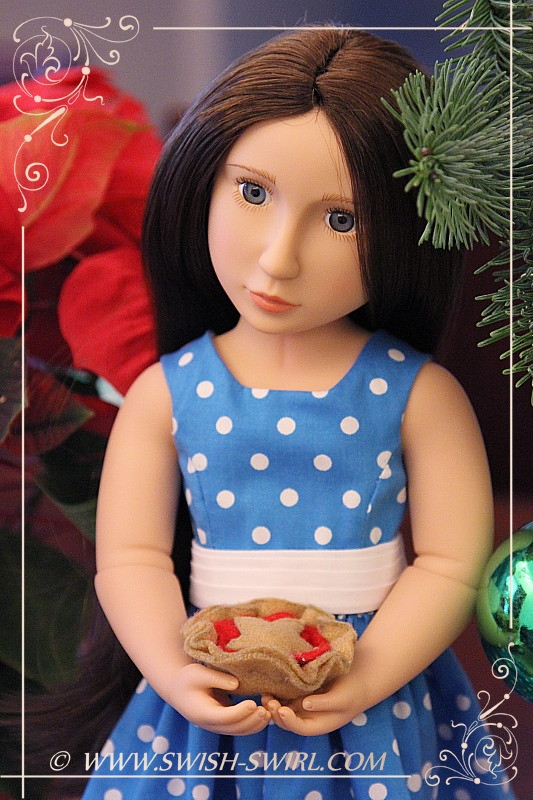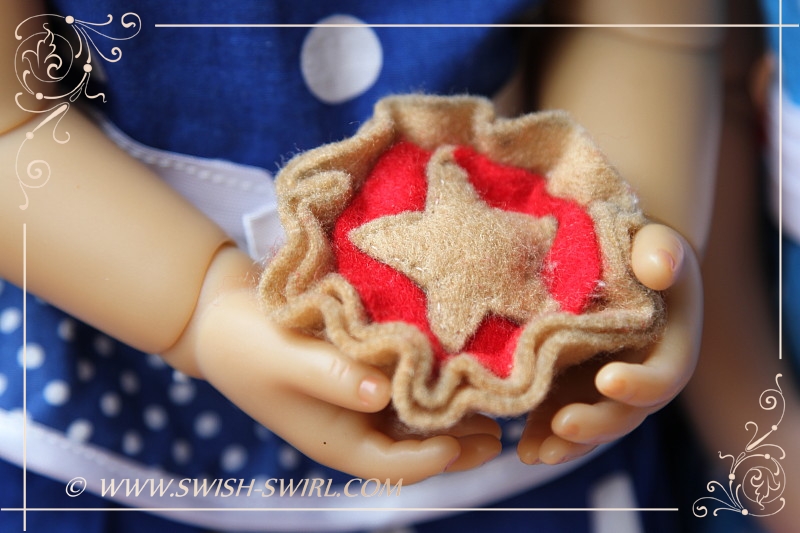 So, Happy Christmas to everyone!