In my previous blog article about Clementine I mentioned that my 10-year-old daughter was asking Father Christmas for Amelia. It has happened! She received A Girl for All Time Amelia from Santa for Christmas (who would have doubted that!)!! She is delighted beyond words! (And so am I!)
Amelia is the second doll in the line of A Girl for All Time dolls. She is a Victorian girl from 1880 which really clicked with my daughter who is studying Victorian England in her school this year.
The doll's full name is Amelia Elliot. After her father is lost at sea (supposedly, dead), she is taken out of school by her aunt and uncle and taken to their posh house in London… I shouldn't spoil the adventures that will follow (including her 13th birthday and Matilda's trunk she inherited), you can read all about them in the book Amelia's Inheritance.
The doll comes in a lovely box. She is dressed in a school dress and has her gorgeous wavy blonde hair down.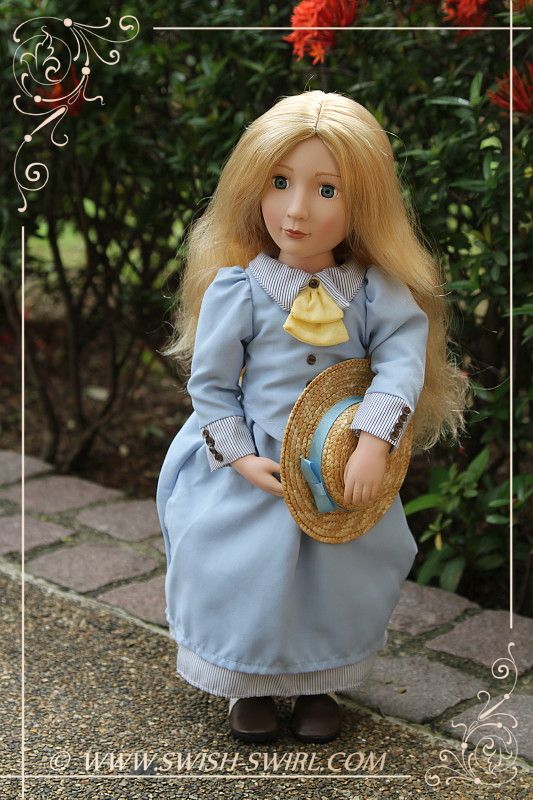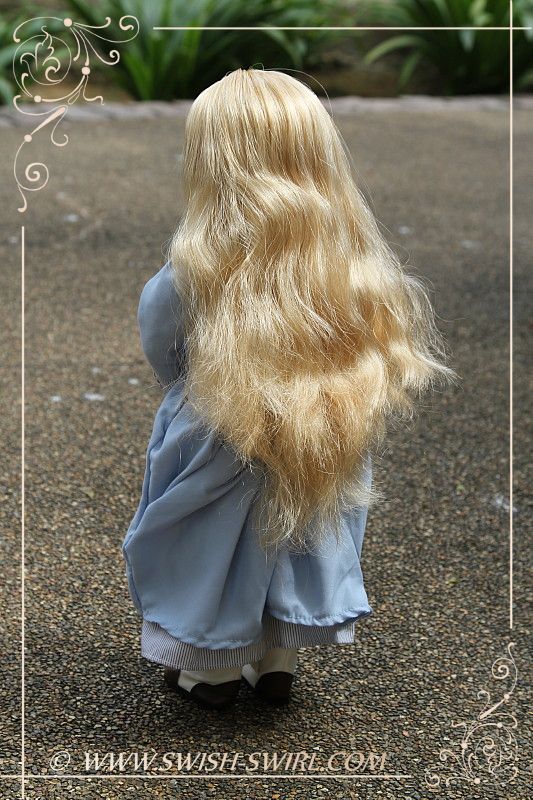 Amelia is very beautiful. It is amazing that she looks like a relative of both Matilda and Clementine and yet, her face is definitely unique! I simply can't stop marvelling at the talent of the creators of these dolls! Just like Matilda looks unmistakably Tudor, and Clementine looks like a girl from the 1930-40s, Amelia is definitely a girl from Victorian England!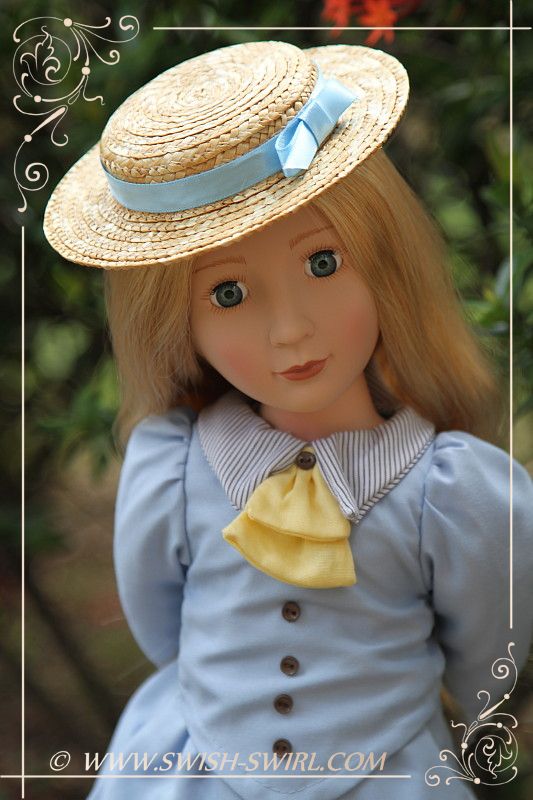 And what beautiful colour her eyes have!
Amelia is 16 inch / 41 cm tall and has jointed elbows and knees which help her pose more naturally. I have put her hair into a bun and she looks more grown up and elegant with it, don't you think?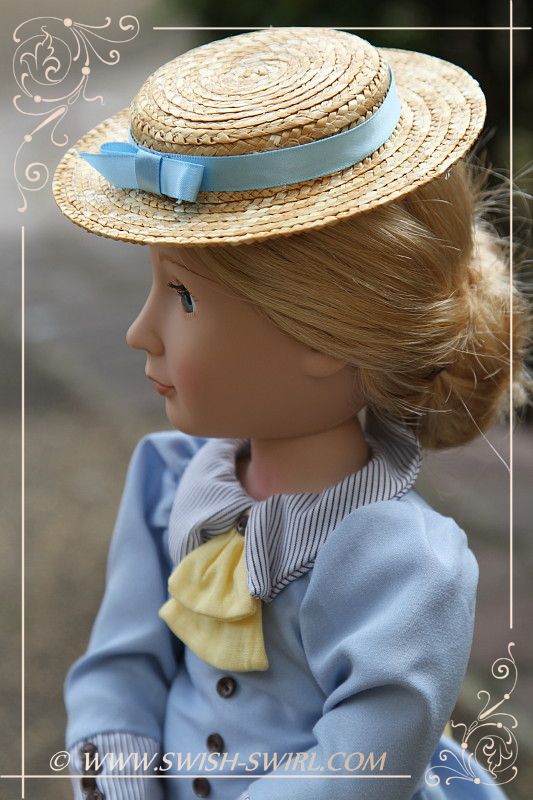 Amelia's outfit is just gorgeous. As always it has multiple layers. The dress has separate bodice and skirt. The bodice closes at the back with snaps. The skirt has two layers and is very elaborately gathered at the back. A beautiful straw hat compliments the outfit.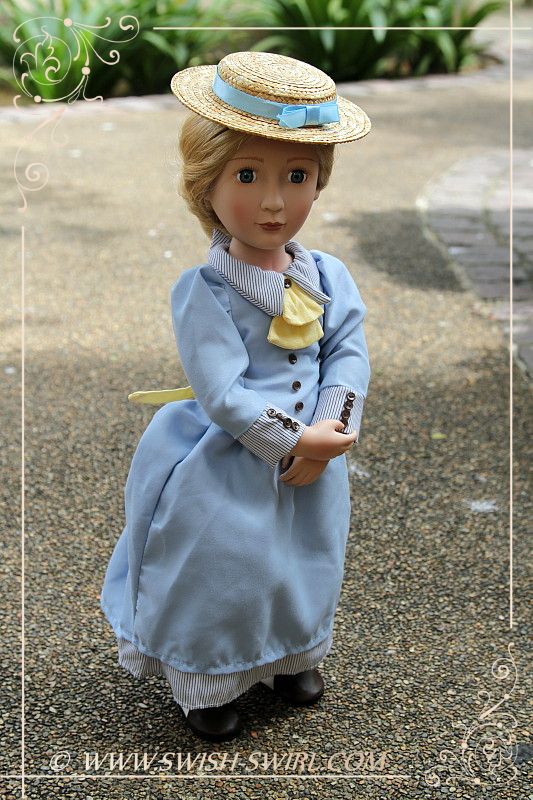 Underneath the dress Amelia wears Victorian underwear.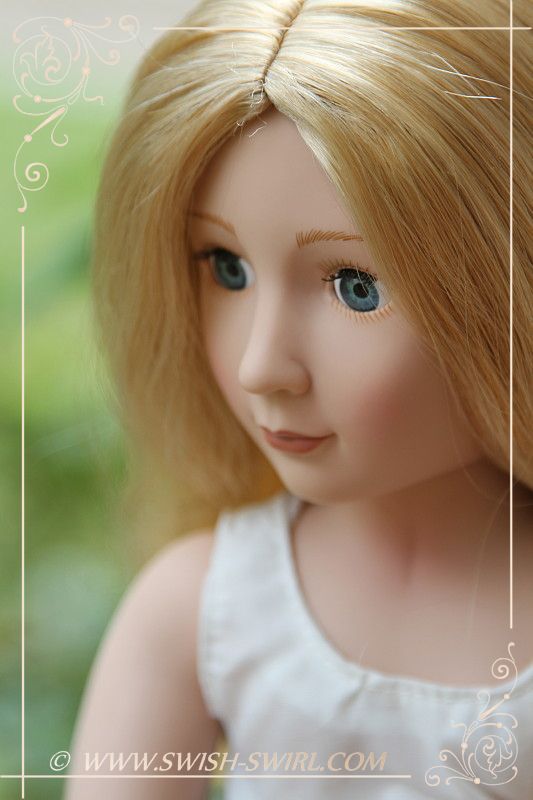 Petticoat, chemise, pantaloons and boots with socks.
Lovely Victorian boots with velcro closure.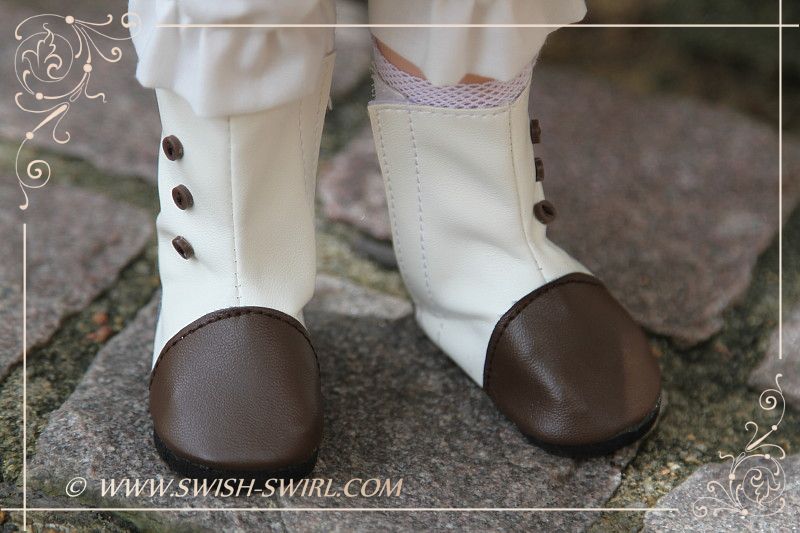 Some portraits in a modern dress that I made.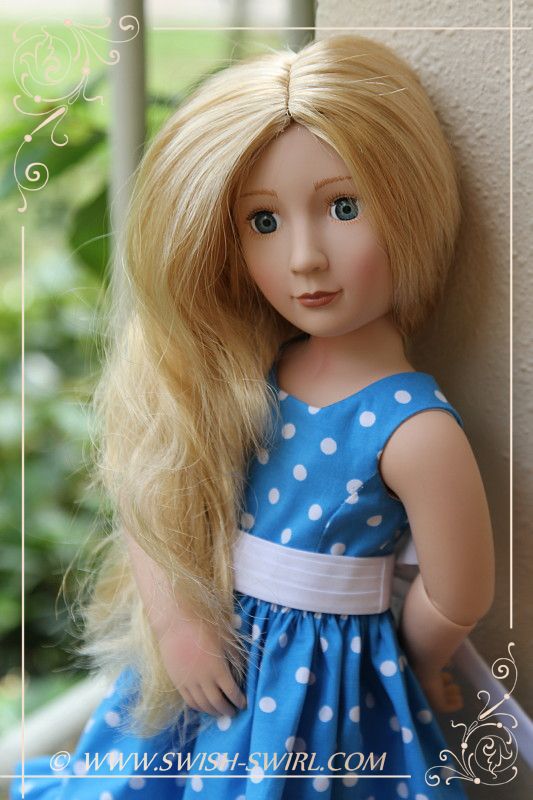 All three dolls together – Matilda, Amelia and Clementine.
Now that we have all three girls at home, we can't wait for the next doll in the line which is supposed to be released this year!!
Many more photographs are in the gallery below: