The Hunger Games madness continues… I have got – after many weeks of doubts! – the new Mattel trio of dolls. I guess, those who love these films will recognize them. They are Katniss Everdeen, Peeta Mellark and Finnick Odair from the second part of the trilogy, Catching Fire.
I love these dolls (despite the fact that, in general, I don't like Barbie dolls as I have already said many times before). And the only Barbie dolls that I have are all from The Hunger Games collections.
What can I say? This new Katniss is simply gorgeous! Truly!! I am tempted to get a second one – just to redress her, but I will see. Peeta and Finnick are also very handsome. I only wish their hair wasn't so stiff with hair gel!! I think I will have to wash their hair.
So, these are the first photos of these lovely dolls. I will take photos of the two Katnisses (the 2012 and 2013 ones) together soon. I haven't even put them together yet. While I love the first one, the new Katniss is simply awesome. The likeness is amazing!
I also love how well these doll pose (they have lots of points of articulation).
So, portraits first.
Katniss Everdeen.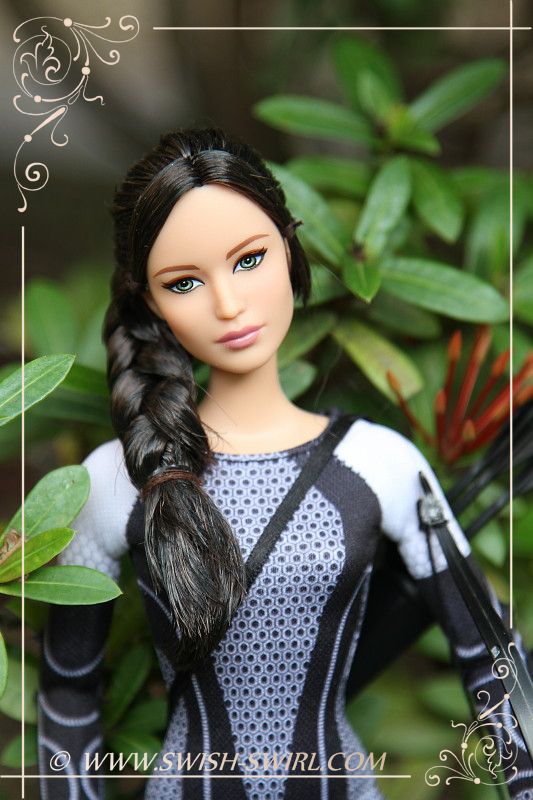 Peeta Mellark.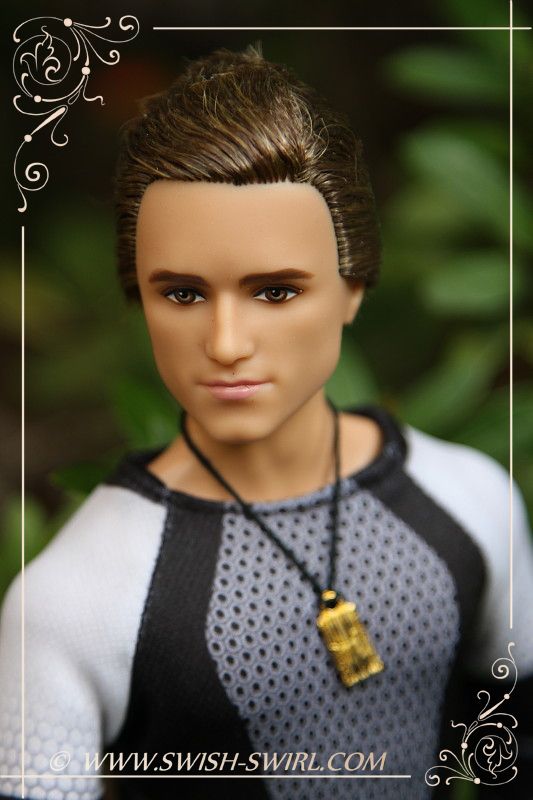 Finnick Odair.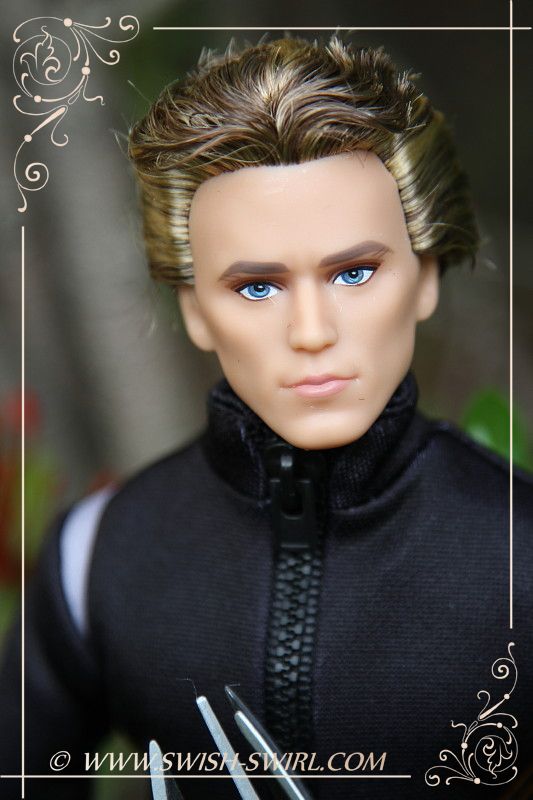 The trio in the "woods".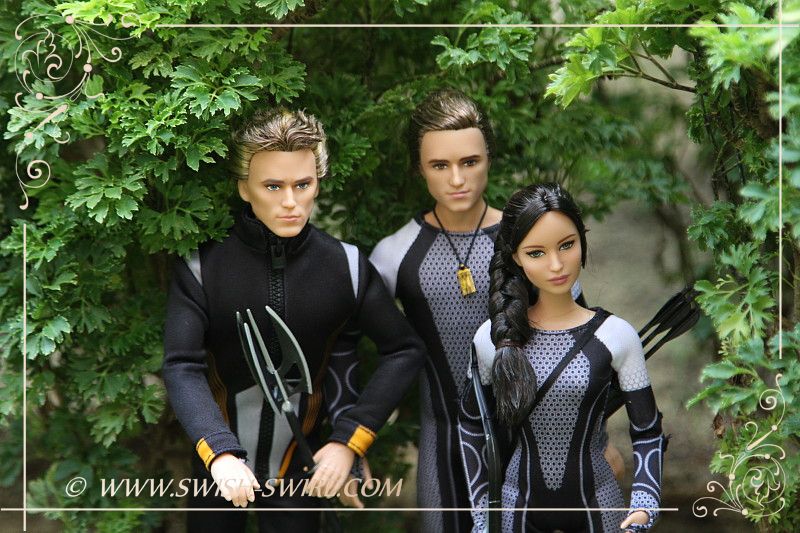 The idea behind these few photos was to try to recreate the scene of saving Peeta after he hit the power field. And also to try to get used to playing with these dolls (they are VERY small for me – I actually feel more comfortable holding and photographing BJD "monsters" that are 60-70 cm tall!).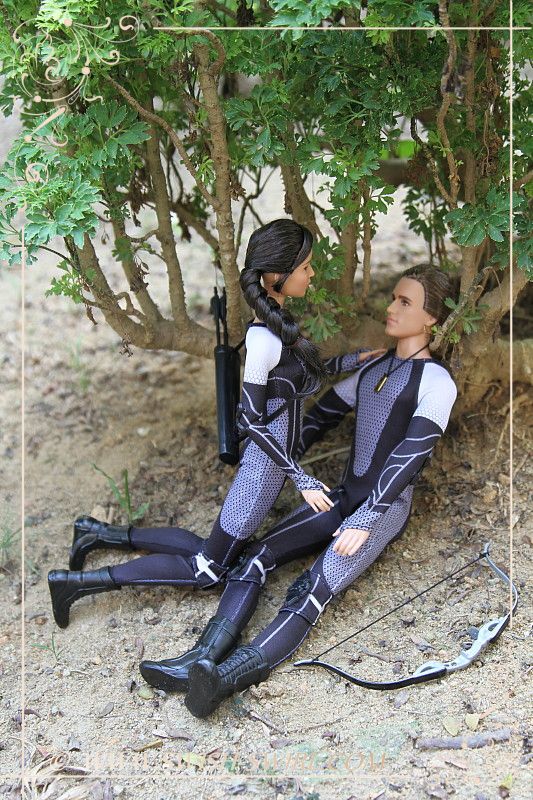 More photos are in the gallery below: