Recently I have finished quite a number of similar dresses for different kinds of dolls. It started with a custom order for just a couple of dresses, but once I started cutting fabrics I decided to cut more at the same time (as cutting is the thing I don't enjoy at all in sewing!). I ended up with a huge pile of pieces for about 16-17 dresses!! The dresses were intended for Kidz'n'Cats, A Girl for All Time and large Gotz dolls as well as small BJDs from Iplehouse.
So, here is a glimpse into the sewing process – I really enjoyed the array of bright colours…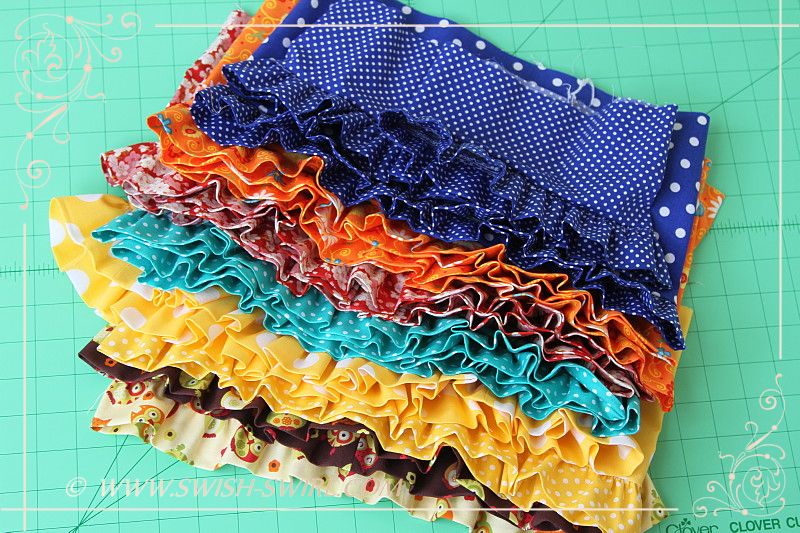 And the result! Lizzie is busy choosing another dress.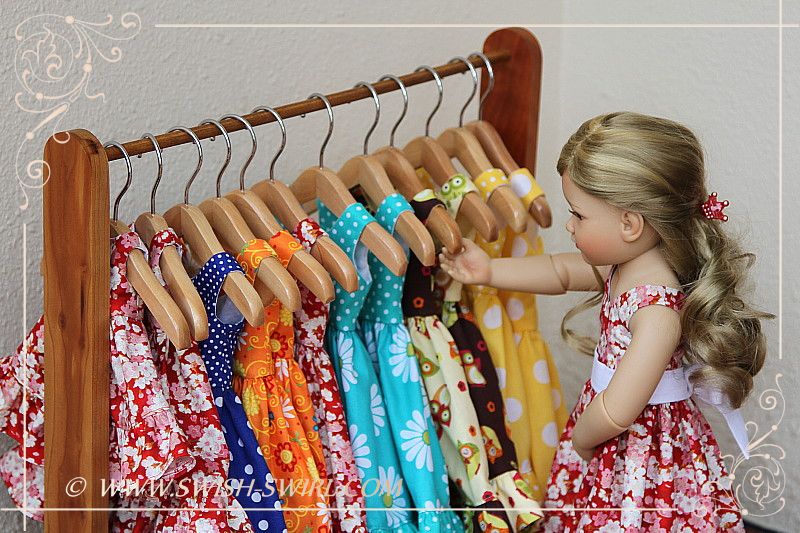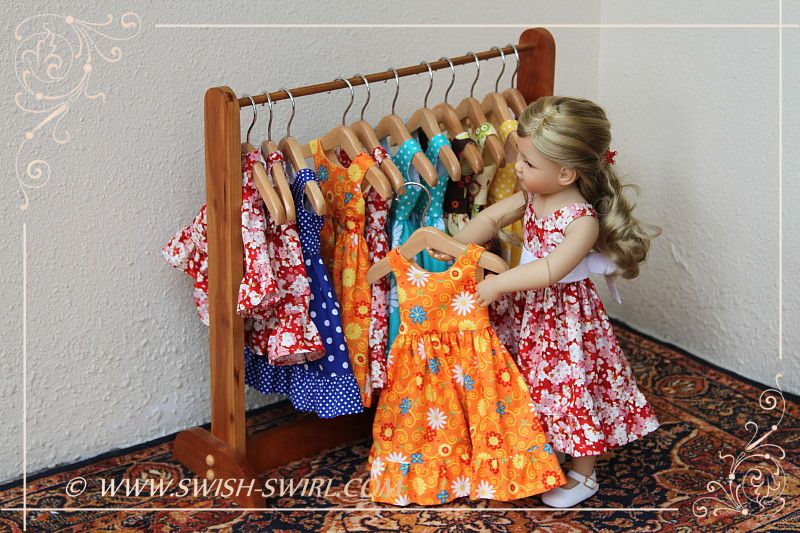 The rainbow of dresses…