I said before that Bonnie & Pearl dolls are very hard to resist! Here is my third girl. I wanted a dark haired girl and I must say, had hard time choosing between two dolls with brown eyes and brown hair but in the end decided to go for the darker skinned one, just for a change.
I have already talked a lot about these lovely dolls. Here are the links to my two previous reviews: Beatrice doll and Olivia doll. So, I will not repeat myself here and will just show the new doll.
Since I've got all my three dolls, the company has changed the way they named them. Before they didn't have names, now they do. I have discovered, to my surprise, that the red haired doll is now called Beatrice – exactly the name I gave mine, well before they named their doll (though I still call mine Tris)! The blond doll with brown eyes is now called Olivia, though mine will keep her name – she is Florence.
The new girl is called Sophia in the shop, but I have decided to call her Olivia. Very confusing, I know, but I think it suits her better. (Update 23/12/2014: I have decided to give this girl an Indian name as it suits her better. So, she is now Indira or, simply, Indi).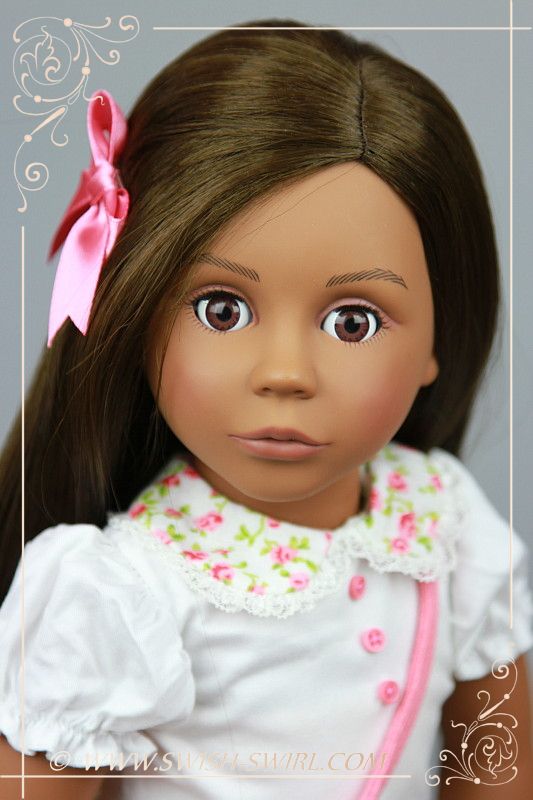 I've decided to try an Indian outfit on her. It's not made by me, I bought it a few years ago from someone who makes American Girl doll dresses in Singapore – for my daughter's AG doll. It fits Olivia (well, now Indira) quite well. And I think the style suits her.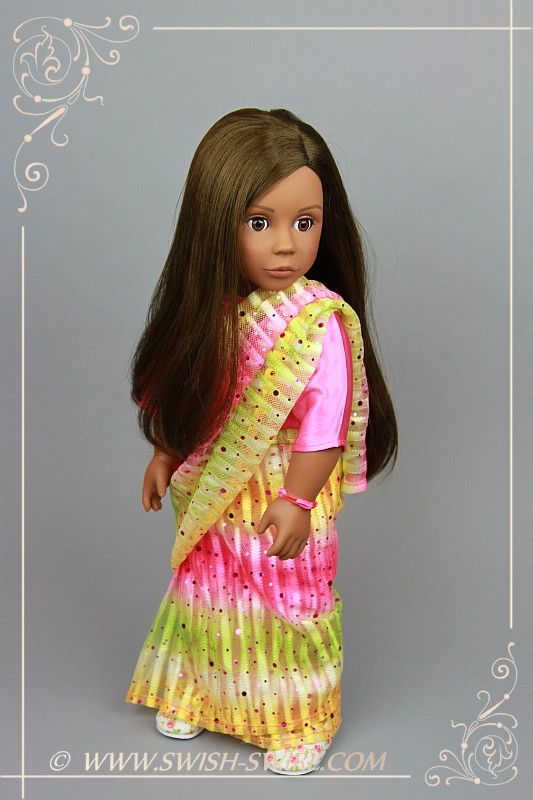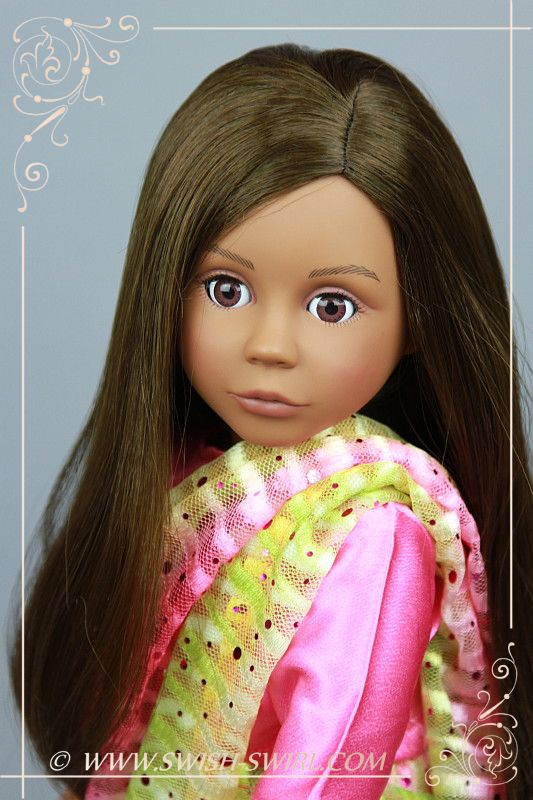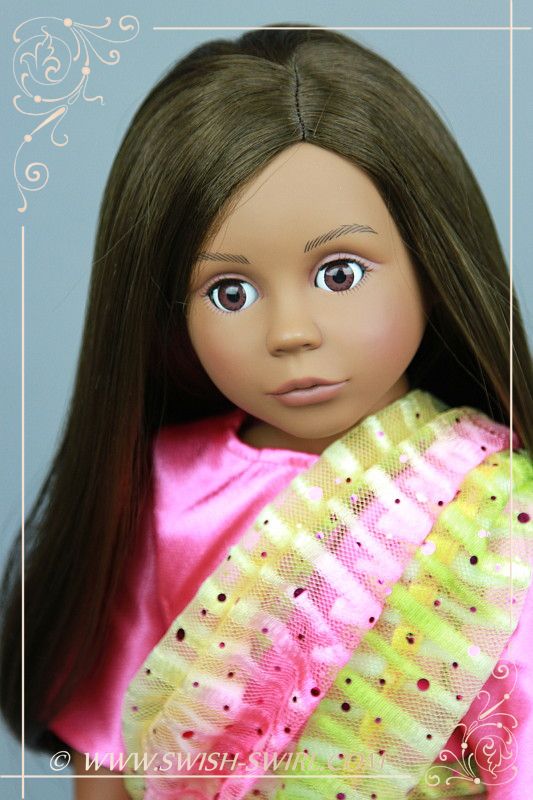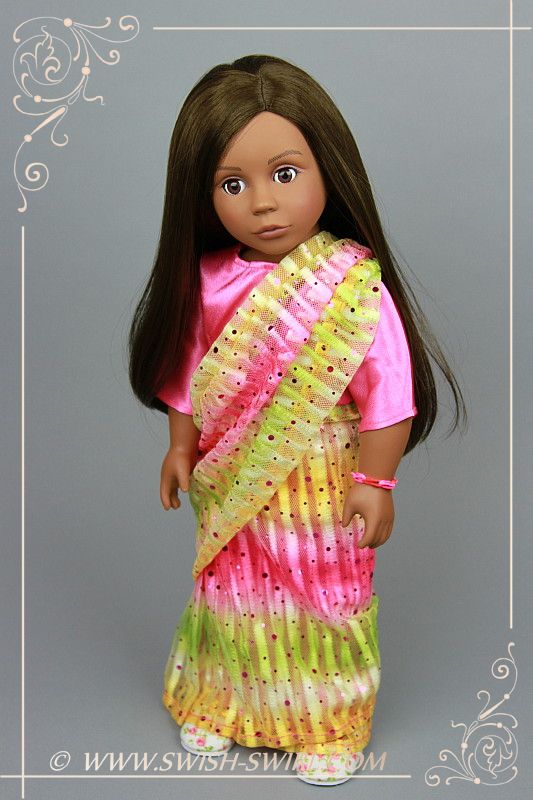 My three Bonnie & Pearl beauties together.
I thought I would show a close-up of blue eyes. I talked about them in my first review and said they scared me at first. You can see, their pupils are basically blue and they do reflect light, so one has to be careful when photographing these dolls with blue eyes. Still, my Tris is beautiful and I love her a lot!
And another photo of Indira, Tris and Florence.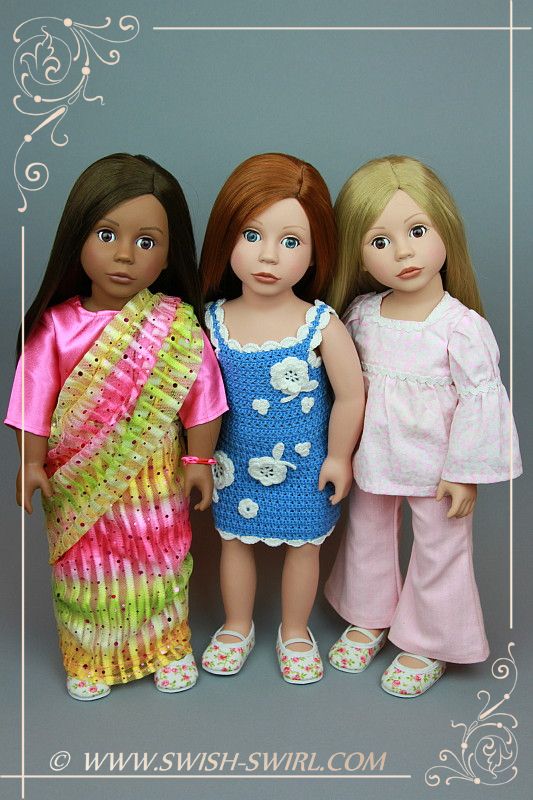 More photographs are in the gallery below: