Meet my new American Girl doll! Ever since I saw her a few years ago, I had been thinking about her and in the end I couldn't resist. She is My American Girl #27. I just love the combination of her dark blonde hair and deep blue eyes!
My daughters has an argument about naming her. My eldest wanted to call her Claire which I think suits her really well, while my other daughter insisted on giving the doll her own name. I had to give in, so this doll's name is Evelyn. And since she is Evelyn, I decided to show her on my daughter's birthday – that is, today!
I made this dress using a Lisianthus dress pattern by Melody Valerie Couture. I loved how easy this dress was to make! And what a beautiful result! I didn't follow the instructions to the letter though. For one thing, I thought finishing the armscyes with bindings was unnecessarily complicated. I just sewed them the usual way – at the same time as doing the dress's neck. Also, I changed the way the skirt is sewn at the back (now no raw edges are showing!). The dress closes at the back with a zipper.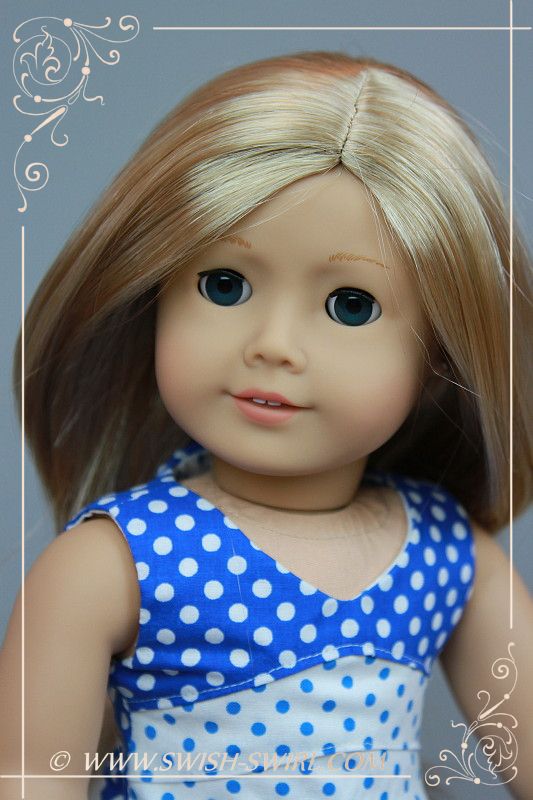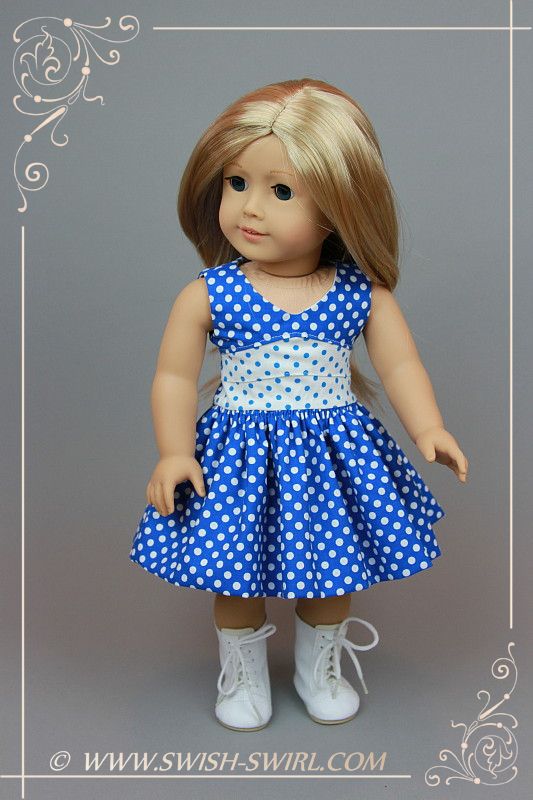 The inside of the dress at the back. No raw edges!