And so, I am starting a report from A Girl for All Time Lydia's recent trip to Hong Kong! The trip was short (only 5 days in total), but she has seen so much and I took so many photos of her that I will have to split them into a number of articles.
Let's start with the airports! Here is Lydia in Singapore Changi Airport, Terminal 1. She is holding her boarding pass in her hand (though it's not that visible, but it's a copy of a real one!).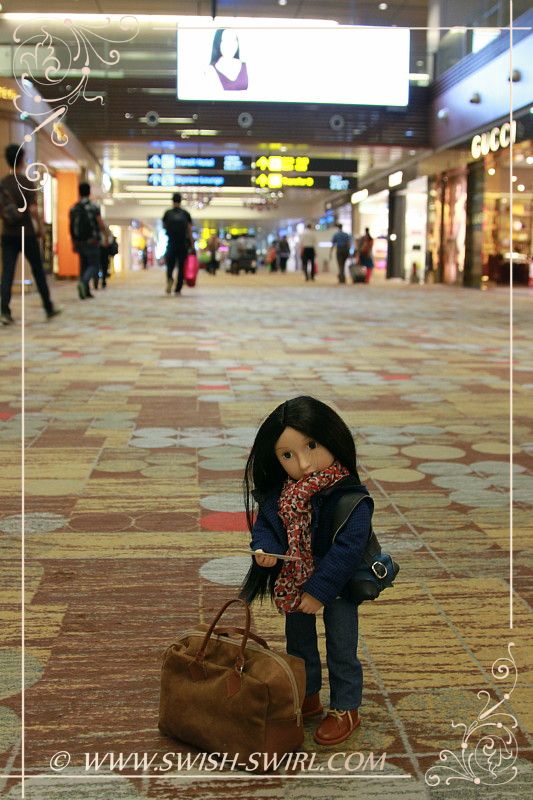 This was one of the Christmas settings at the airport.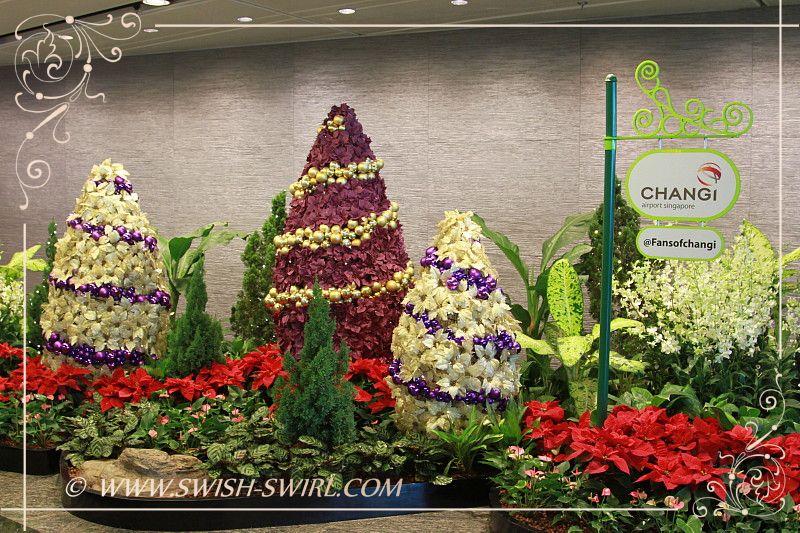 Waiting for boarding. This was our plane.
It was the first time I flew with Cathay Pacific (we usually fly by Singapore Airlines which is the most awesome airline I know or by British Airways which are also pretty good). I must admit, I wasn't very impressed by Cathay Pacific. The plane was clean and the staff was polite, but the food was way beyond my expectations. (I could elaborate on it for a long time!!)
Anyway, back to Lydia now. She enjoyed the flight as she was the centre of attention and received lots of smiles from people.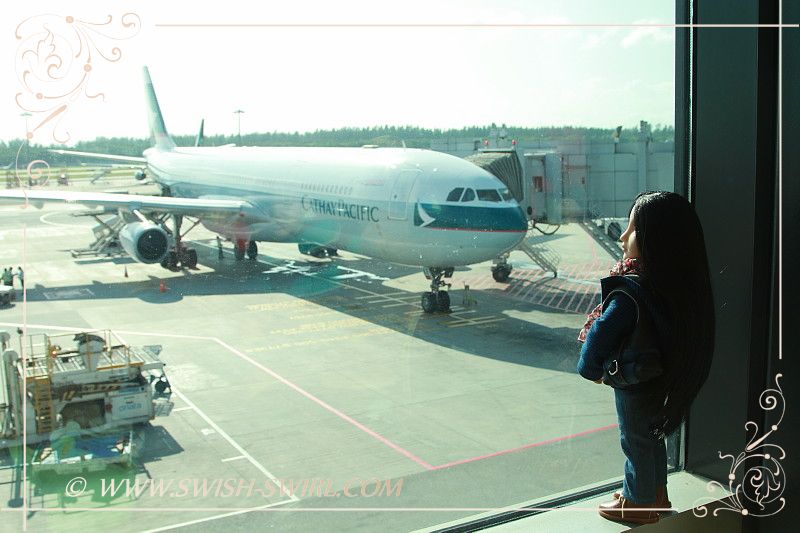 Hong Kong International Airport just after our arrival.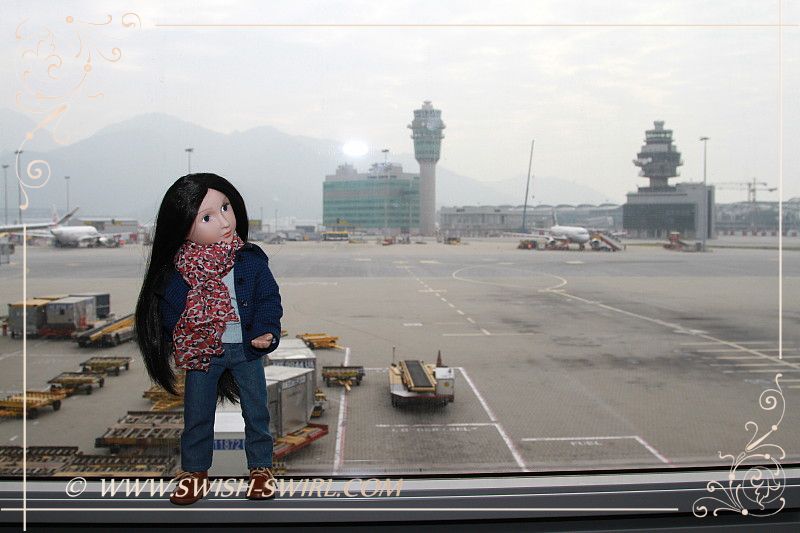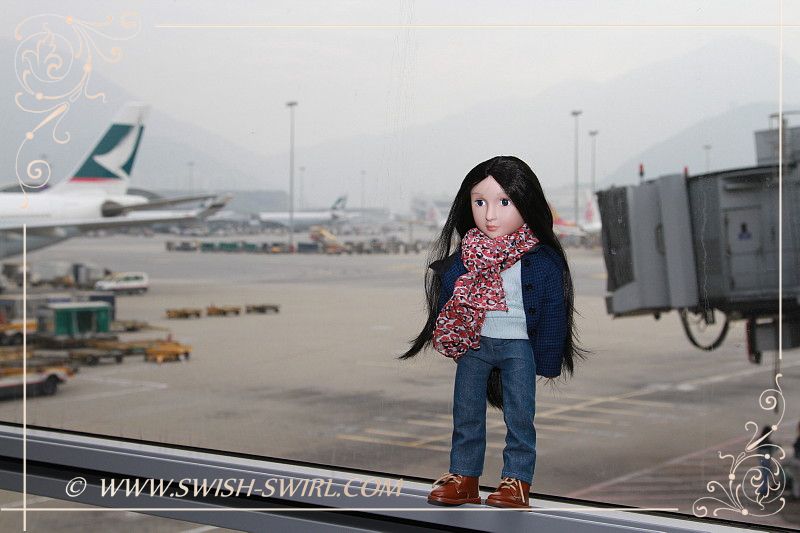 Some photos of Christmas decorations in Hong Kong Airport.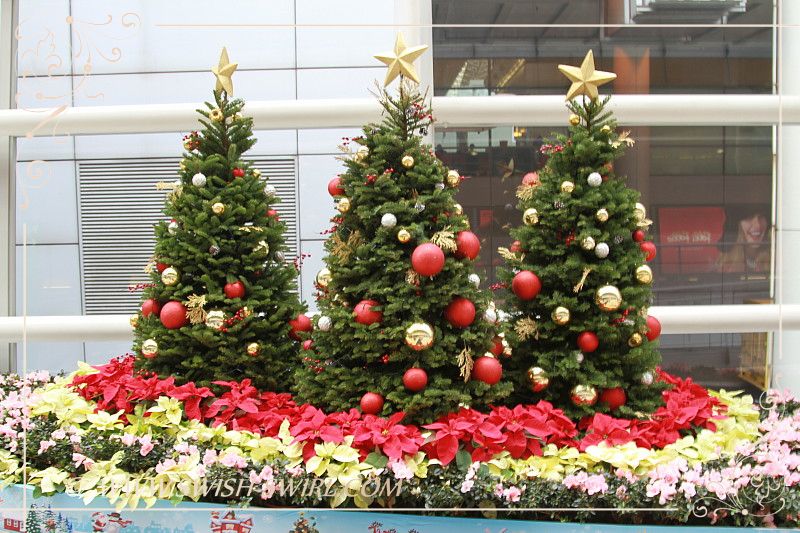 A view from Hong Kong Airport on the day of our departure. We were too busy so I didn't have time to take any photos of Lydia then.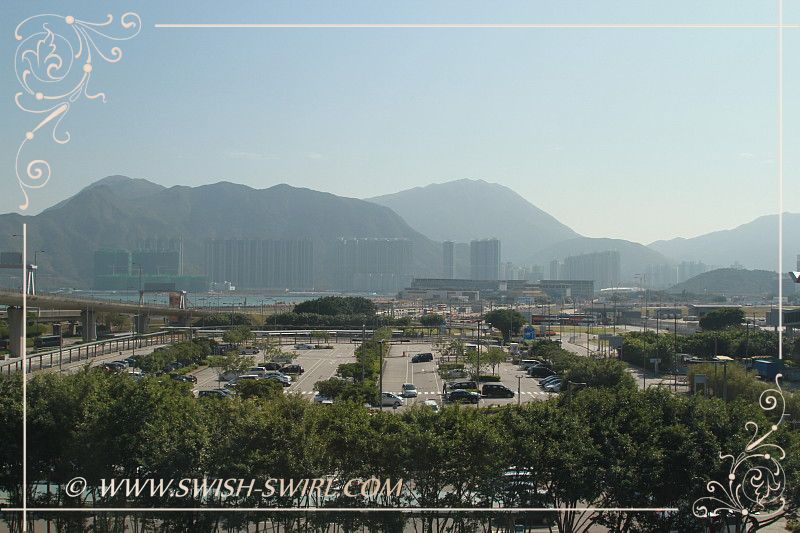 And here Lydia is back in Singapore! This is an awesome display in Changi Airport Terminal 2 – a miniature of the Gardens by the Bay (the gigantic trees) and the Merlion, the symbol of Singapore.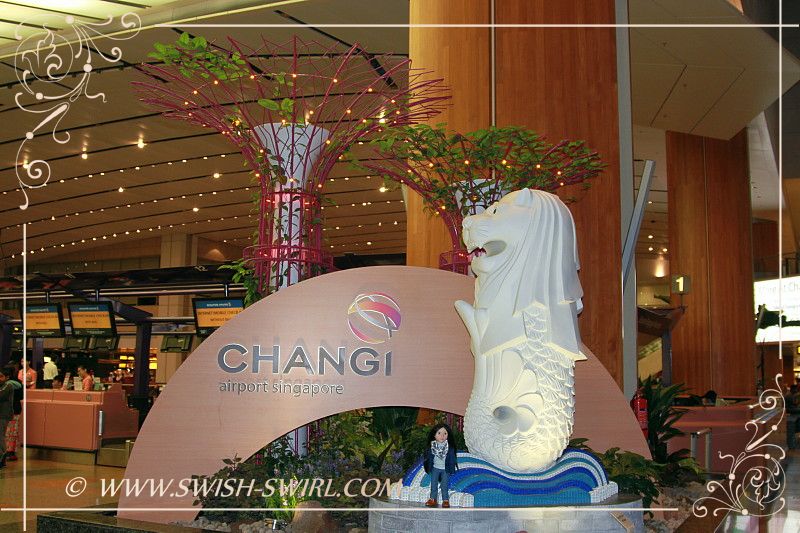 One of the Christmas trees in Changi Airport. And, as usual, lots of orchids!