Some more dresses for Kidz'n'Cats dolls that I have recently made (these were a custom order). I added white sashes to these dresses, but not all of them have made it to the pictures!
All three dresses are my own design, with a fully lined bodice. All close at the back with zippers.
Dress One. Turquoise dress with flowers and polka dots.
Dress Two. Red polka-dot one.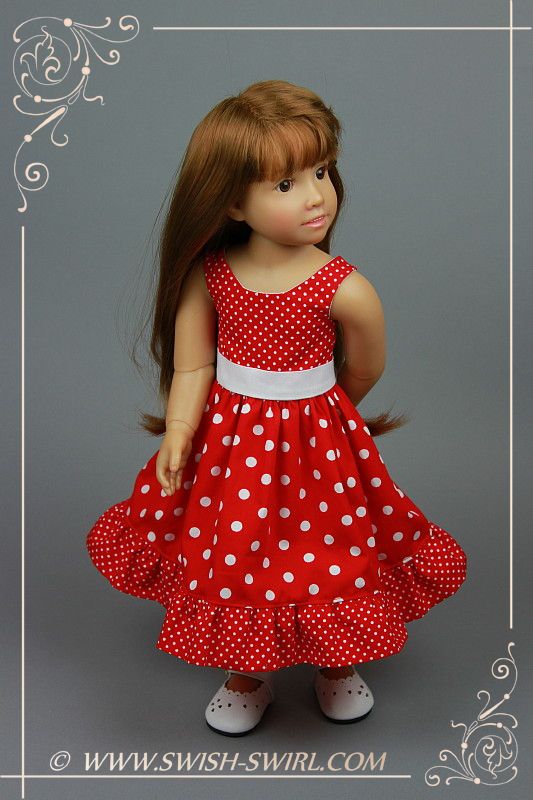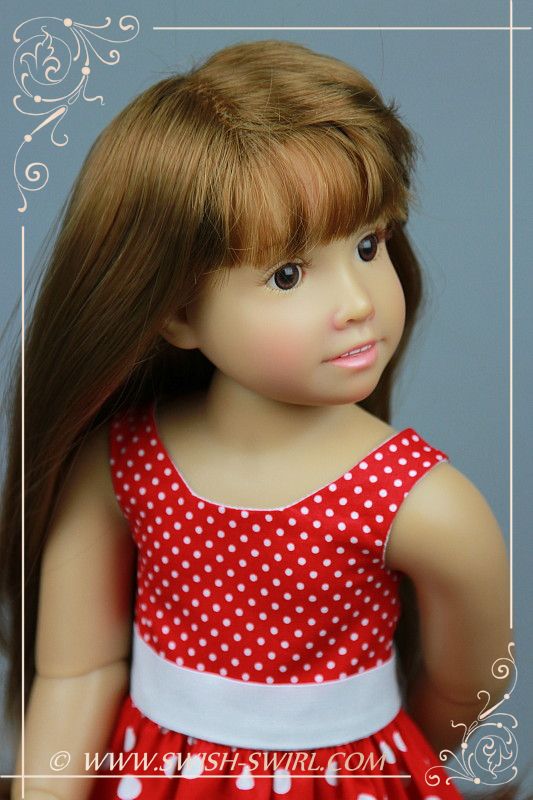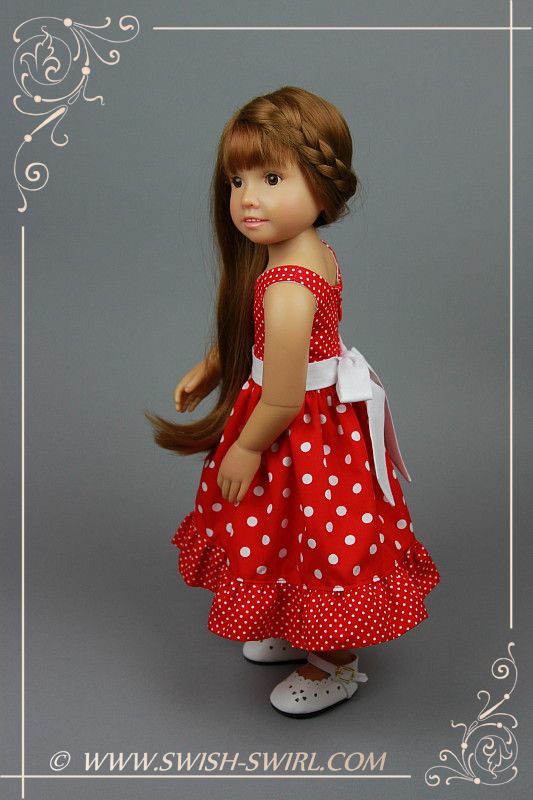 Dress Three. This one has got a name! It's a Frosty morning dress.