I have got really deeply into the Outlander project and am enjoying every moment of it. Here is another piece of garment that I have just finished. It's Claire's shift.
Here is one of the two shifts Claire wears in the film. It's the basic one. There is also a wedding shift which is very similar but is made of thinner fabric (silk, I think) and looks whiter.
I have decided to make only one shift to go with both everyday outfits and the wedding dress. I used white cotton batiste, the same fabric I have been using for other historical undergarments. I didn't follow historical shifts' patterns this time because the shoulder seam is not visible on any of the film screenshots and I wanted to create a look from the film this time more than I wanted to be historically accurate.
The main body of the shift is a large wide rectangle, wide enough to drape nicely around the neckline. The sleeves go just below elbows and are also rectangles. And there are gussets, of course.
The shift was sewn partially on the sewing machine (all long straight lines) and partially by hand (most of it, in fact).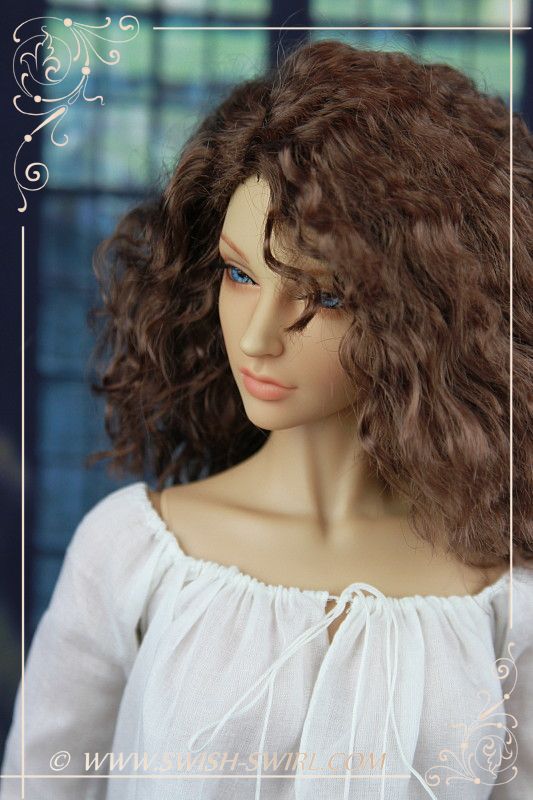 Front view of Claire wearing the shift.
This is what the shift looks from the back. The neckline is really wide – just like Claire in the film had it.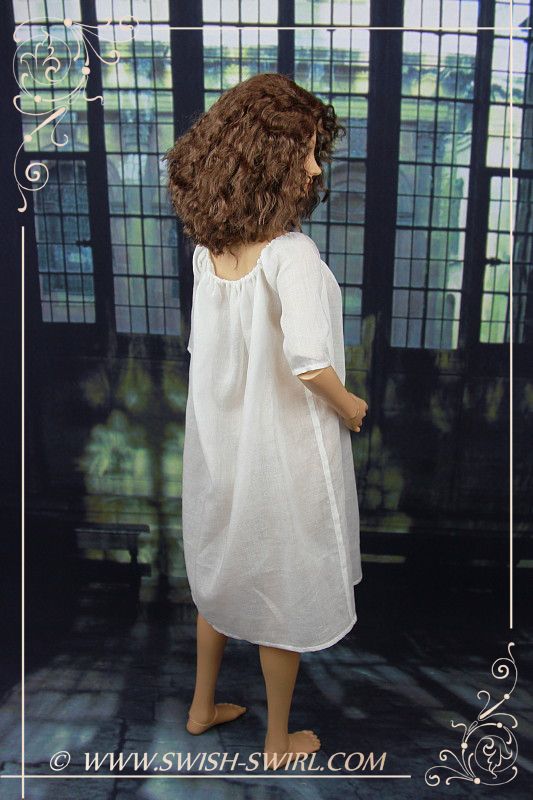 The front opening and the drawstring.
The shift can sit on the shoulders (for everyday dresses)
Or can be lowered for evening dresses and also the wedding dress.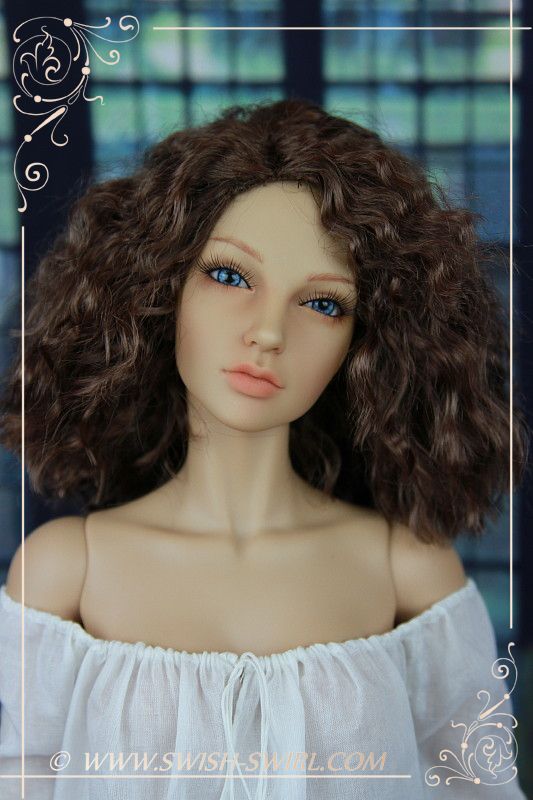 This is how I decided to sew in the sleeves to achieve the look from the film. This is not a traditional way of doing it, but I am happy that my Claire looks similar to Claire from the TV series.