The next item of Jamie's outfit is going to be his brown waistcoat which is present in almost every scene of the TV series (with a few exceptions). I have decided to show a few sneak peek photographs of the process as I am very excited myself at how it is coming out!
Here is the waistcoat in the film.
The back of the waistcoat has lacing for a close fit.
Some photos of my waistcoat. My next challenge is to make 11 hand-sewn long 18th century buttonholes at the front and numerous (I have estimated about 22!) holes for lacing at the back.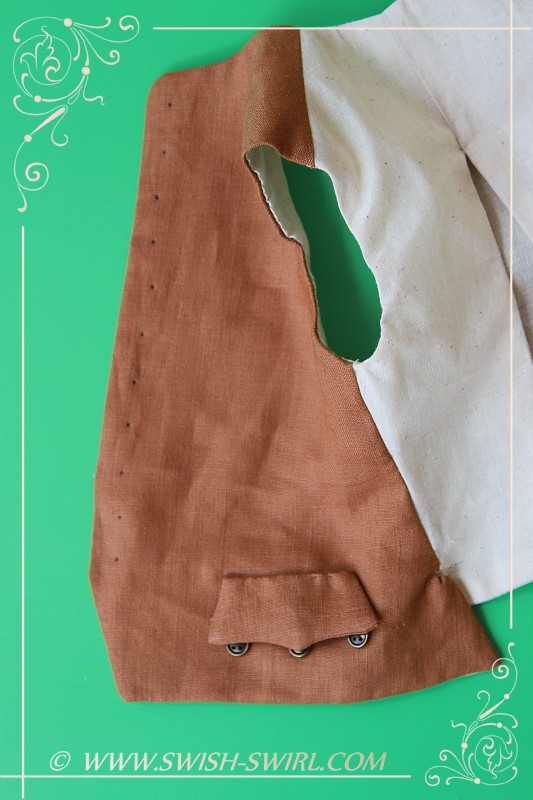 The temptation to try it on was too great. I haven't received Jamie's head yet (though he is on the way to me already!!) so I put my Rochester's head on Jamie's body and put a random red wig that I had on him (I actually bought it for Jamie but think it too curly, but I'll see once the head is back). Obviously, I didn't want to photograph Rochester as Jamie, so here he is – Jamie turned away from the camera so as not to ruin the impression.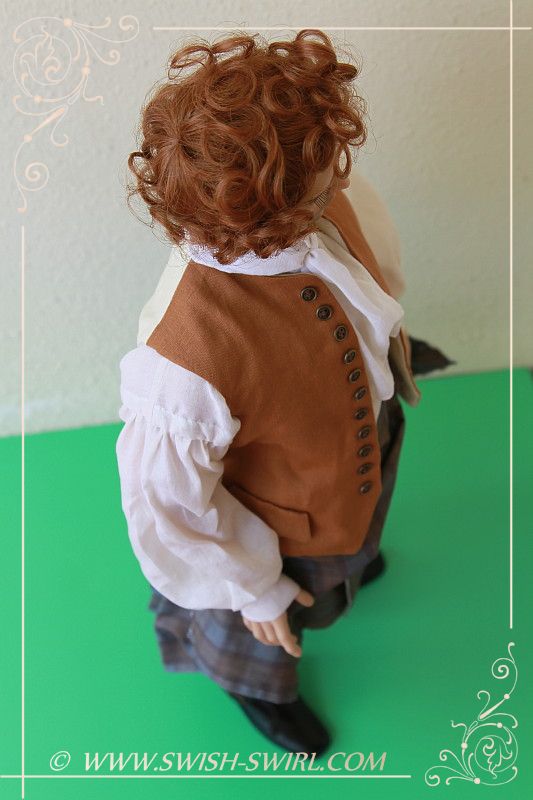 What do you think?