I have finished Jamie's first waistcoat – the brown one. It's been sitting on the American Girl mannequin for a couple of weeks already and I wanted to show it that way. Next time I will take photos of it, it will be worn by Jamie!
The waistcoat features 11 hand-sewn long buttonholes, 17 buttons and 18 hand-sewn holes for lacing at the back. The front is made out of brown linen (it creases madly!), while the back and the lining are made from unbleached cotton.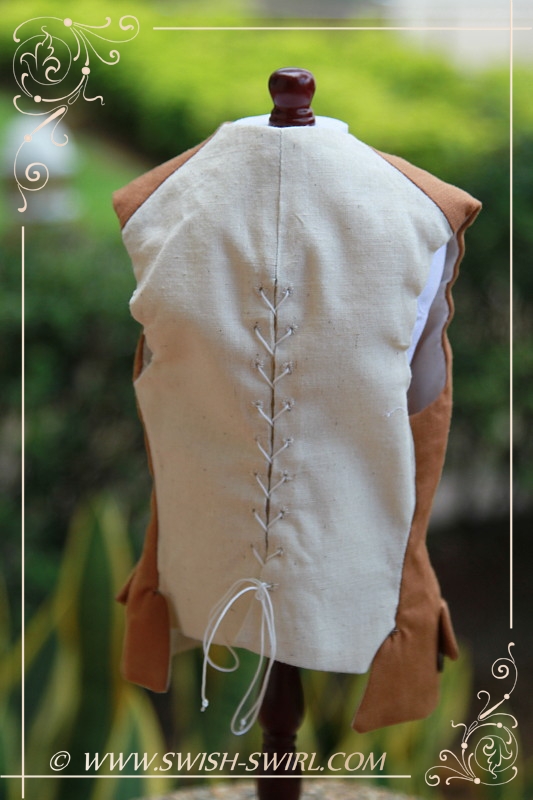 A close-up of the lacing.