In April we had a short trip to Melaka (Malacca) which is situated on the west coast of Malaysia about half-way between Kuala Lumpur and Singapore. It was about a 4-hour drive for us (longer on the way back as we got stuck in a traffic jam on the border). I have been thinking of a better way to talk about Melaka and it's so complicated that I've decided just to go with the flow, the way we went on our trip!
We stayed in the historical centre of Melaka, in a Peranakan hotel. Peranakans are descendants of Chinese immigrants to Malaya in the 13-19th centuries who married local women (mainly, Malay). Their culture is fascinating. It is basically a mixture of Malay, Chinese and British. The centres of Peranakan culture are Melaka and Penang in Malaysia and also Singapore.
The interior of the front hall of the hotel.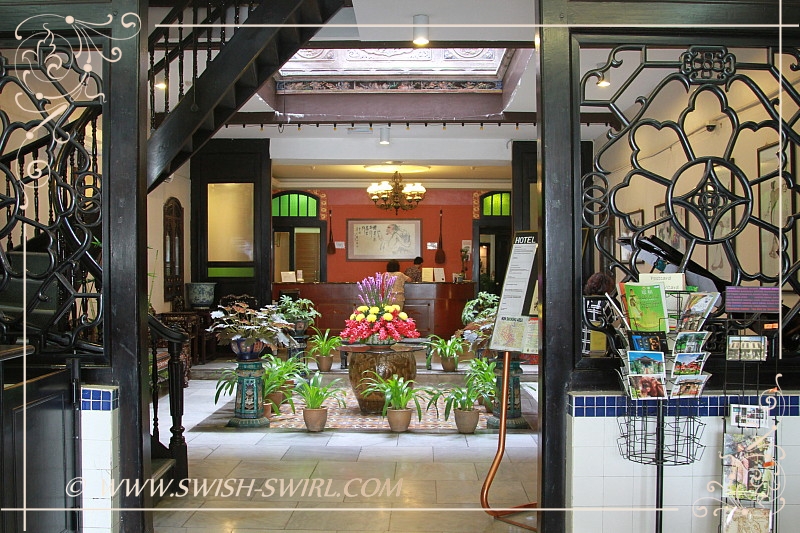 Typical Peranakan chair. It is made of real marble and is encrusted with mother-of-pearl. It is very cooling to sit on such a chair in the tropical heat!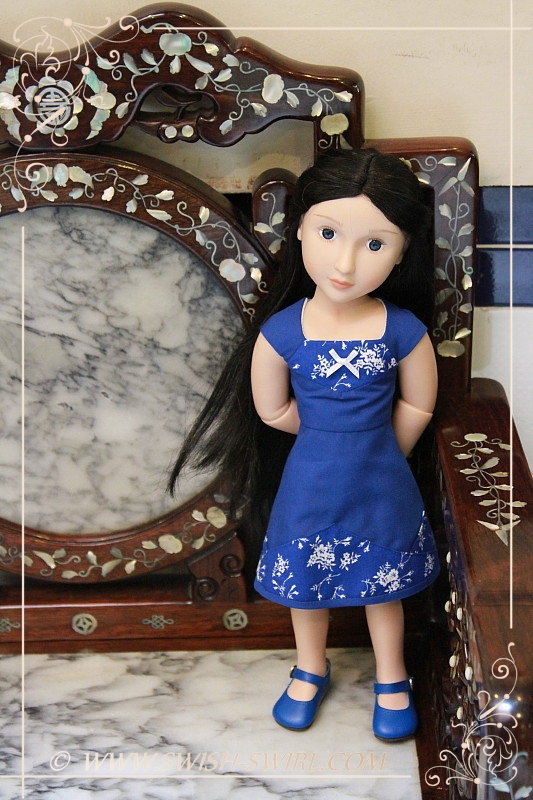 Each Peranakan house is narrow at the front and is very long, so to have some ventilation (in the tropics!) these houses have open inner courtyards. That means that if it, say, rains, the rain will run into the house.
One of the sliding doors inside the house (that is, our hotel).
On the next morning we visited a Peranakan museum which is a traditional Peranakan house (or, rather, three houses as they are owned by the same family) which is open to the public. It is called Baba & Nyonya Heritage Museum and you can have a closer look at it if you follow the link. Photography was only allowed in the entrance hall of the house, but it is truly amazing inside!
And finally, a photo from the same Peranakan street, this was actually a magnificent building just opposite our hotel.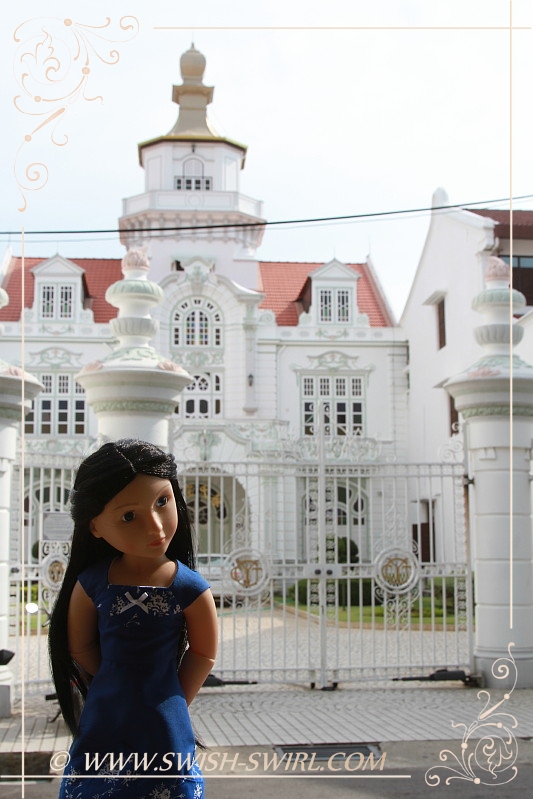 Flowers in our hotel garden.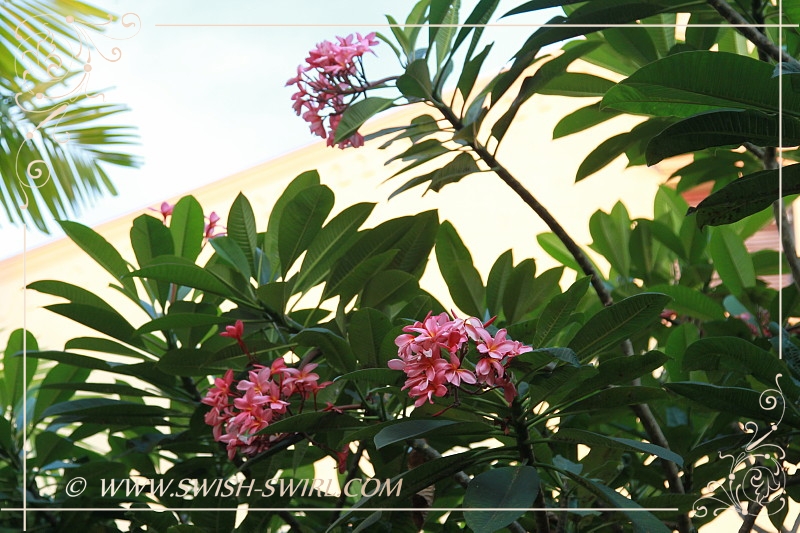 To be continued…