Melaka used to be an important port, so there is a lot left from that heritage. One of the things that Caitriona enjoyed was visiting a replica of a Portuguese ship which, as you may remember from one of the previous posts, is an early 16th century Portuguese ship called Flor de la Mar that sank in 1511 near Melaka.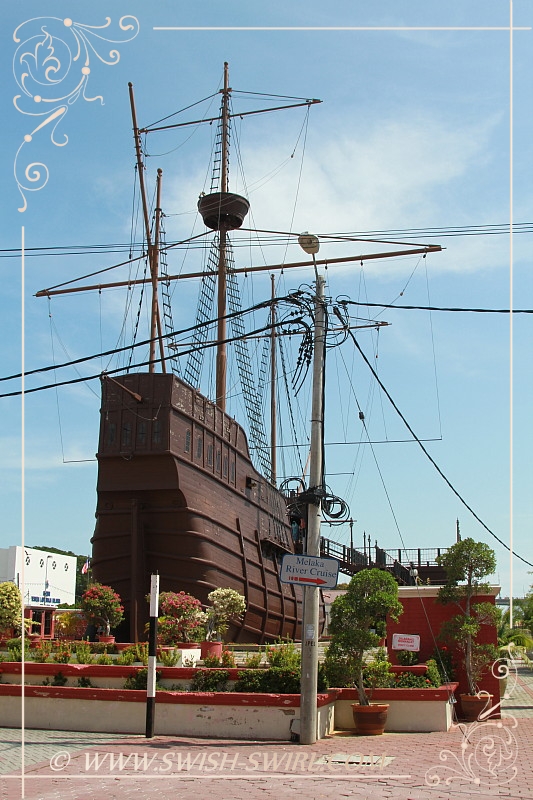 Inside the ship there is a museum.
A replica of captain's cabin.
There are lots of models of different ships that navigated in the waters in this part of the world.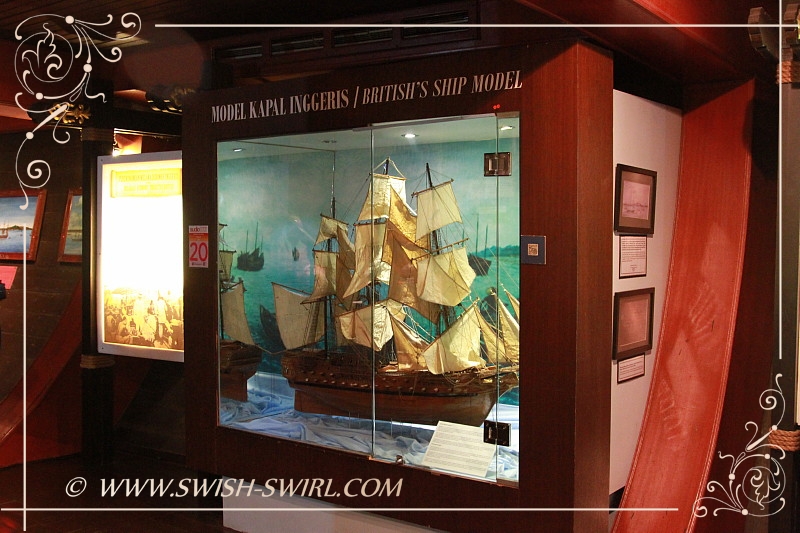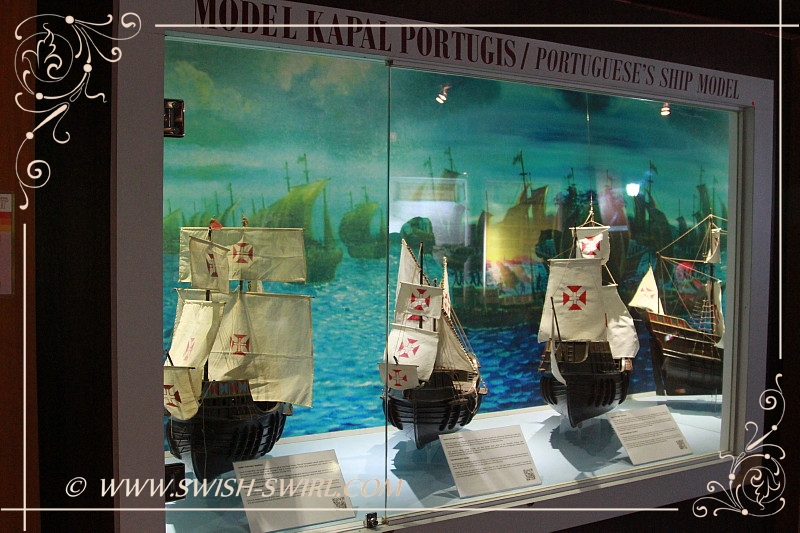 This is a painting representing the arrival of the Portuguese in 1511.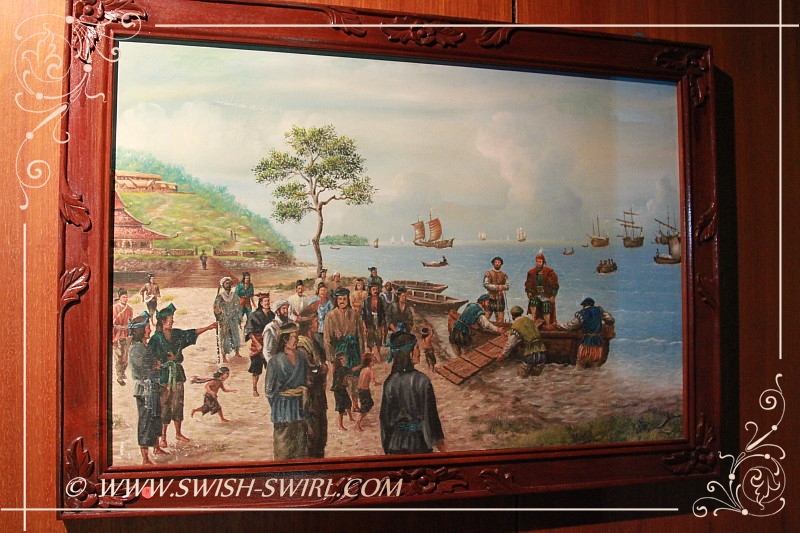 One of the displays.
And these ships were actually in our hotel! There was a history room there. And it's full of interesting historical artifacts.
A model of a Portuguese warship of the 16th century.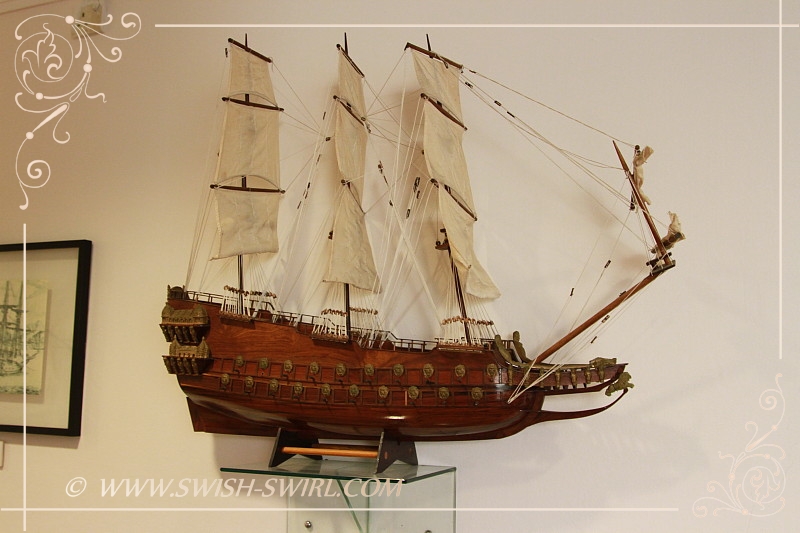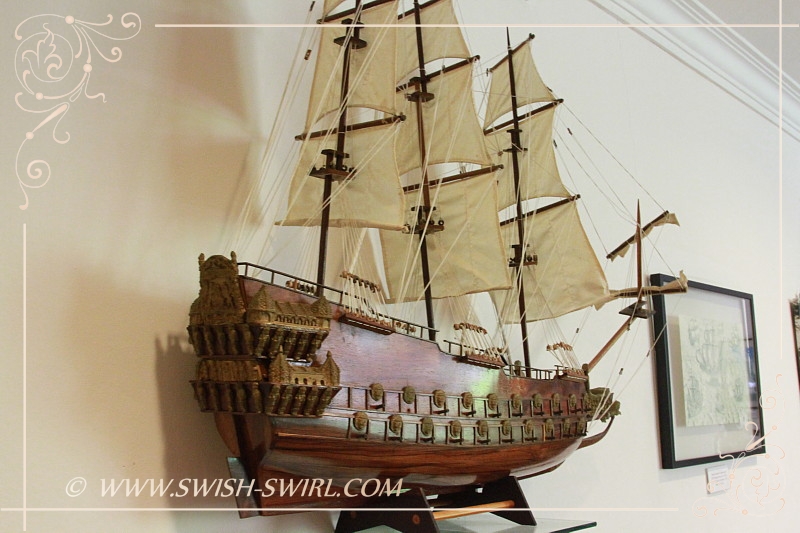 A model of a Dutch warship of the 17th century.
A model of a French warship of the 18th century – Le Napoleon. The funny thing is that on the tablet next to it it's written "A model of a BRITISH warship of the 18th century"!!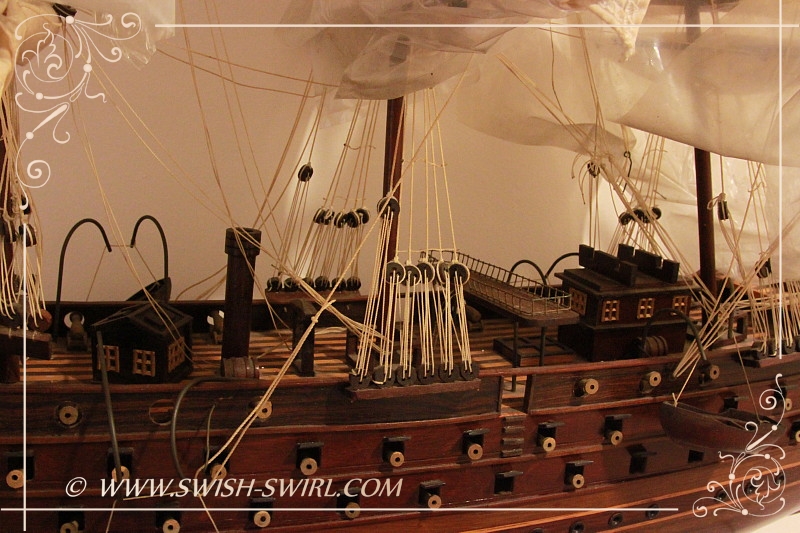 The last part is coming soon…