By now, I suppose, many people are aware of my Outlander obsession. Now I've decided not only to make many different outfits for my large BJD dolls – Jamie and Claire – but also to have the same fun with playdolls. So, my Outlander project is getting bigger and bigger!
Here is the first full Outlander outfit for A Girl for All Time doll Lydia. She is one of our three Lydia dolls and belongs to my eldest daughter. I named her Claire Fraser, because she will be the one to play that part (my Lydia stubbornly wants to wear modern outfits, therefore I named her Caitriona – the name of the wonderful actress who plays Claire in Outlander TV series).
So, here is the outfit in the film (designed by Terry Dresbach).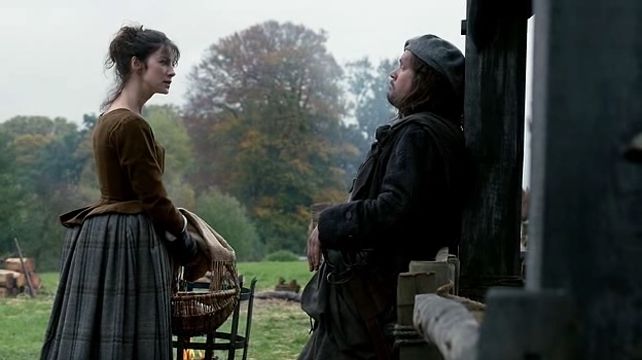 And this is what I made for my Claire. The outfit is supposed to be a simple everyday outfit suitable for wearing in the cold weather of Scottish Highlands in 1740s.  The jacket, the stomacher, the skirt and the cowl are all my own patterns. The skirt has slits on both sides for accessing the pockets (which used to be tied under the skirts and which I decided not to make!).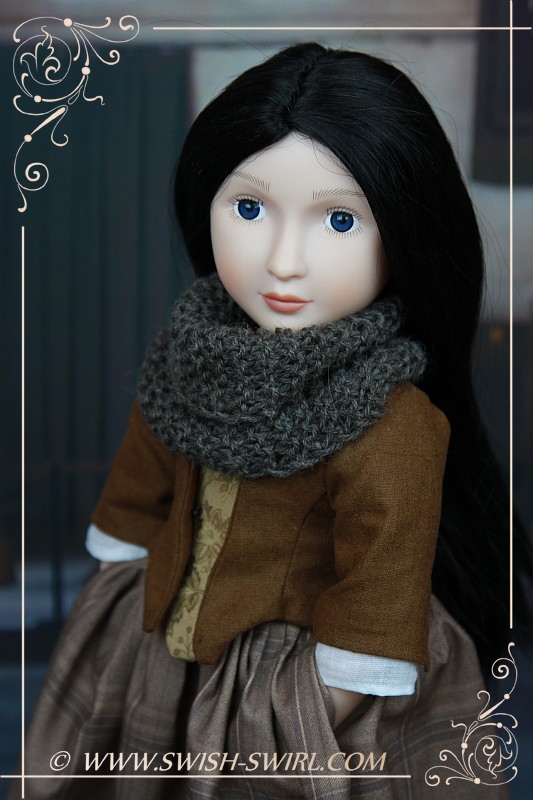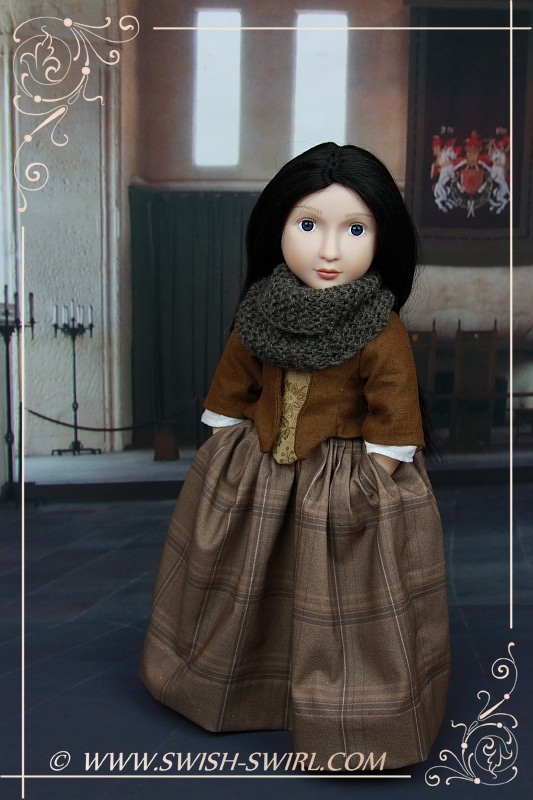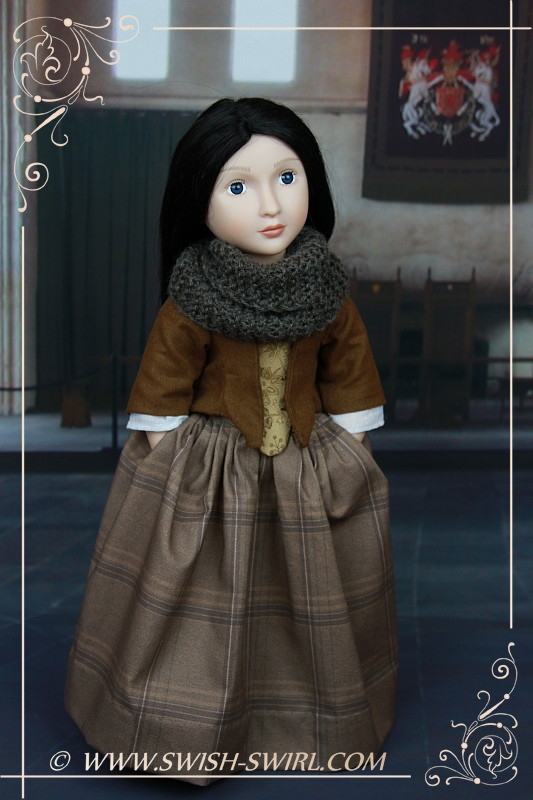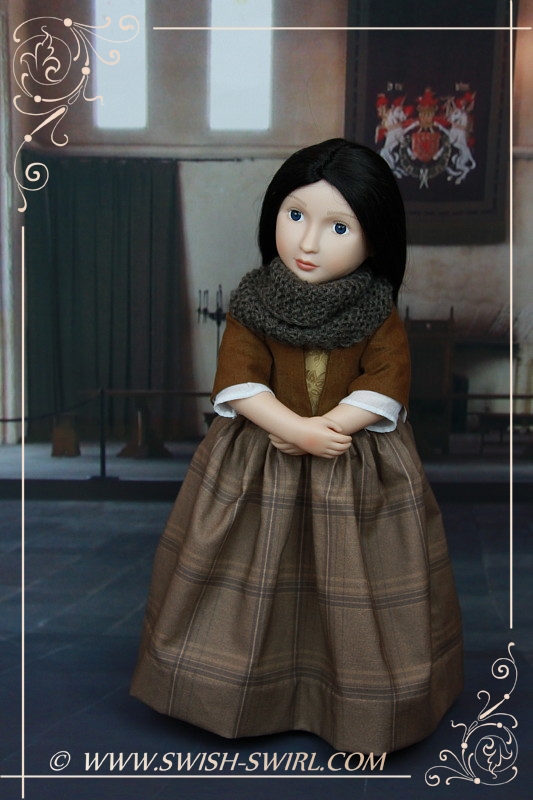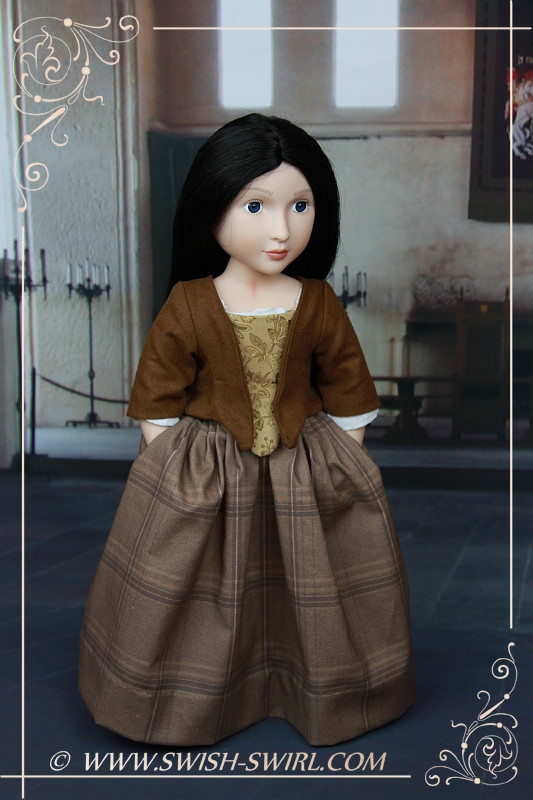 The jacket has pleats at the back.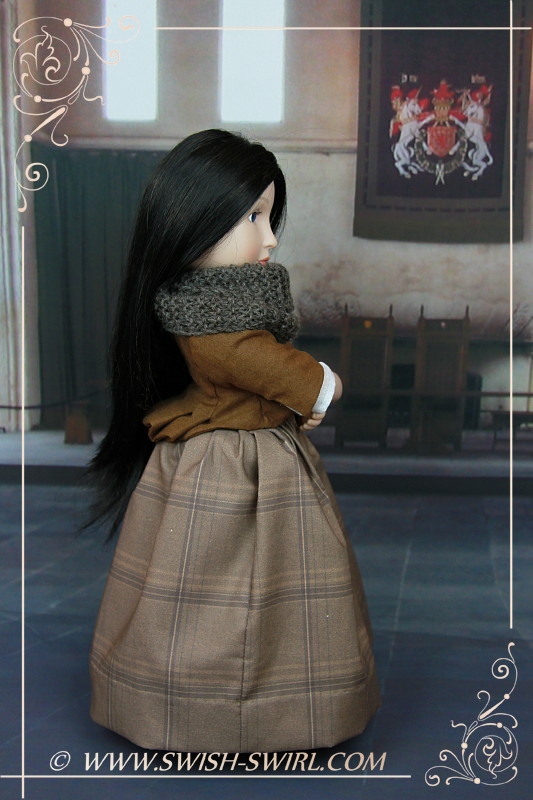 The outfit is worn on top of a shift, a corset and a bum roll. I decided not to make pockets and a petticoat to reduce bulk.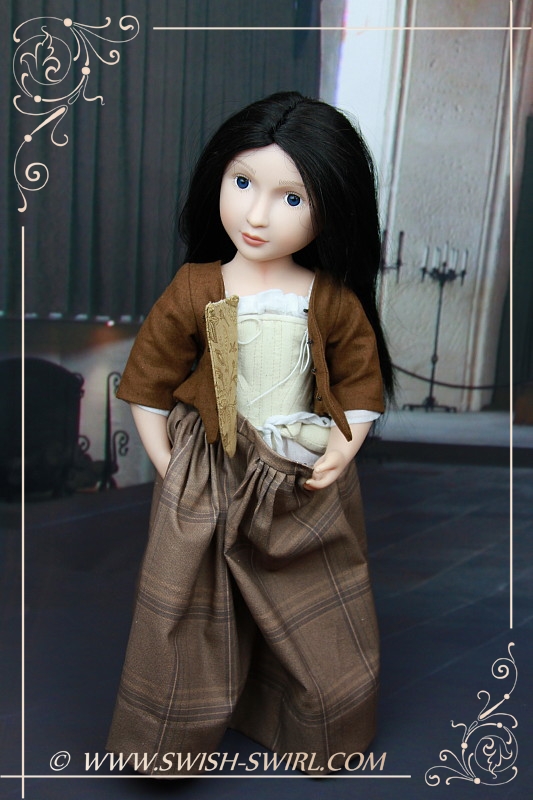 The inside of the jacket. It closes at the front with hooks.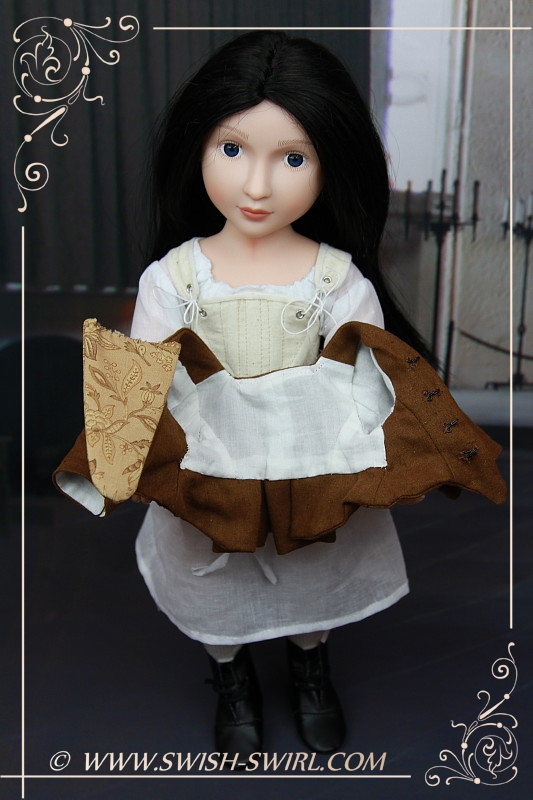 The corset and the shift are made using a pattern by Thimbles and Acorns, though the shift was modified (it has straight narrow sleeves as was required by the Outlander outfit). The bum roll is my own pattern.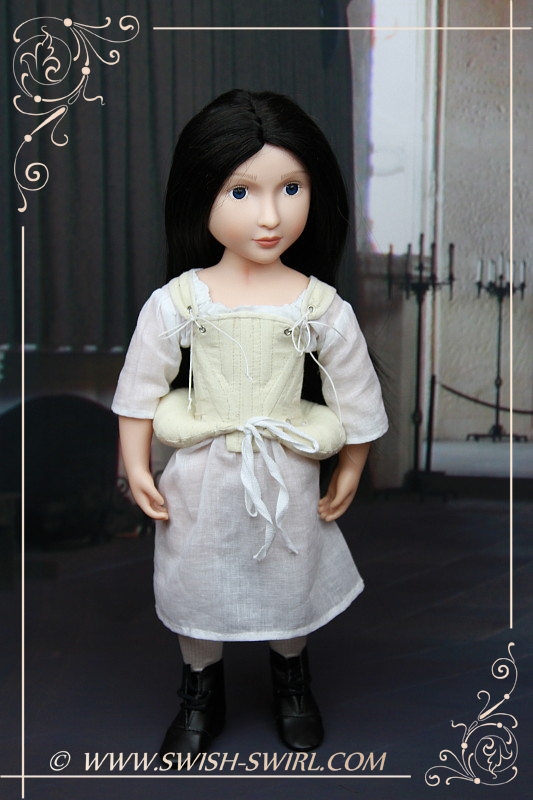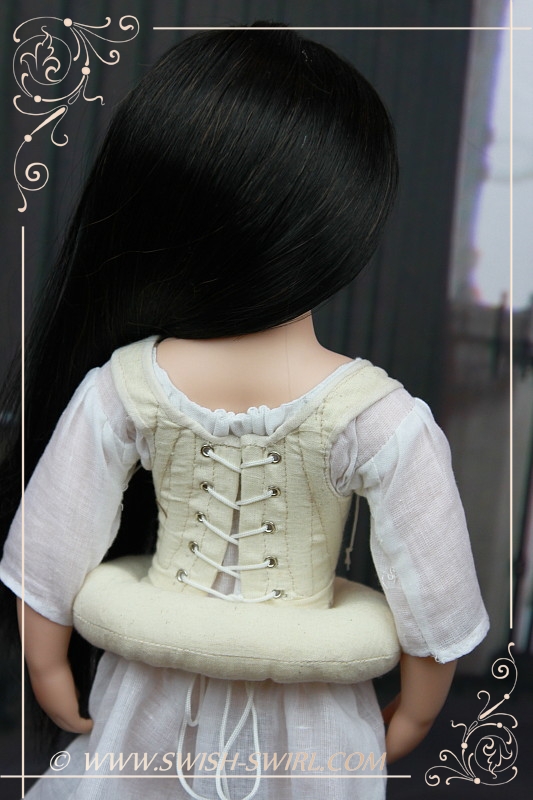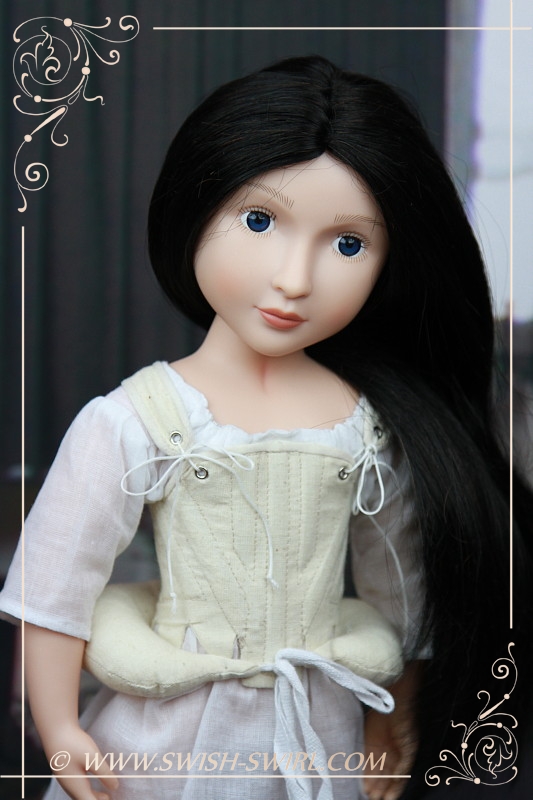 I have also made some stockings that are held up by garters. I didn't make any drawers / pantaloons as ladies didn't start wearing them until the 19th century.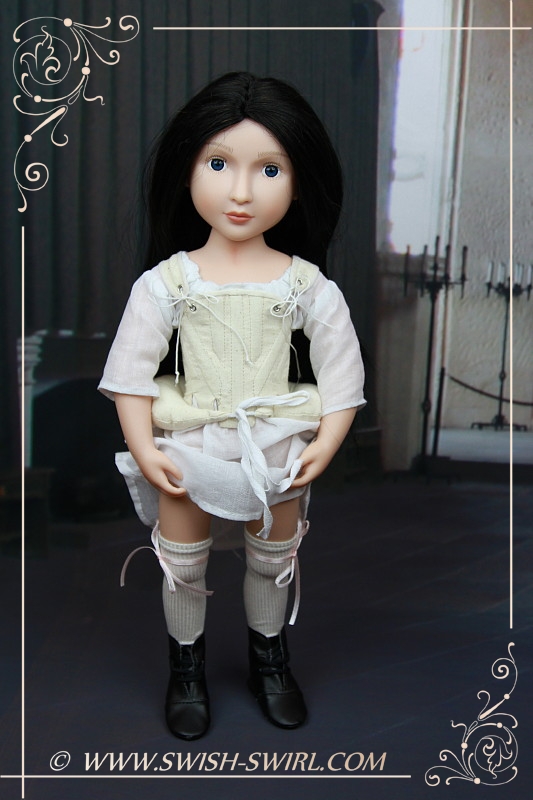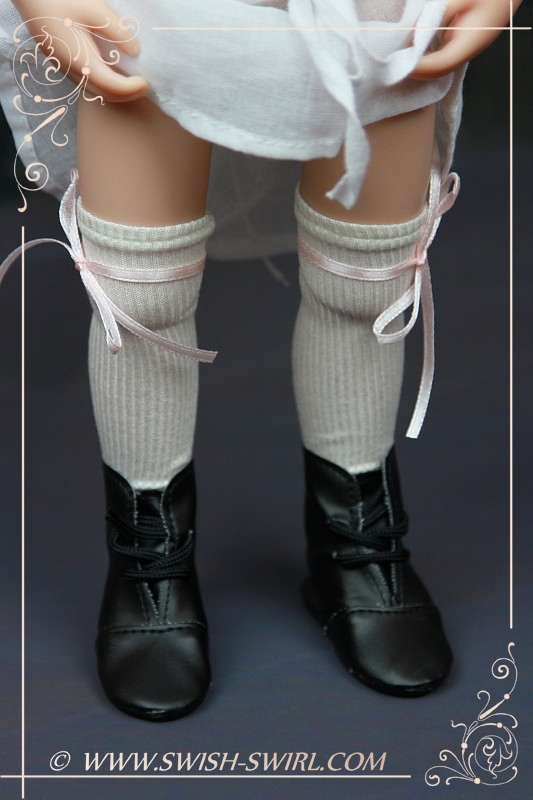 And one more photo of the completed outfit.
More photos are in the gallery below: