With the New Year celebrations going on around the globe, I will continue with Sam's Christmas trip to Salisbury and her new 1960s outfit.
For this outfit I was inspired by the red jumper on this picture.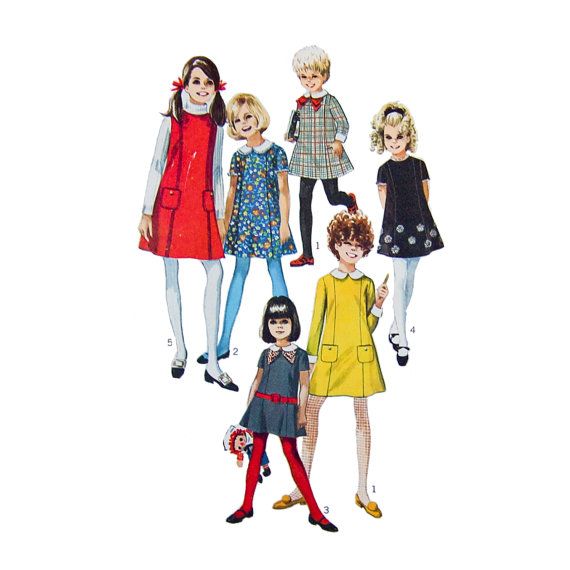 I made the white turtleneck from the Liberty Jane t-shirt pattern (a great fit, by the way!) but added my own turtleneck collar. The turtleneck closes at the back with snaps. The sky blue jumper dress is made out of gabardine which I found in my fabric stash. I made the pattern myself. The jumper is fully lined and closes at the back with a zipper. I have also made Sam new white tights out of my daughter's knee sock which she never used (Marks&Spencer, size 8.5-12.5). It was pretty straightforward but I wish the sock was a bit longer!
Sam enjoyed various Christmas decorations in our hotel in Salisbury (The Red Lion, the outside of which I showed in my previous post).
One of the Christmas trees – this one was near the entrance to the hotel restaurant.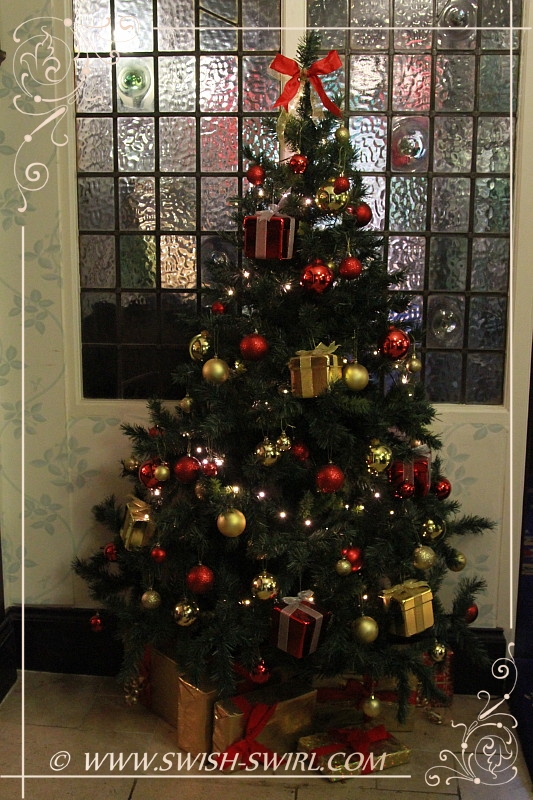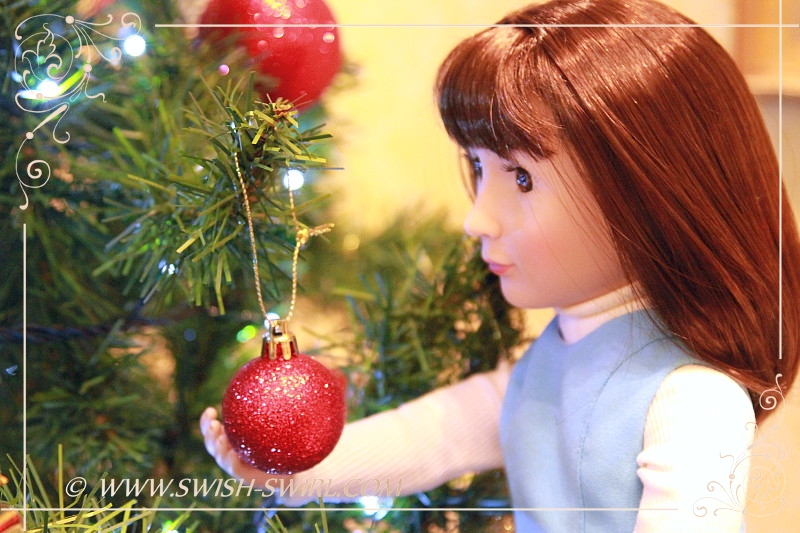 The bar had a very pretty gingerbread house decoration.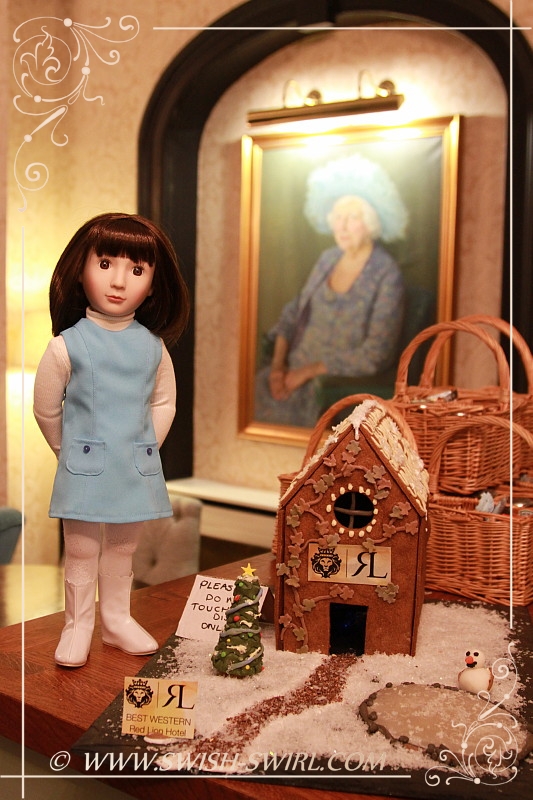 Looking out of the window. And the outfit is visible really well on these photos.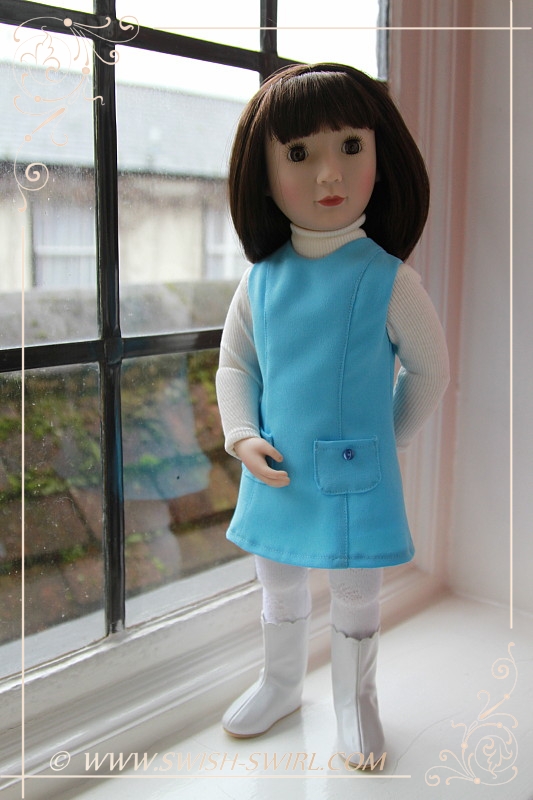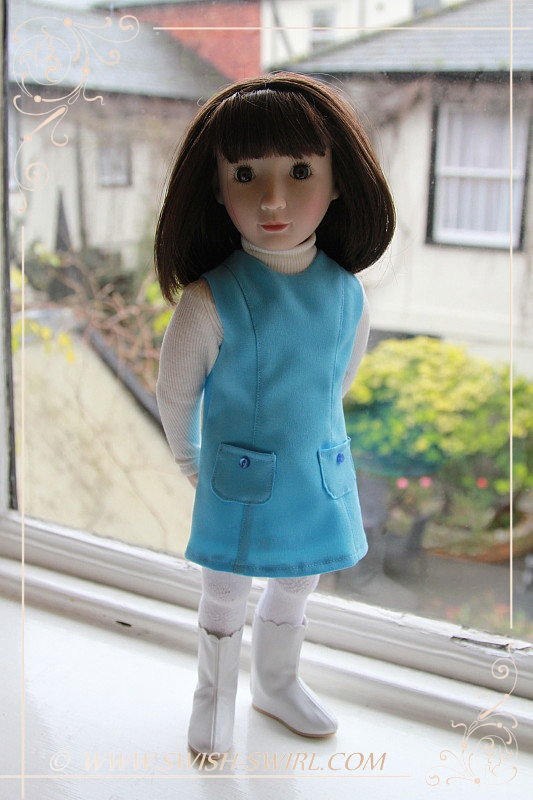 Sam found a cute little red lion near the front door.
A very old (creepy) clock in the Reception area. I am not sure how old it is but it does have rather creepy details (skeletons, etc.).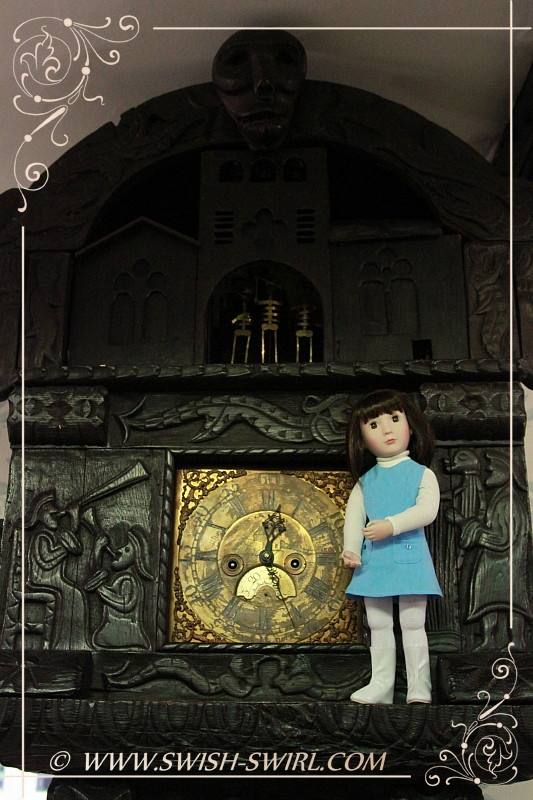 Mirror, mirror on the wall. Who is the prettiest of them all?
When walking to our rooms for the first time I got very excited when I saw this sign!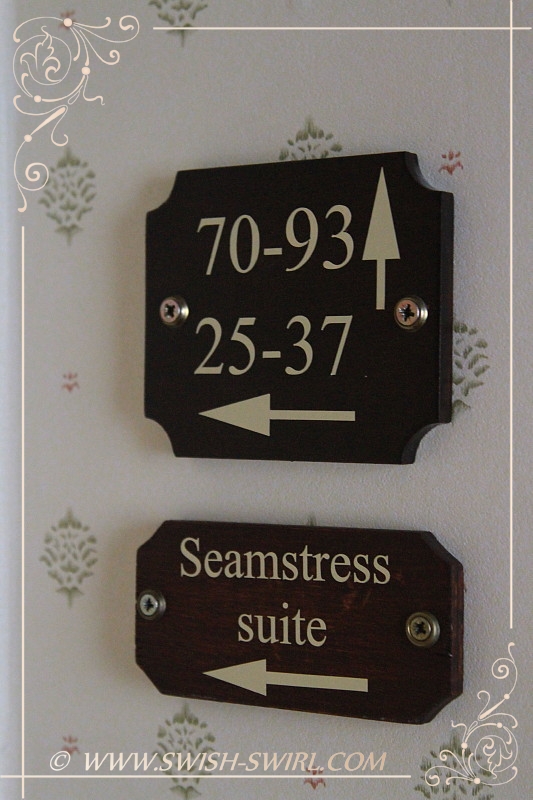 Then, just a few steps further Sam found THIS!!! No idea why this Singer sewing machine is in a hotel corridor but it is there and it seems working!!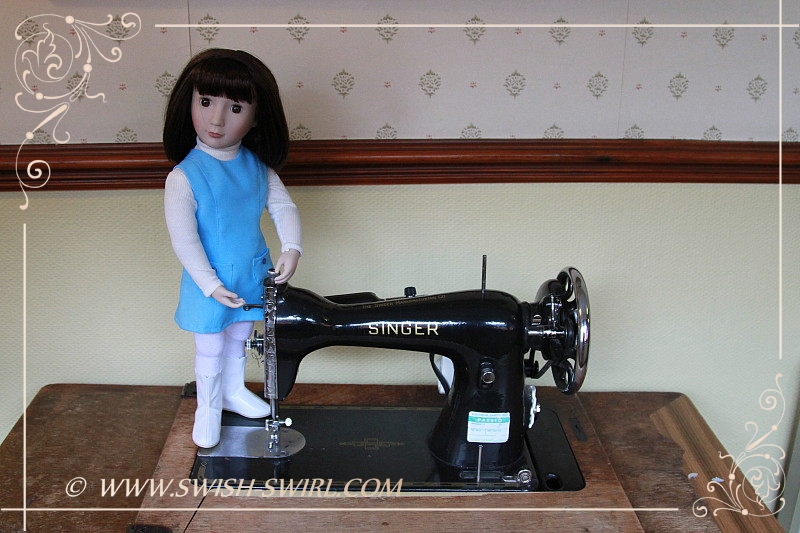 And finally, some more Christmas-related photos. Sam really enjoyed a magnificent view of the Salisbury Cathedral while setting up a Nativity scene.
Happy New Year!!
More photographs are in the gallery below: