I have just found some more old photographs which I have never shown! This was the very first cardigan I knitted as an adult. That was 8 years ago and I knitted it for my daughter's first doll – Emma by Carpatina. It was 3 years before I started collecting dolls myself! These photos were taken a few years after I made the cardi. It also fits Magic Attic and Gotz dolls. Here it is shown on my Rebecca (Heather by Magic Attic) and further down on my daughter's Anastasia (Emma by Carpatina). The jeans jumper on Rebecca is from EuroGirls collection.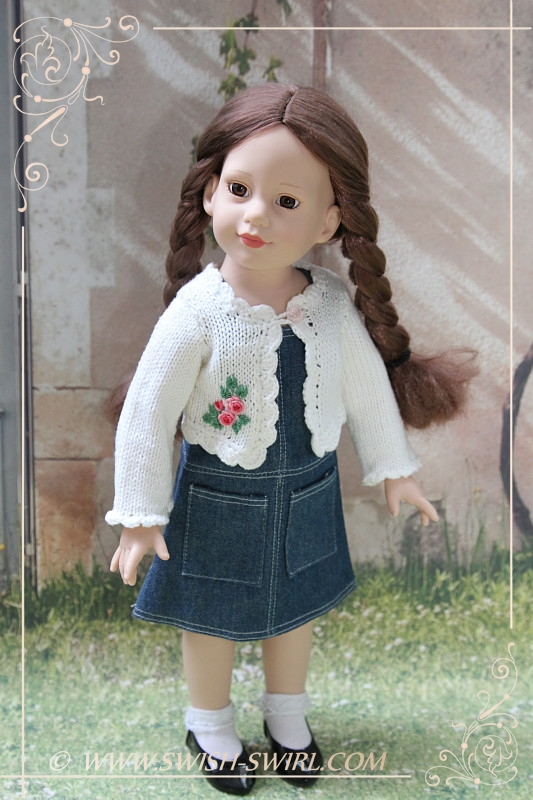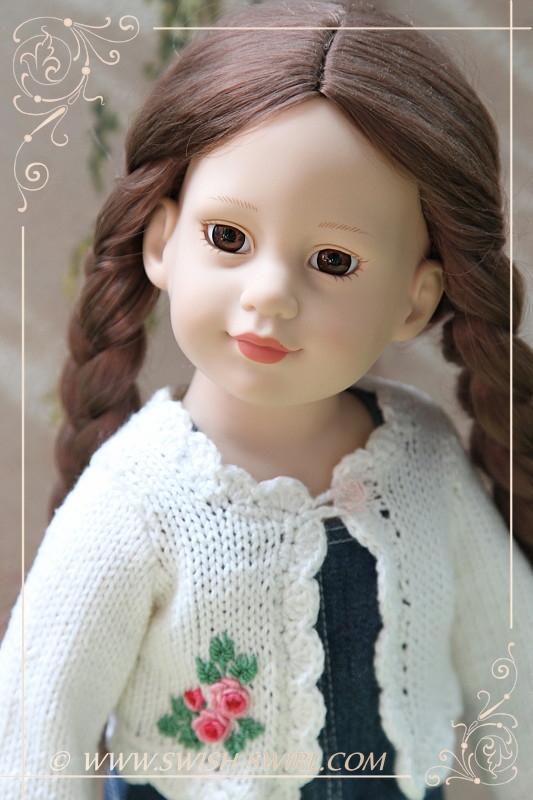 Details. This was the first time I attempted this kind of embroidery and I haven't done it ever since (though I should).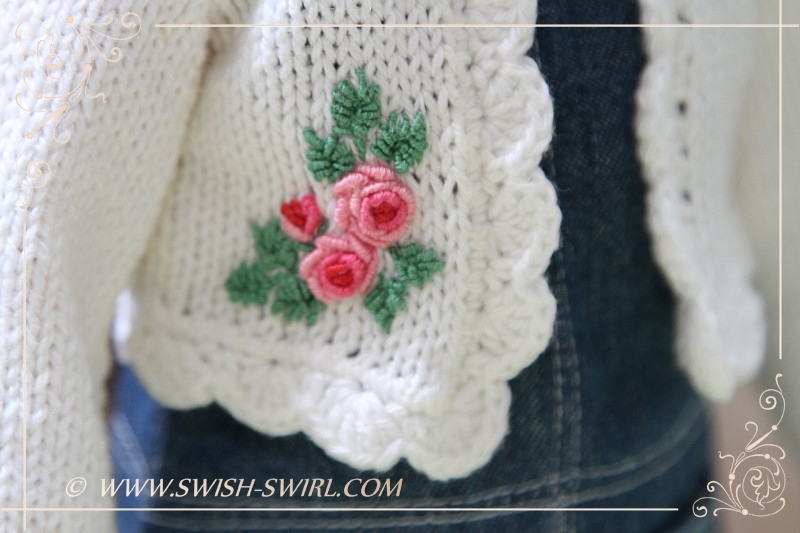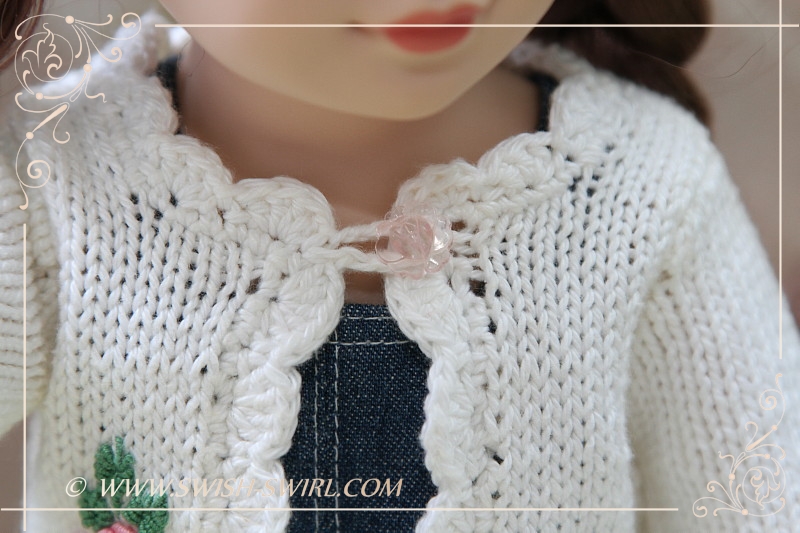 The same cardigan on a Carpatina doll for whom it was knitted in the first place (the red dress was made by mum).