While I was at the Toy Fair 2016 in London last week, I met lots of interesting people and was introduced to dolls I'd never seen before.
Today I would like to show you a couple of amazing dolls from Spain – they are called Gorjuss. These dolls are newcomers to the doll world and I hope they will be popular. I am sure those who love the brand's other products would find their launch exciting. For, the brand seems to be very popular (even though I hadn't heard of it until I saw these dolls!). So, let me give you a sneak peek of these dolls. The Gorjuss dolls belong to the company called Santoro – London. The brand uses the original Gorjuss art work of girls on stationary, luggage, clothing, accessories, etc.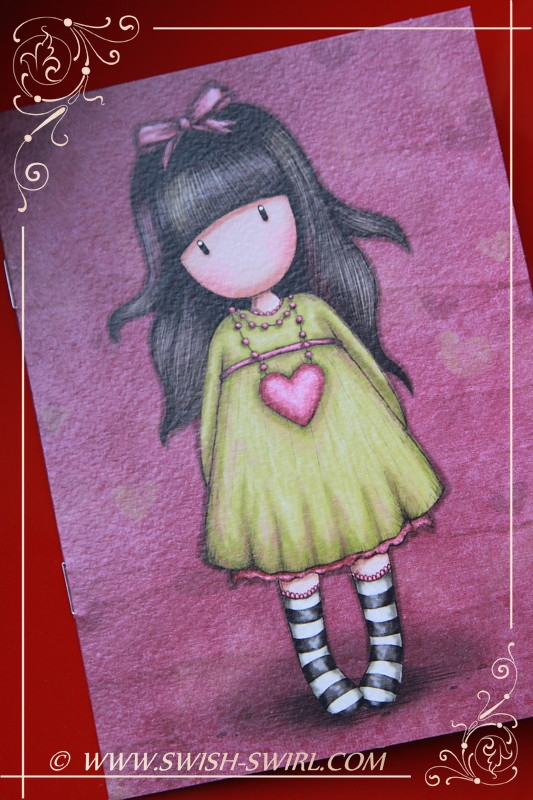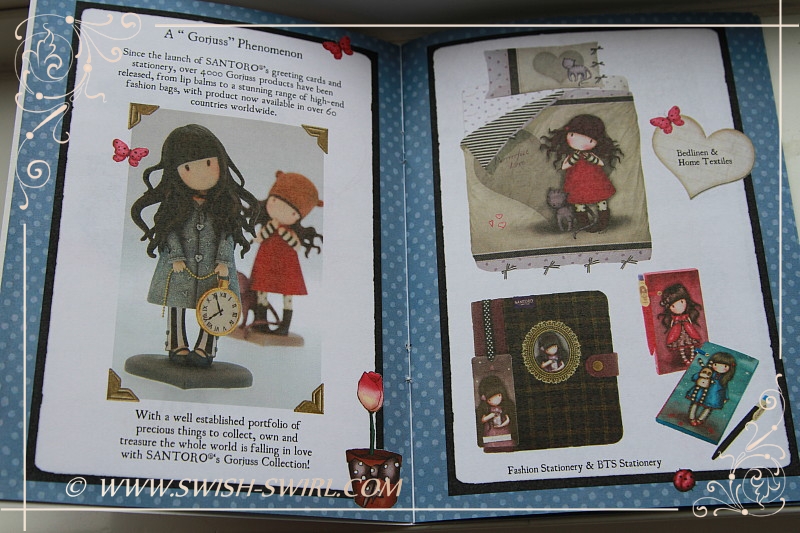 Now these girls have come to life!
This doll collection was developed by the established doll manufacturer Paola Reina in Spain. I certainly know this doll company well as I used to have a few of their dolls. The first range of exquisite collectible dolls features six Gorjuss designs. I only had a pleasure of holding two of them – Little Violet and Ruby. The dolls have instantly recognisable Gorjuss features such as their faces, their delicate hands and distinctive intoed stance. No element of the original Gorjuss artwork has been forgotten!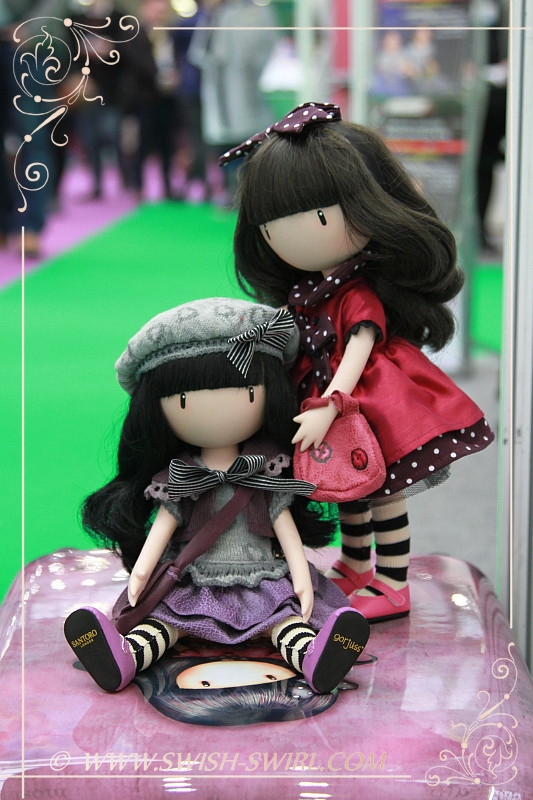 These dolls are 32 cm tall. They are made from soft vinyl, have articulated limbs and are scented with the exclusive Gorjuss rose and honeysuckle fragrance.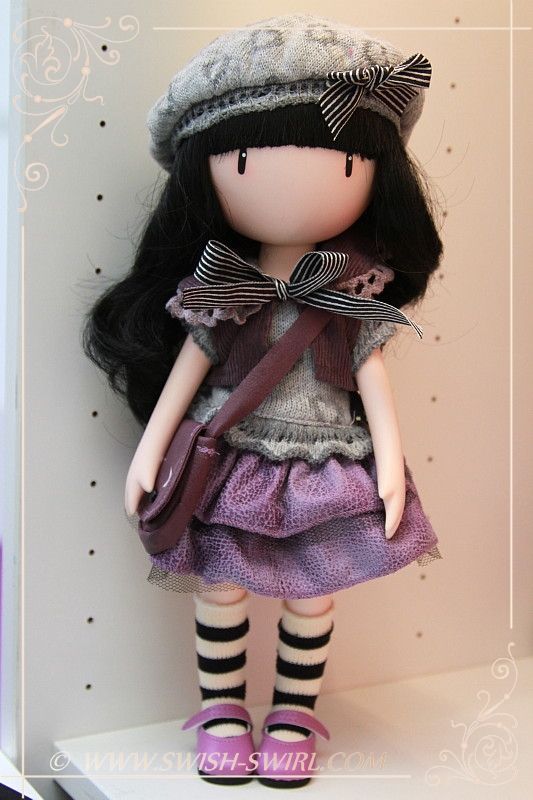 Their hair may look like a wig but no, the hair is beautifully rooted!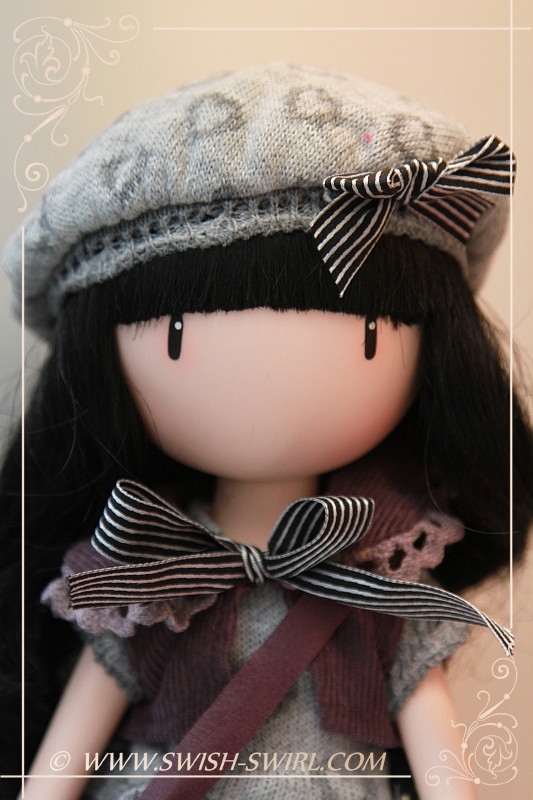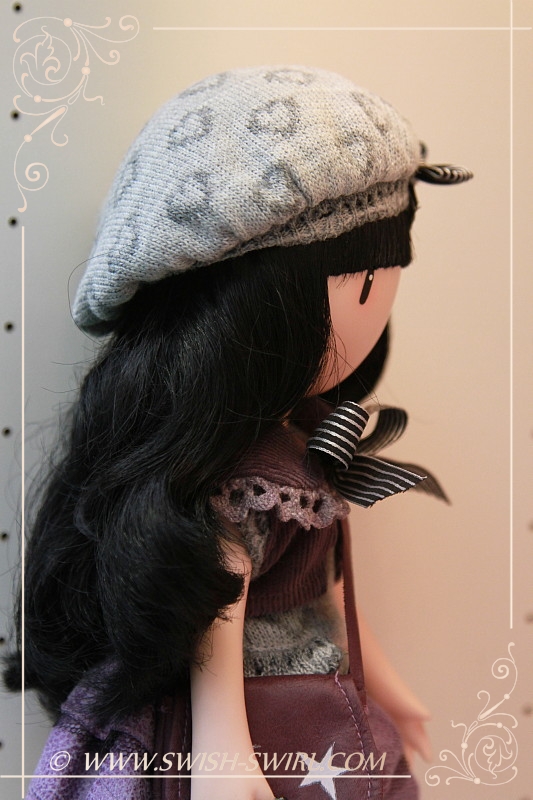 I just love the beautiful clothes that these dolls are wearing. All of them were stitched in-house by Paola Reina dressmakers.
Just look at this gorgeous little handbag!!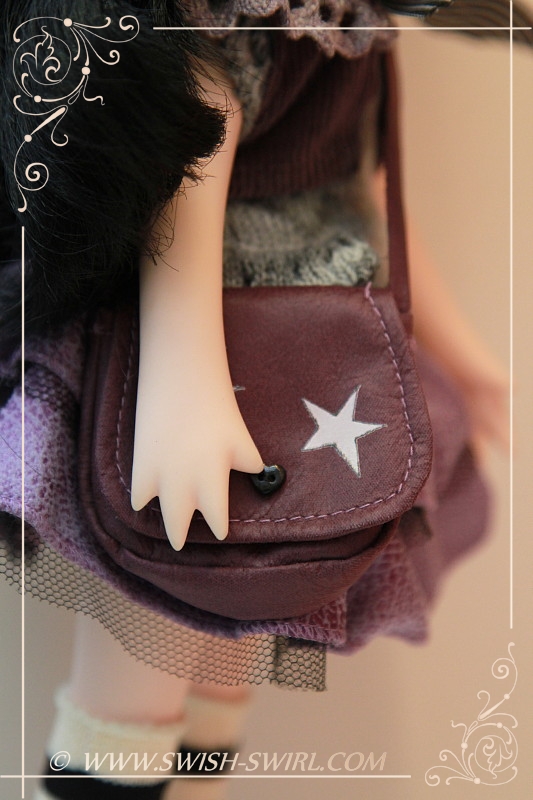 The knee socks and shoes are also very beautiful.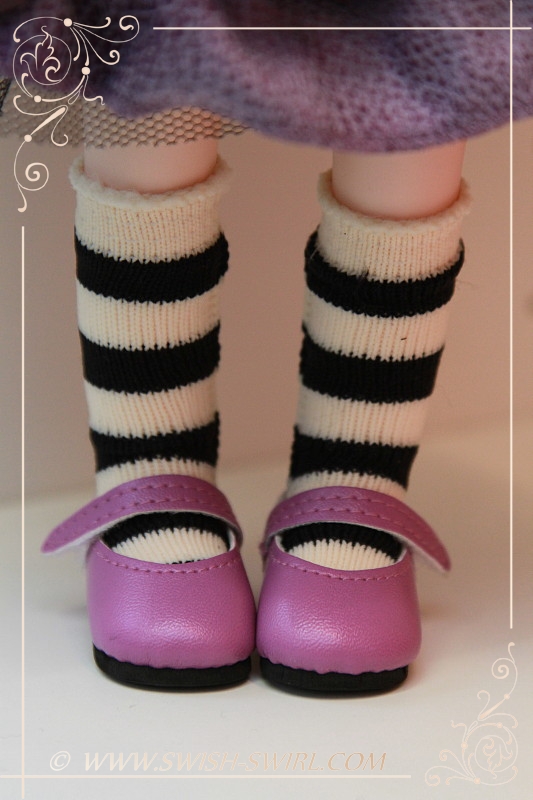 And this is the second of the two dolls – Ruby.
Her hair is just gorgeous!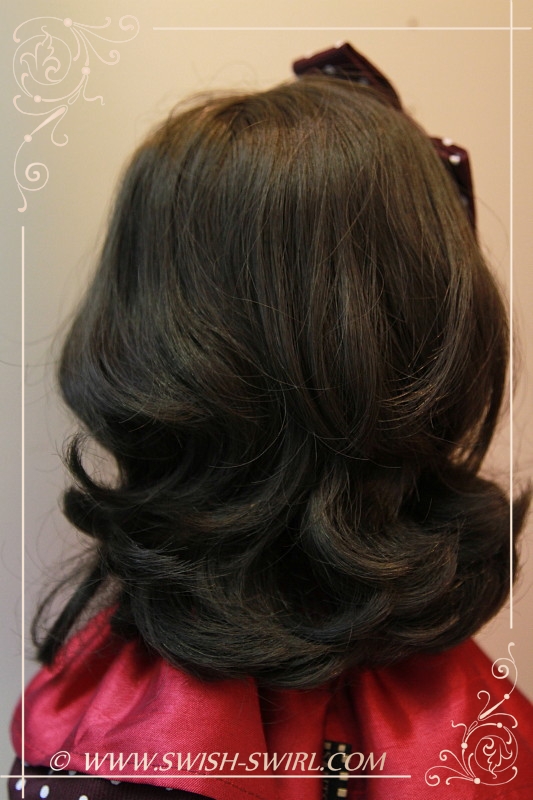 The initial launch of these dolls will soon be followed by additional fashionable outfits and larger sized dolls. So this is just the beginning of the endless possibilities of creative play in the world of Gorjuss. And I wish these beautiful dolls every success!!
PS. Please note that the content of this post and the photographs are copyright of Santoro – London and Swish & Swirl. Any copying it without our permission is not allowed.