Recently I've suddenly felt a burning desire to make a Regency outfit for an A Girl for All Time doll. The opportunity came in a shape of our upcoming trip to Jane Austen's hometown – Bath. So, I just had to take a Regency girl with me! I started with a dress, then made a shift, pantaloons and also a spencer and a bonnet. The outfit was inspired by the costumes that Lizzy Bennet wore in my favourite Pride and Prejudice 1995.
My model is A Girl for All Time Sam with a wig I took from Matilda. She is going to stay this way forever. And she is now called Lizzy Bennet.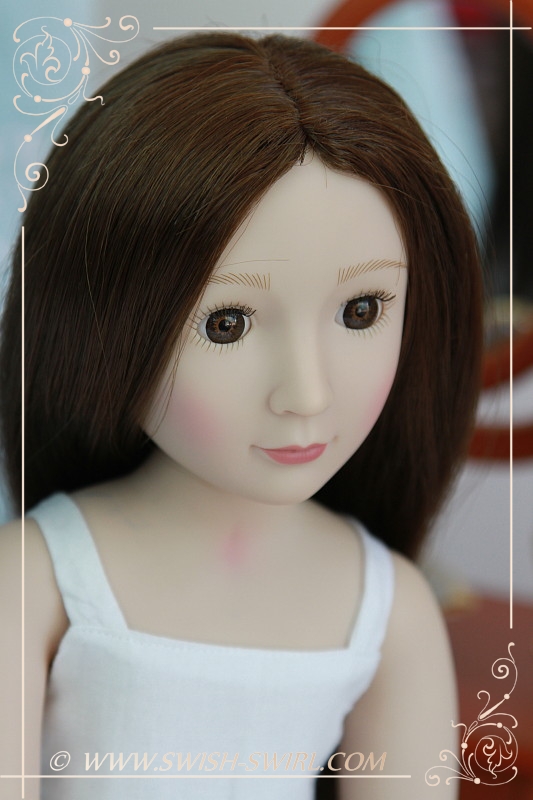 So, the whole Regency outfit can be seen here – the shift, the pantaloons, the dress, the pelisse and the bonnet.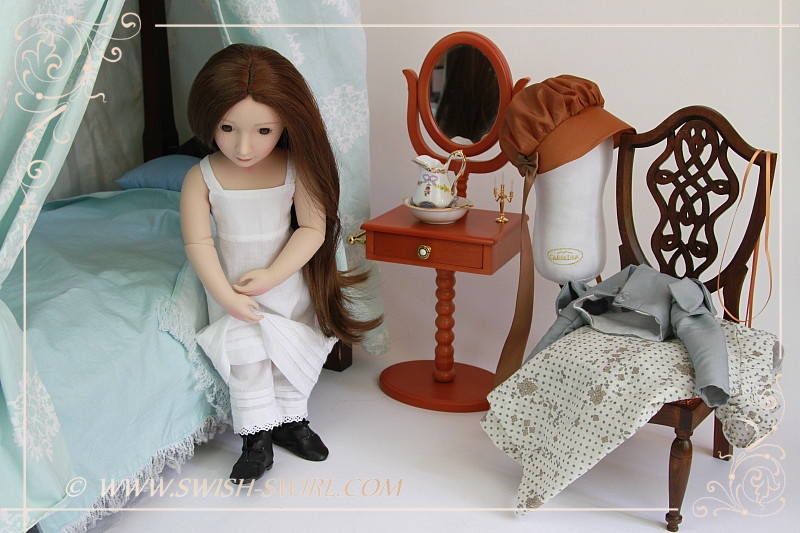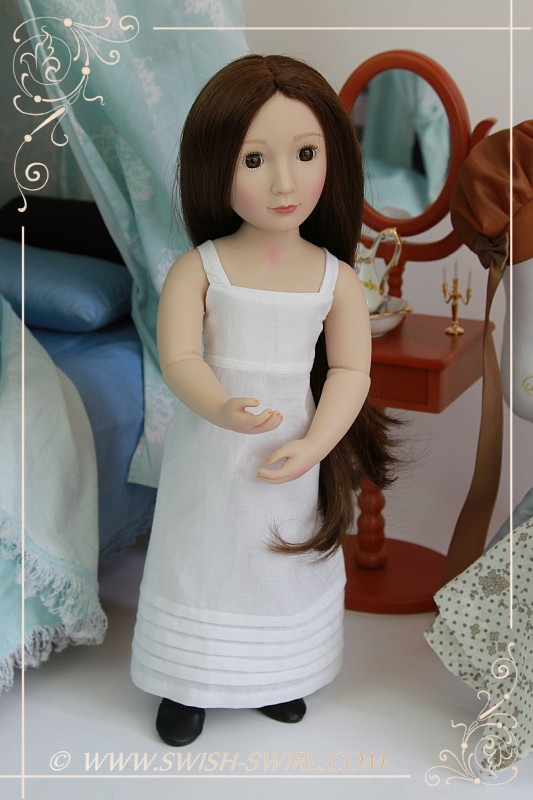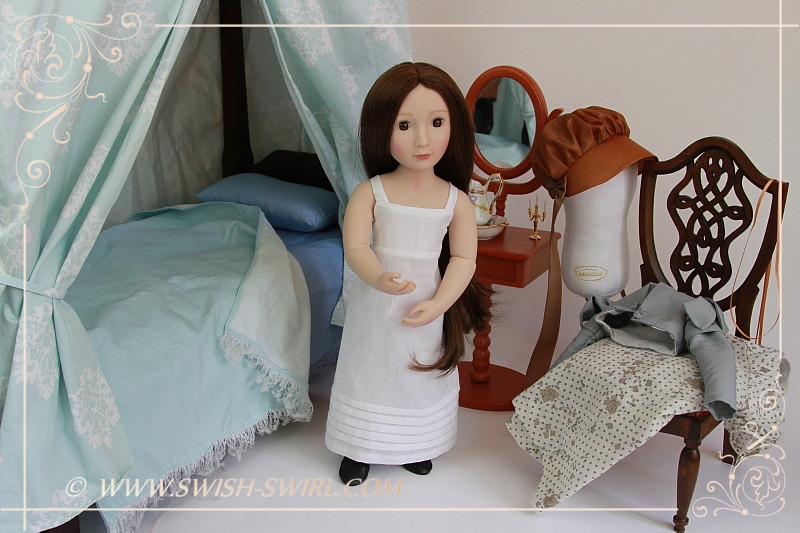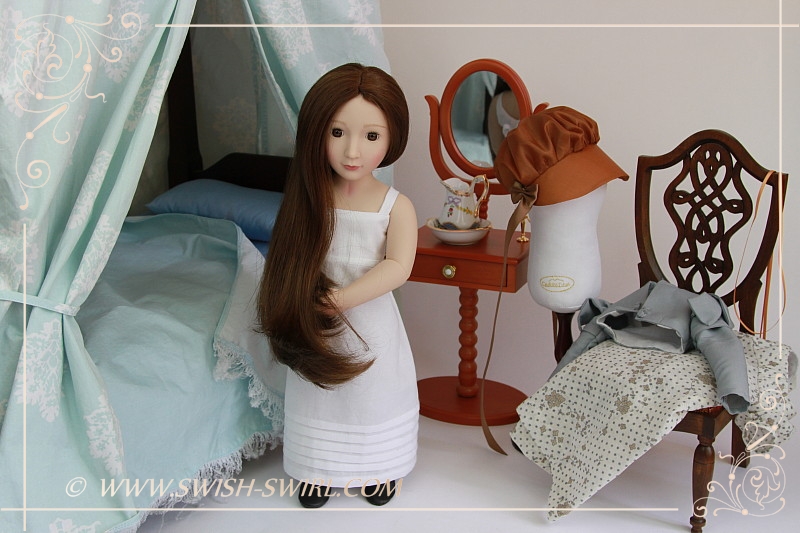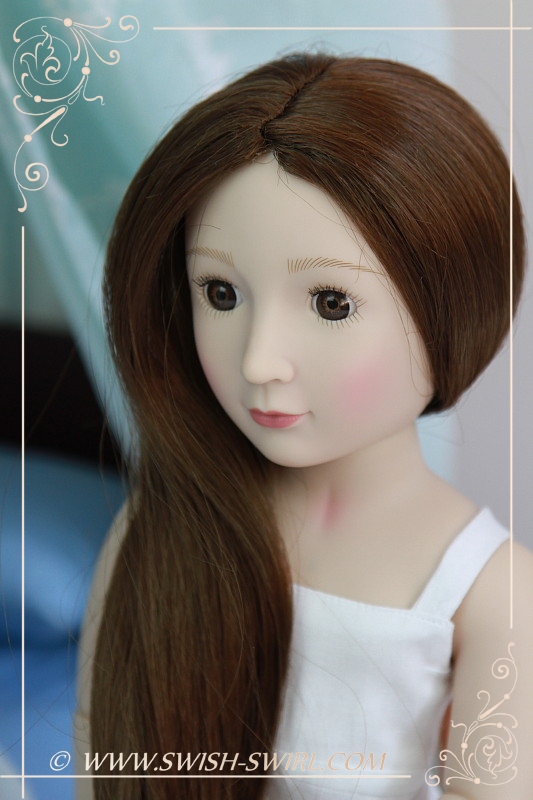 The bonnet.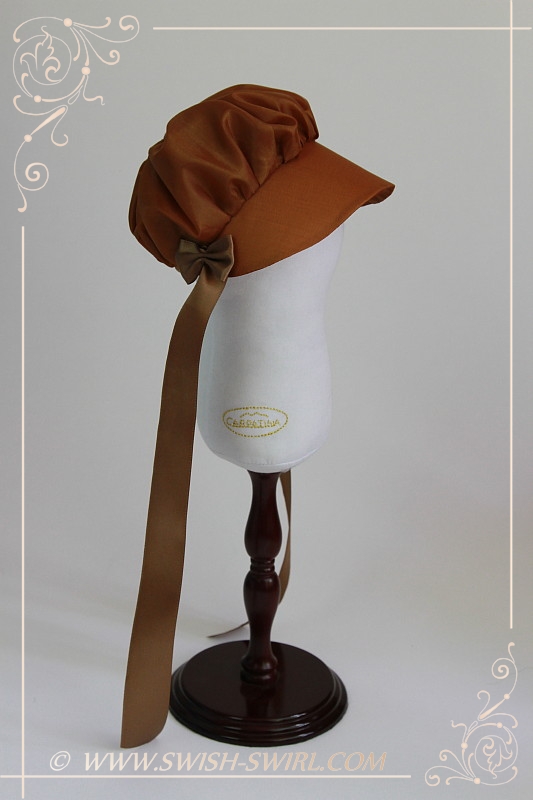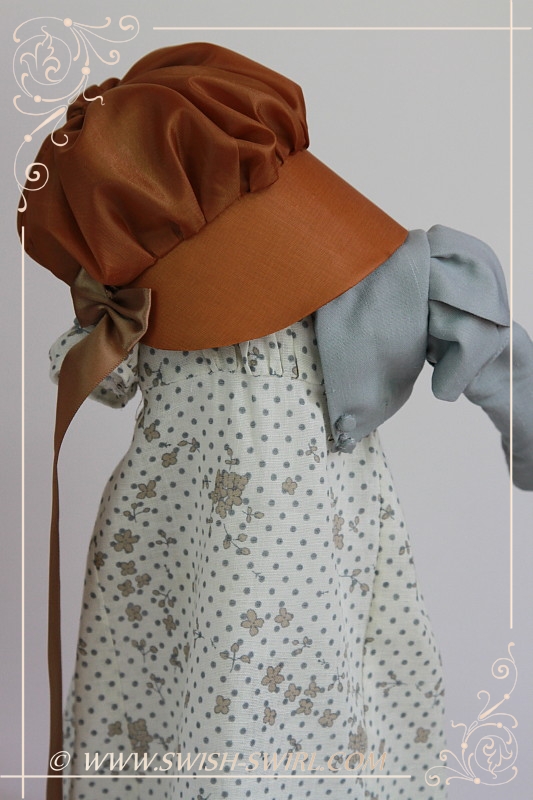 And Lizzy is dressed. But I will show her in a complete outfit some other time.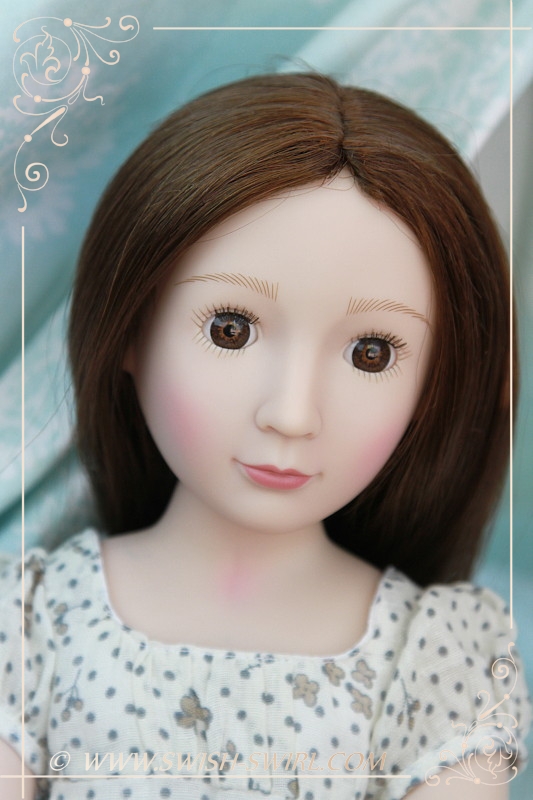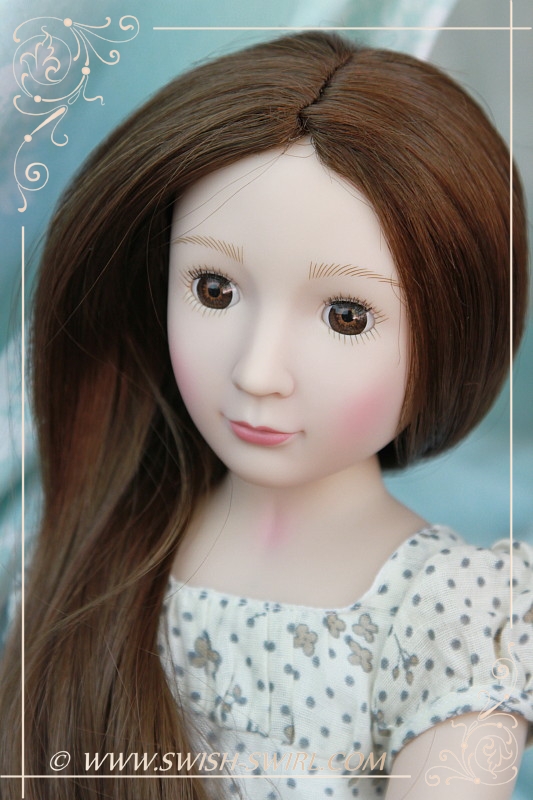 A teaser for the Regency outfit.