Yesterday was my second daughter's very special day – she had the First Holy Communion. I didn't make her own dress for the occasion as I had done for her sister 4 years ago but I made a matching dress for her new American Girl doll Molly.
The dress is made from exactly the same fabric as the First Communion dresses for my eldest daughter and her doll. That is, it's white satin and white lace. The dress is lined and has an underskirt with a tulle ruffle to create a lift for the skirt. The dress closes at the back with snaps.
I could make this dress into a pattern if there is interest.
The First Communion event was in my daughter's school so I took Molly's photos on the school grounds ahead of the day.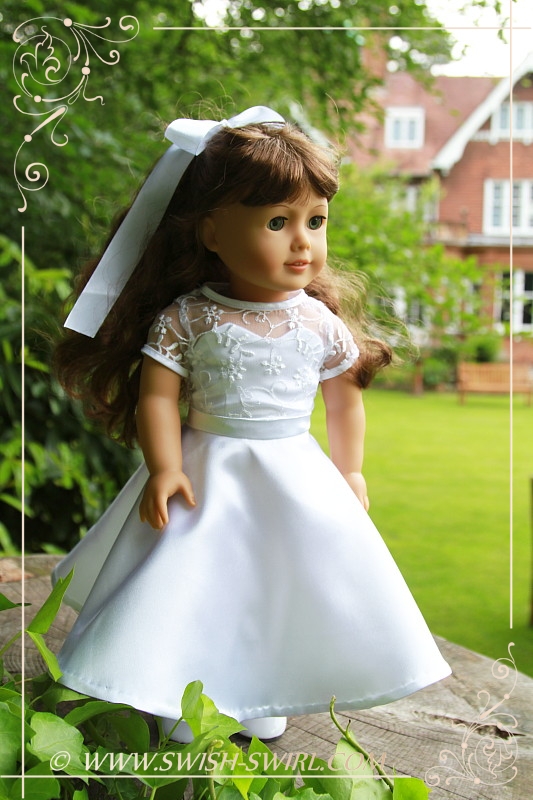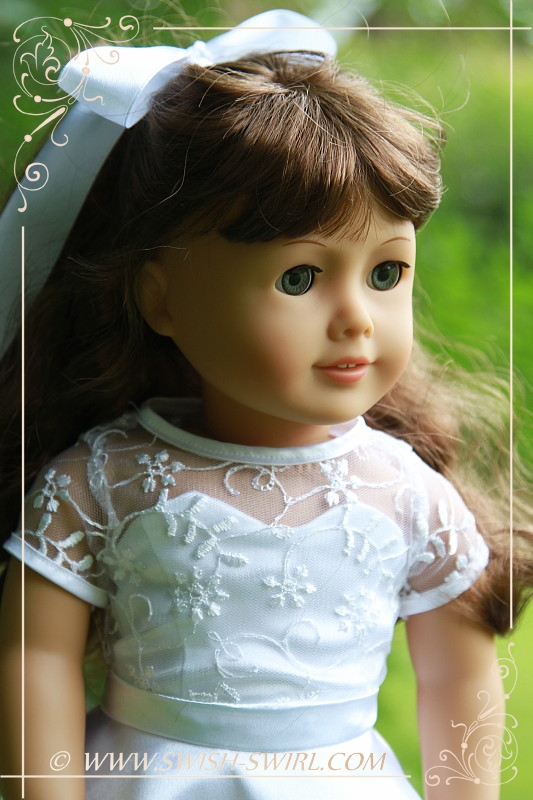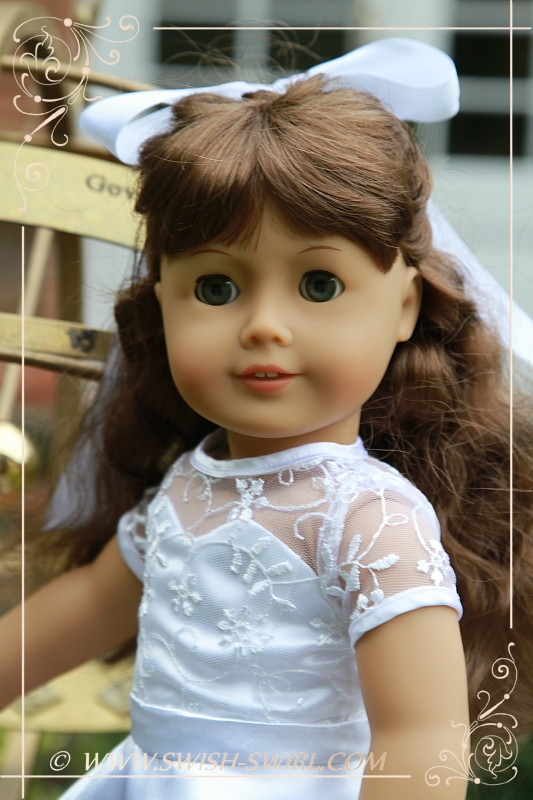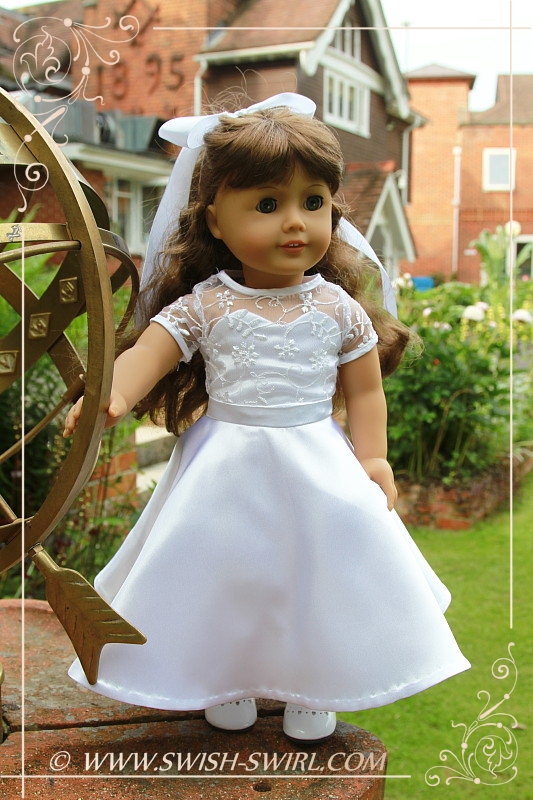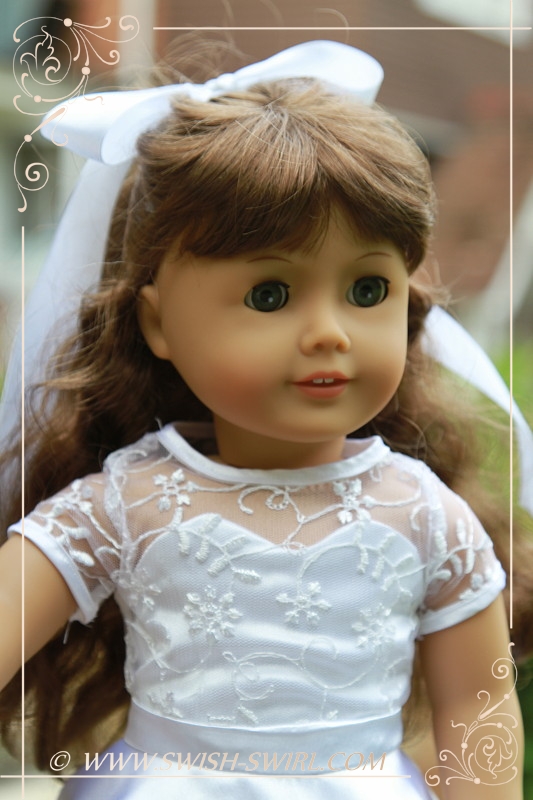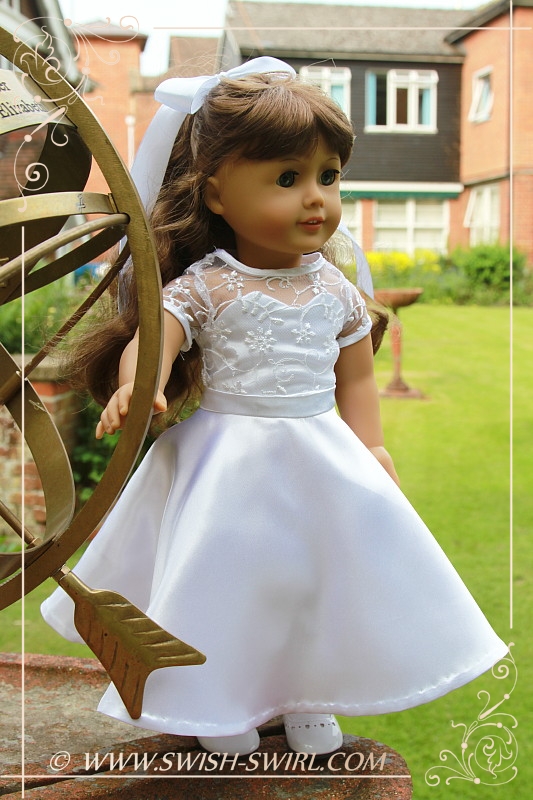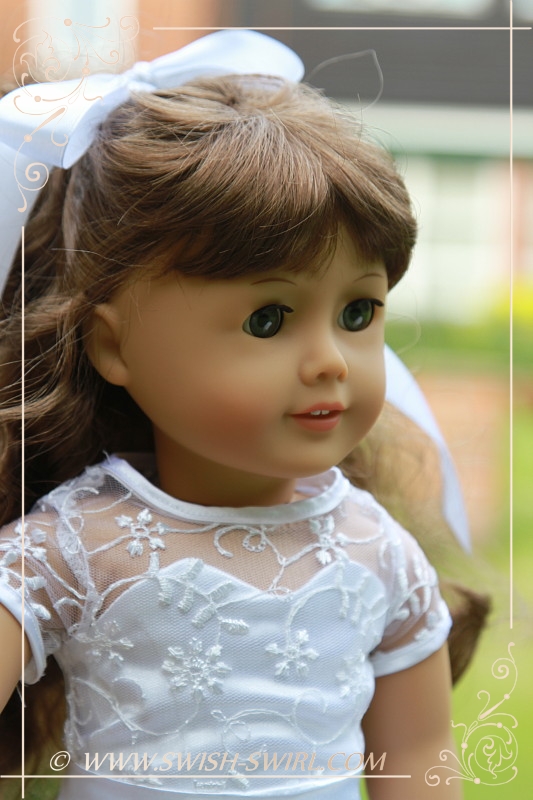 The school chapel.