I have been insanely busy in the last month – with the end of the school year and preparations for the summer trips. So, although I haven't posted anything for a while, I have quite a few sets of photos to show and also a number of outfits ready to be taken out for photo sessions.
So, I've decided to show some sneak peeks and teasers I have been showing regularly on my Facebook page but not here.
The first post will be about the making of Doctor Who…
In April I went to South Wales and I took two dolls with me – The Tenth Doctor and Rose Tyler.
I started with customizing two dolls a few months ago. Carpatina's Prince Stephan was going to be The Tenth Doctor (played by David Tennant).
All I did was changing his original wig.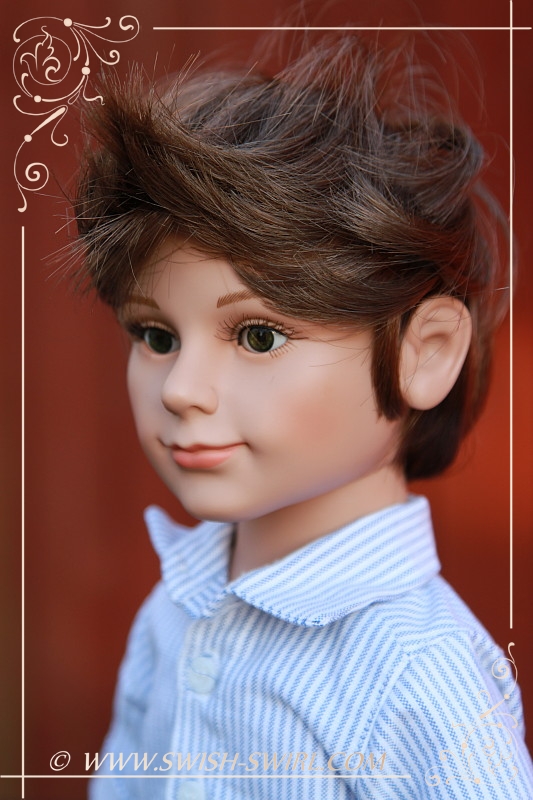 Then I also customized Matilda by A Girl for All Time to be Rose Tyler. I gave her new – brown – eyes, new eyelashes and a new wig.
On these photos Rose already wears a t-shirt I made for her outfit.
The Doctor and Rose together. Not yet in proper costumes but I was getting there!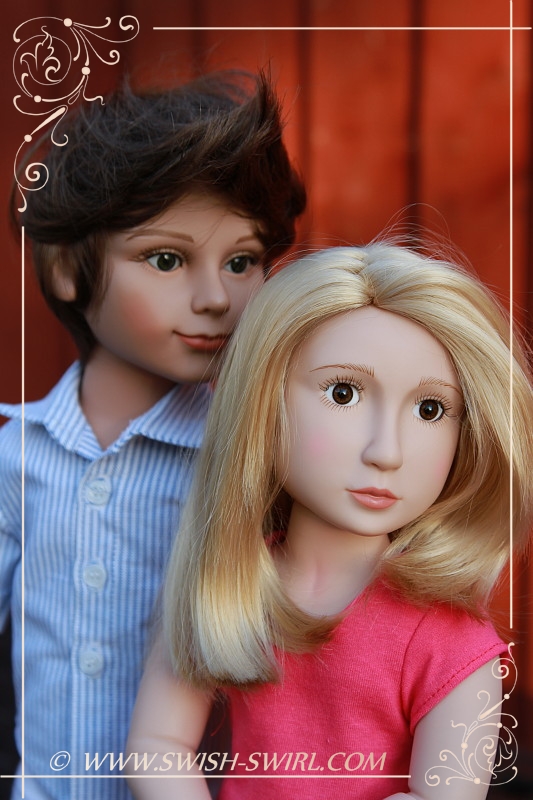 The next stage was to make an outfit for the Doctor. Our trip to Wales was quite spontaneous so I only had 3 days to make his shirt, suit, tie and coat!
This was one of the sneak peeks of the suit in the making. The suit even has a pocket for the sonic screwdriver!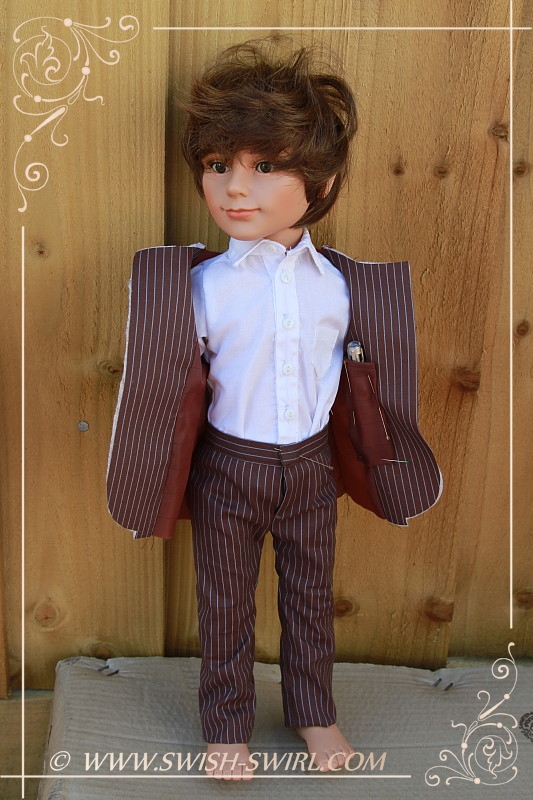 And finally, we went to Wales!! I will show the photos I took on that trip soon. Here are some teasers.
The Tenth Doctor and Rose in Cardiff.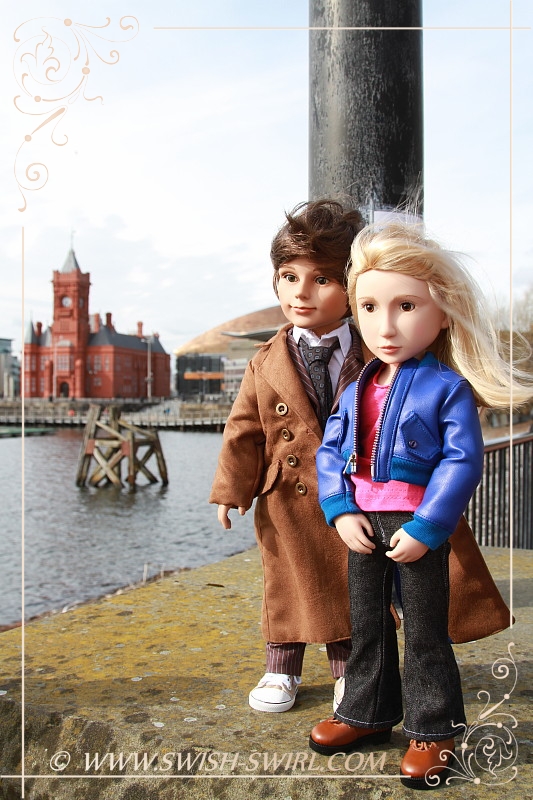 Rose is Caerphilly Castle trying to go through the stones into the past (I guess, she likes Outlander, too!).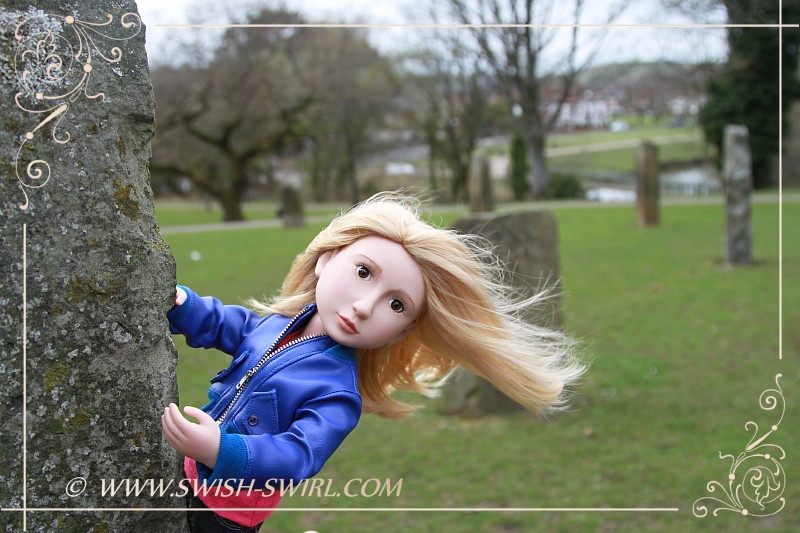 More photos are coming…