And now to my favourite doll brand and my favourite stand at the Toy Fair!! A Girl for All Time!! Their stand was absolutely amazing this year! It occupied the same place as before but has expanded and looked absolutely fabulous!
The historical dolls and outfits were on one side while the modern dolls occupied another.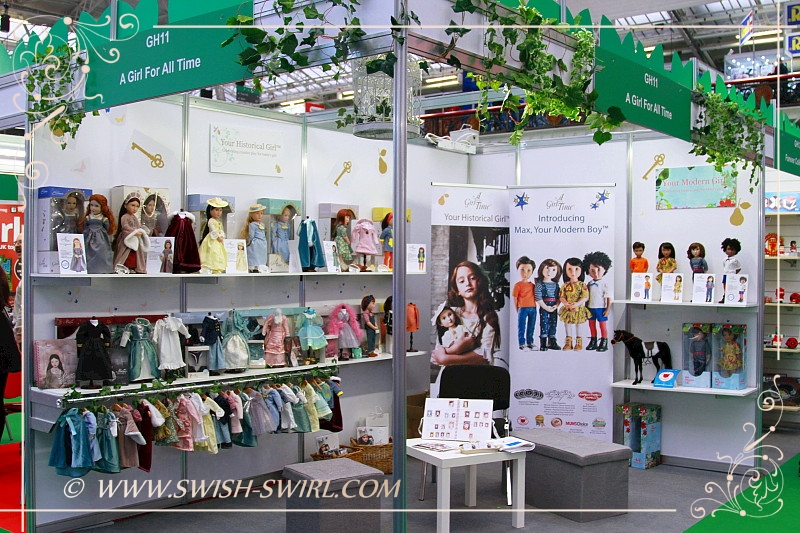 Two new dolls, due to be released around late March – early April this year, are now available for pre-order on the A Girl for All Time website.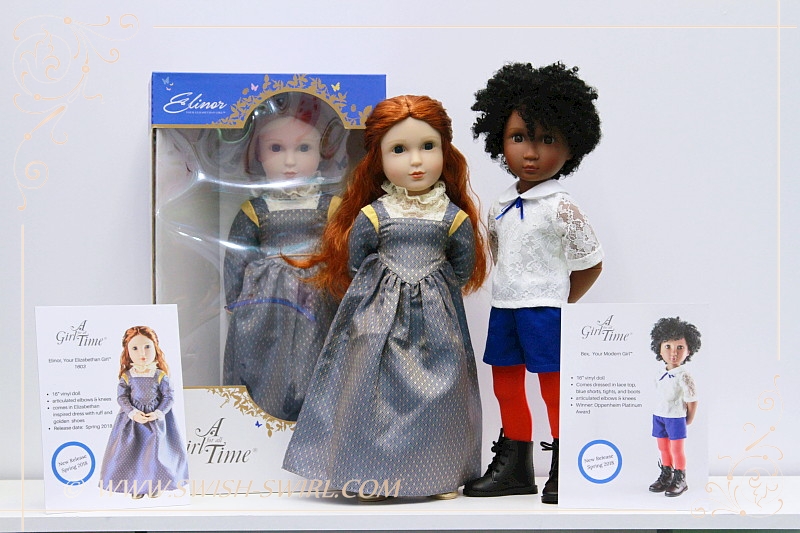 One of them is a historical doll – Elinor, Your Elizabethan Girl. She is a great granddaughter of the first doll – Matilda (the Tudor Girl). Her story will begin in 1603 when she turns 13, so, most likely, she was born around 1590. Elinor has deep blue eyes and gorgeous red wavy hair (made out of 3 different shades of red!).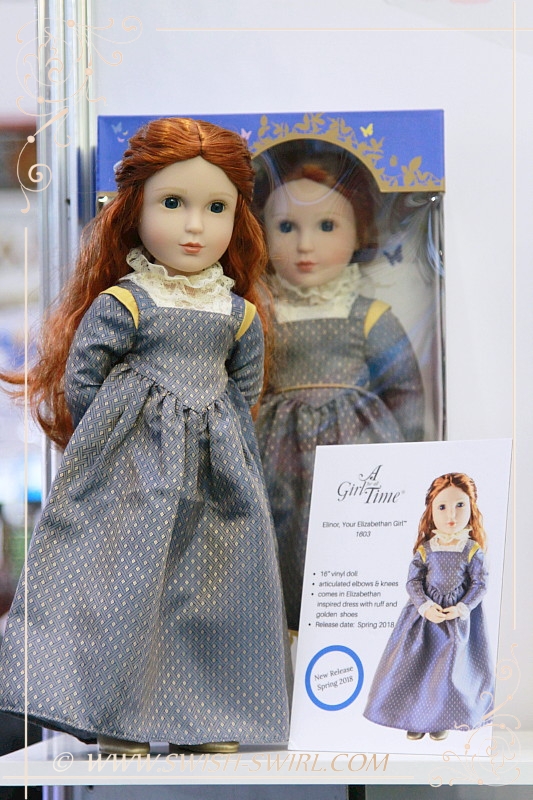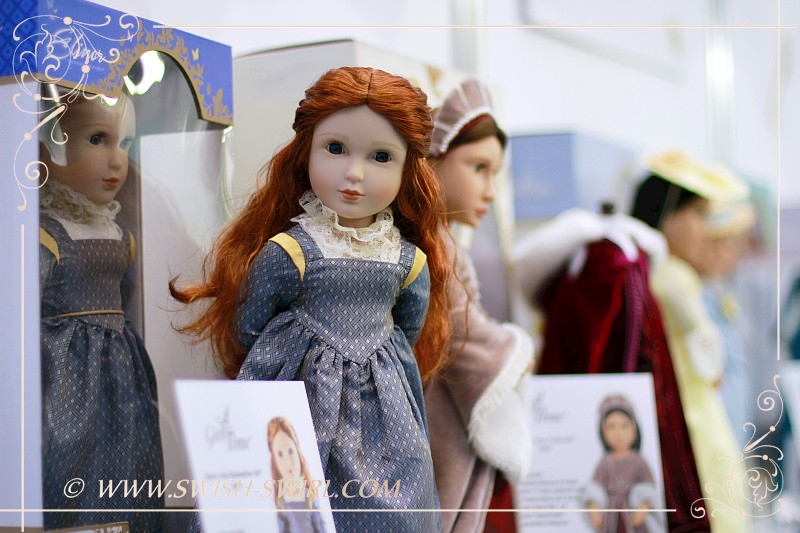 The second doll is a modern girl Bex. She lives in the present time and is a friend of Maya (who is also Matilda's descendant) and Nisha.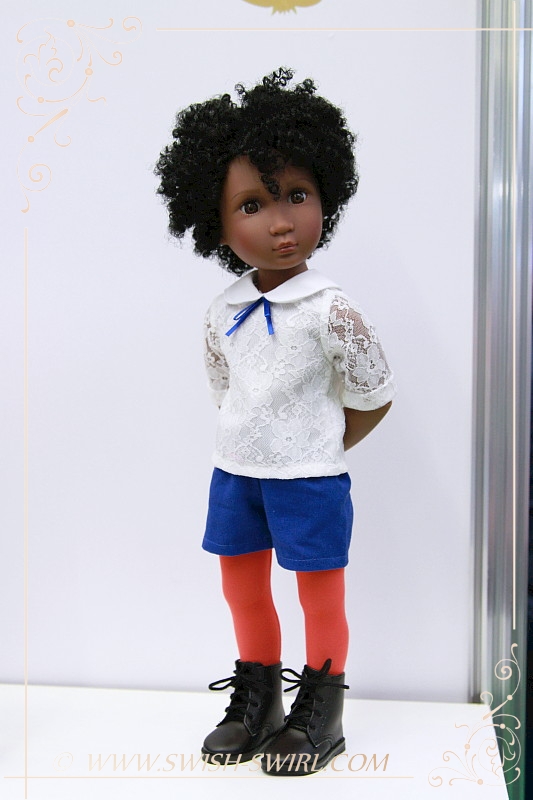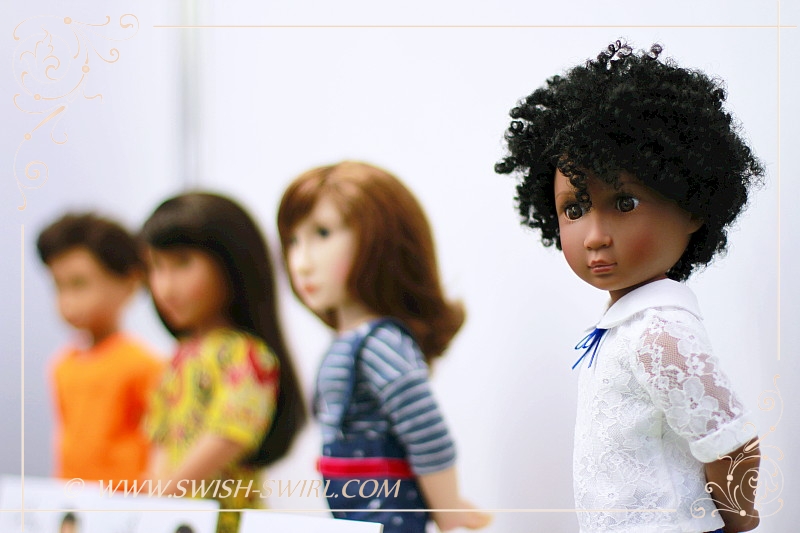 Some of the older girls – Matilda, Lydia and Clementine.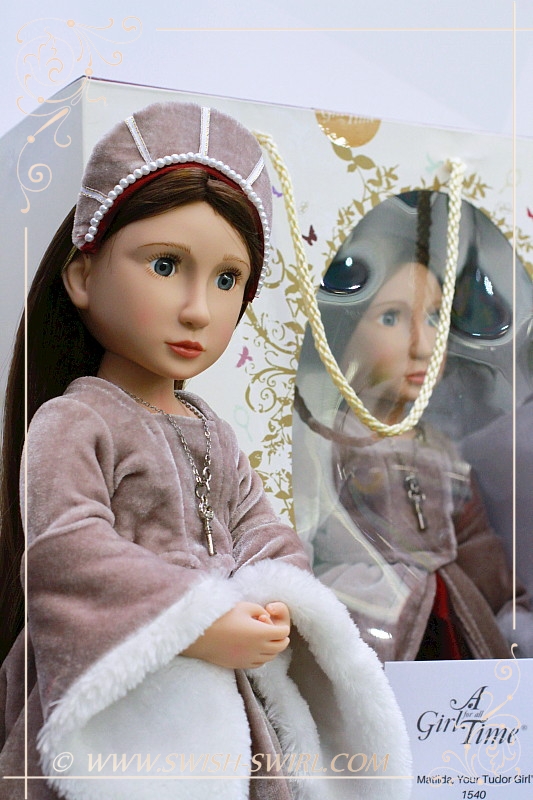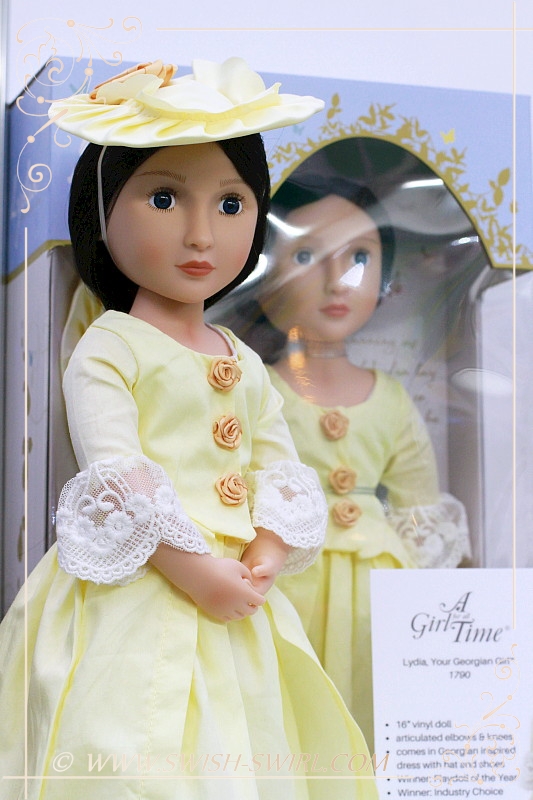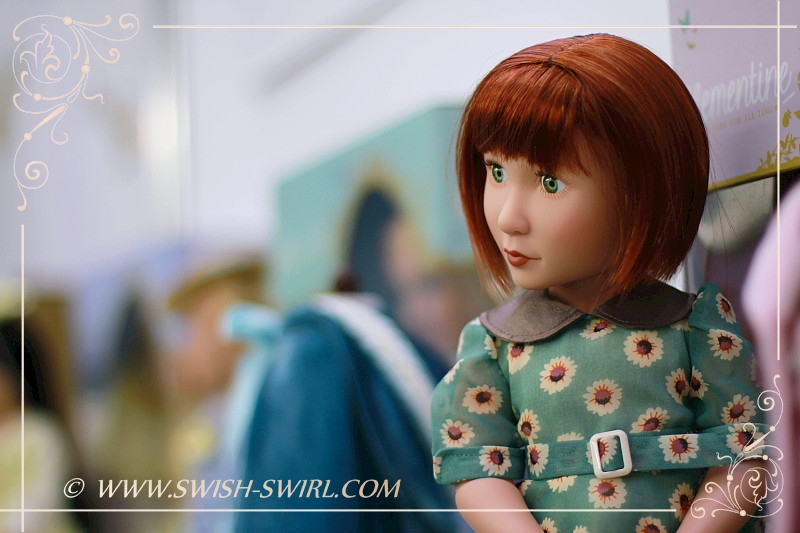 This year all extra A Girl for All Time outfits were displayed on doll forms and looked absolutely stunning!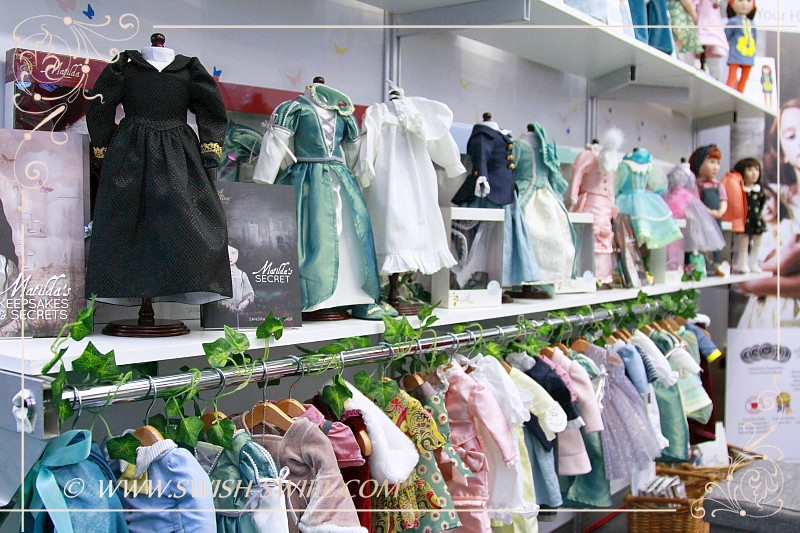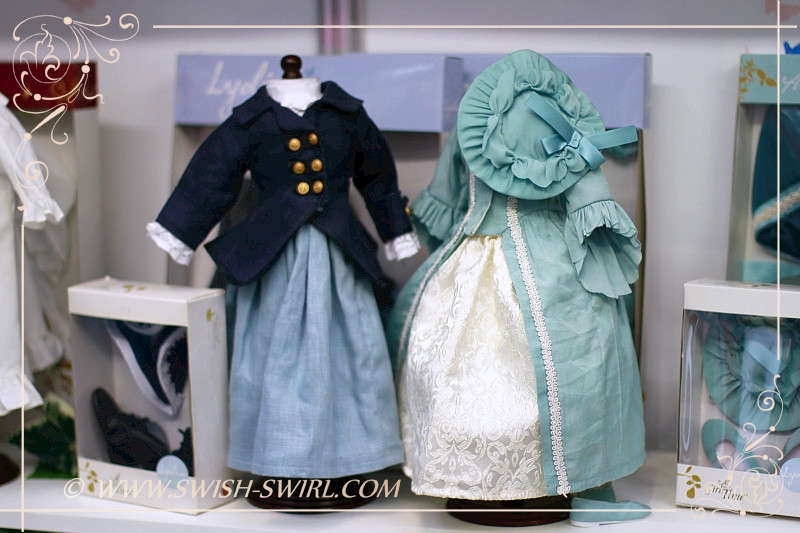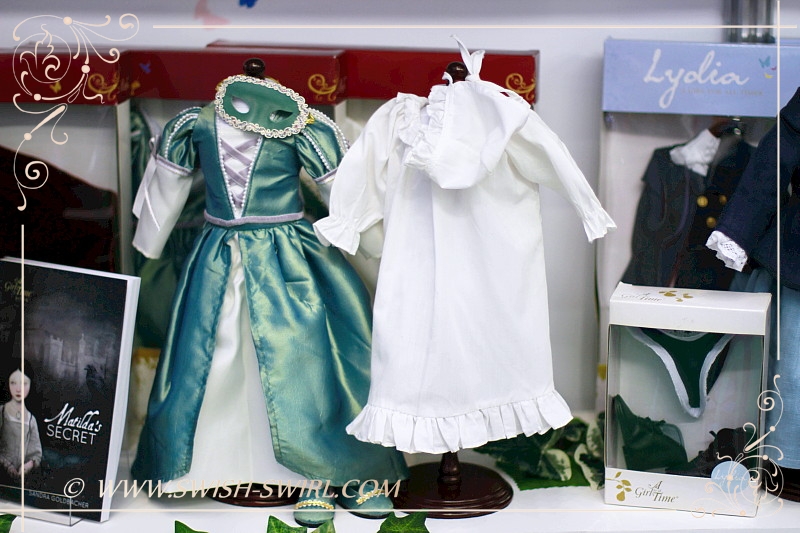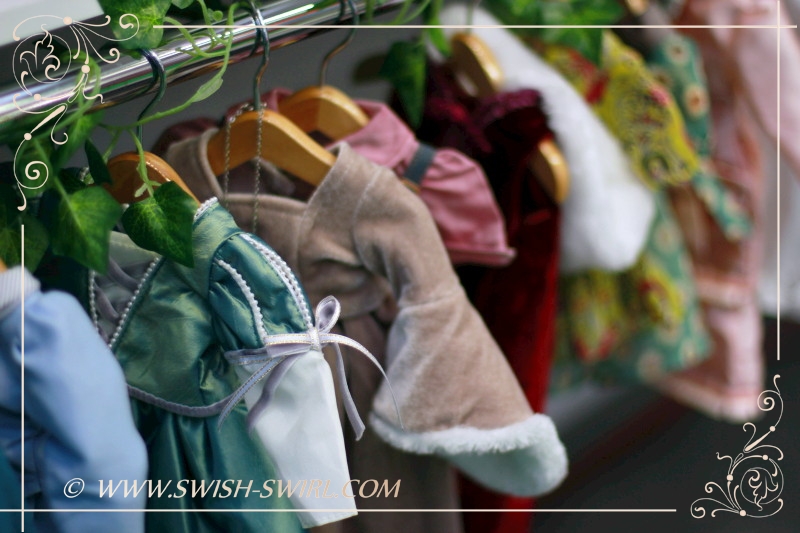 Are you excited about the approaching release of Elinor and Bex? I simply can't wait!