Recently I had fun with my A Girl for All Time dolls. I took one each of the currently available ones, changed them back into their original clothing and took some fun photos!
Left to right: Matilda, Lydia, Amelia, Clementine, Sam, Maya and Nisha.
Matilda's descendants! Well, except for Nisha who is Maya's friend.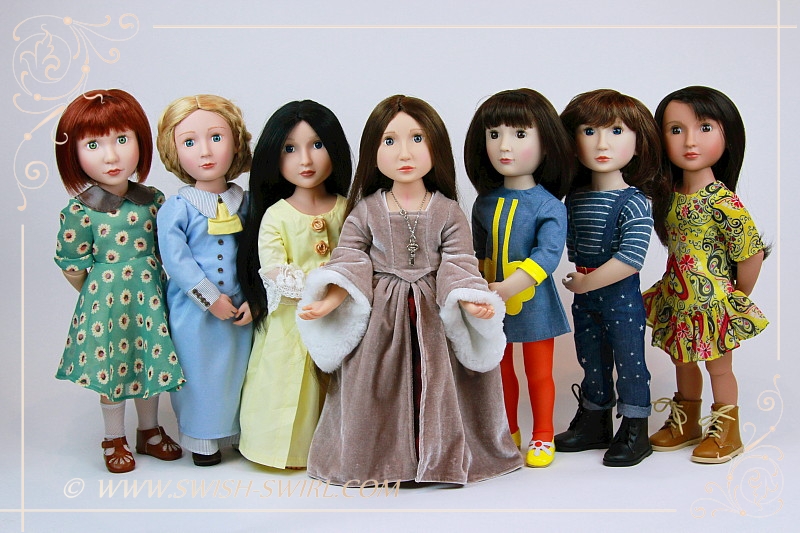 After a while the girls relaxed and started chatting with each other (completely ignoring me).