I bought our Australian Girl doll simply because I was curious. I found her by chance while looking for websites about American Girl dolls. This doll is in many ways similar to AG dolls, but yet is somewhat different. First of all, she is slightly taller – at 50 cm (19.5 inches). Her upper body is vinyl while the lower part of her body is soft cloth, and her waist is wider than that of an American Girl doll. She cannot share clothes with AG dolls. She is poseable and can stand by herself. Her hair is a Kanekalon wig, and her eyes can close. The interesting feature is that the doll can wear flip-flops (because she is an Australian!) – there is a space between her toes to put them on. Flip-flops come with the doll (as a pleasant surprise!) and are attached inside the box. On the whole, they are very pretty dolls. There are only 5 of them at the moment: Belle, Amy, Jasmine, Emily and Matilda (a limited edition of 1000).
And here is our Australian Girl doll Matilda. I called her Nicole.
Matilda in the box.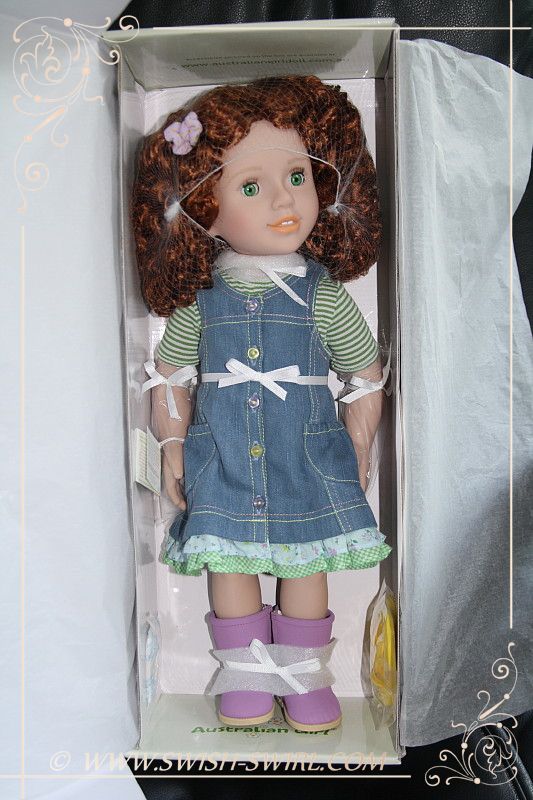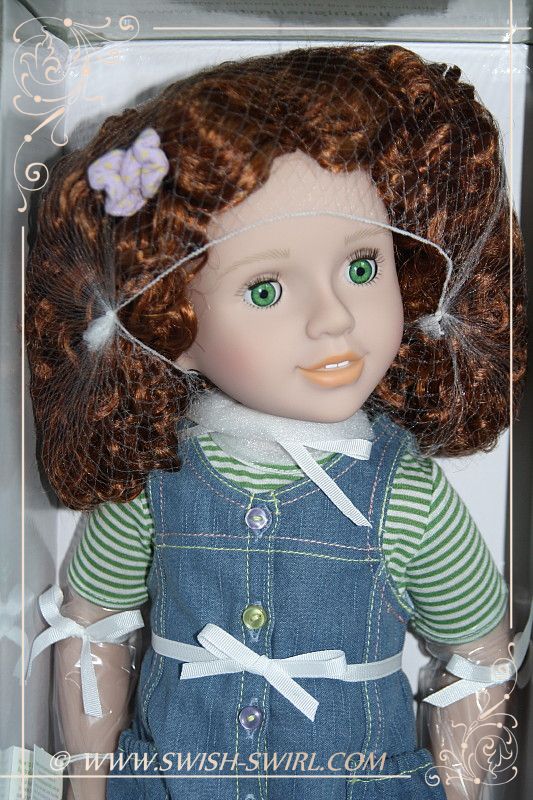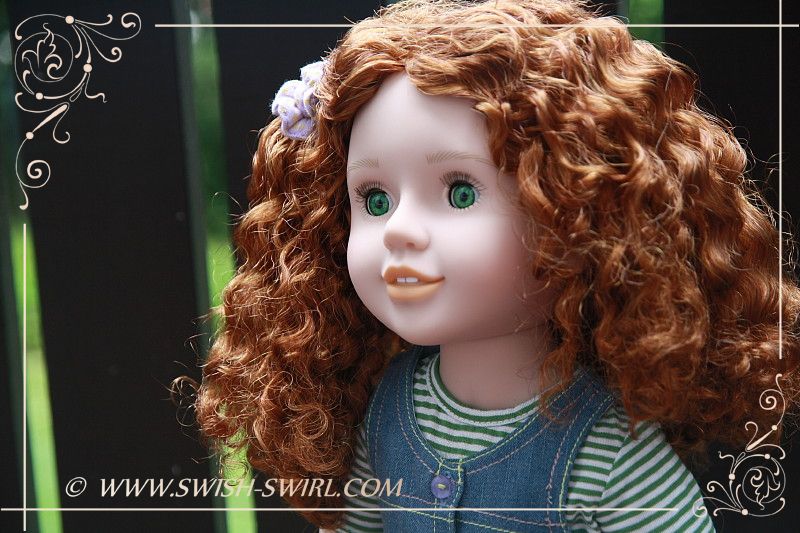 Matilda next to Gotz dol Julia and American Girl Emily.