Once upon a time I used to have my own doll business in Singapore – an online doll shop called Daisy dolls. I closed it down a year ago, on the last day on 2013, mainly because I wanted to create more than I wanted to sell the stuff made by others, though there were other reasons, too. This weekend a Christmas Fair is taking place in our school again, and as a tribute to the fairs I took part in in the 3 years of my business, I would like to share photos of our shop's display from various school fairs. It is interesting to see how our business progressed! And I do feel very nostalgic!
Our first ever Christmas Fair in November 2011. I clearly remember the excitement when people discovered our lovely dolls! We were offering Gotz, American Girl and Kidz'n'Cats dolls (plus Carpatina dolls which didn't make it to the fair).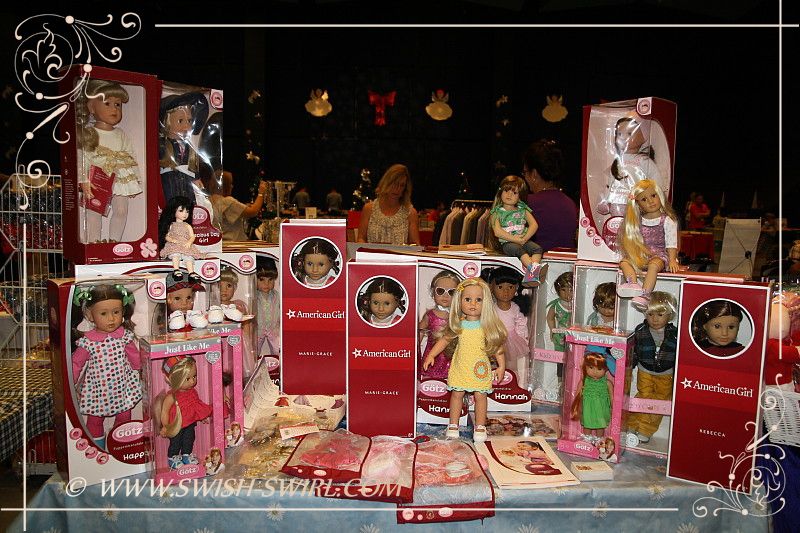 The next fair was in June 2012 – The Diamond Jubilee Summer Fete. This photo was taken the day before the Fair when I'd just finished setting up the table. The doll models would arrive the next day.
The Diamond Jubilee Summer Fete 2012.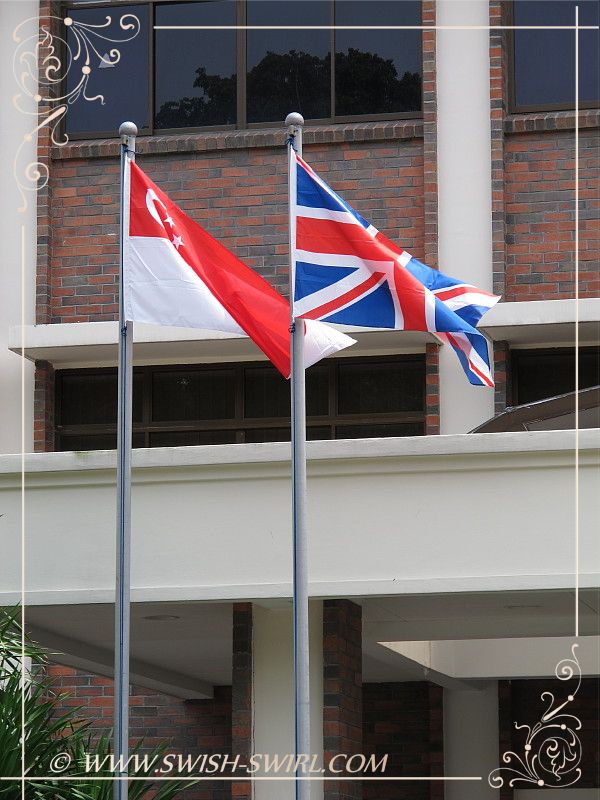 At this fair we introduced doll-sized school uniforms made from real uniform fabrics which were a tremendous success and also our own brand of doll clothes (made primarily by my friends)!
Christmas Fair in November 2012. All ready for the Fair opening the next day!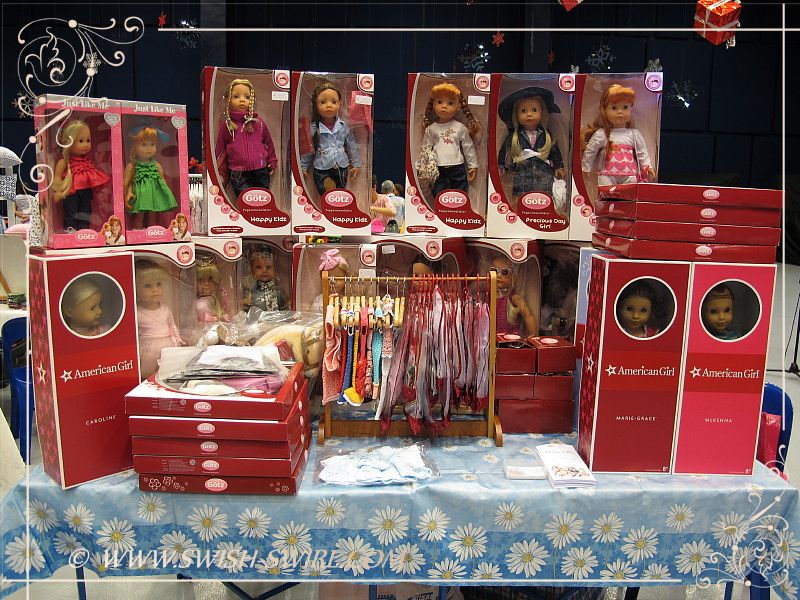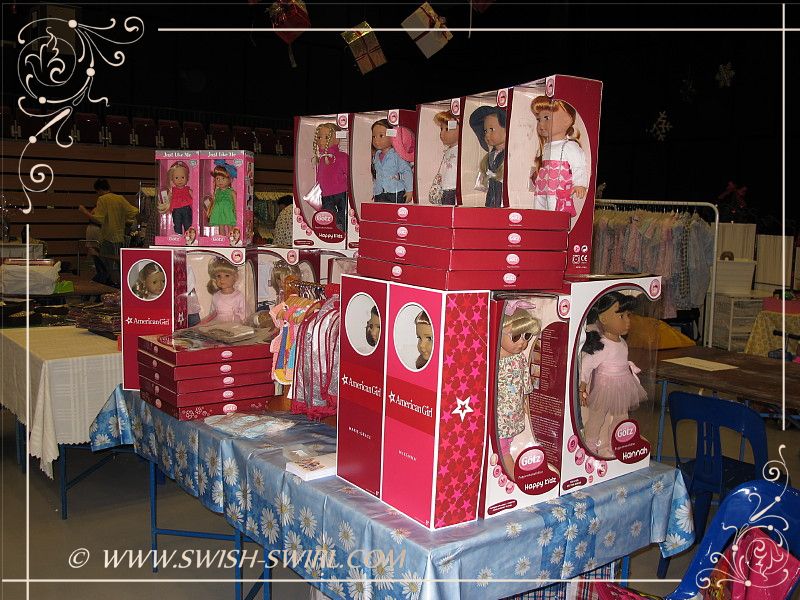 At the beginning of the fair. Later I didn't have time to take any pictures!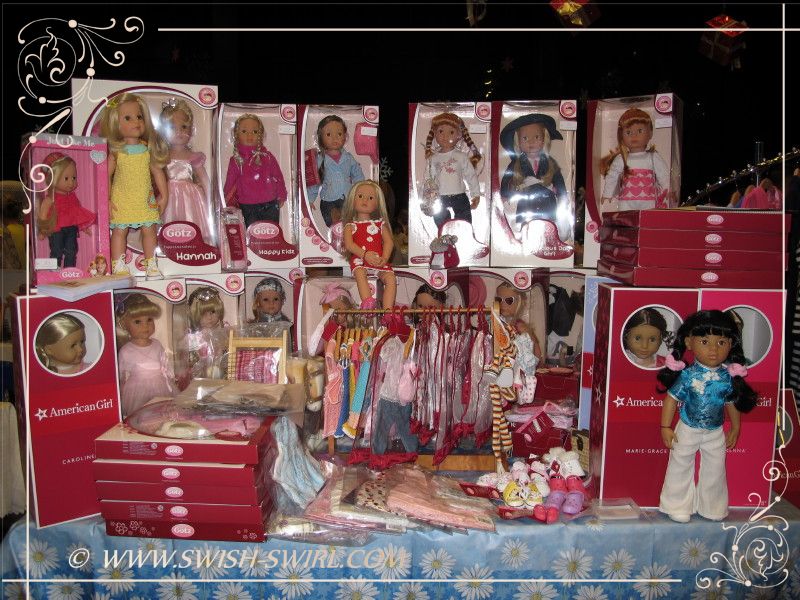 Doll clothes by our own brand Daisy Dolls.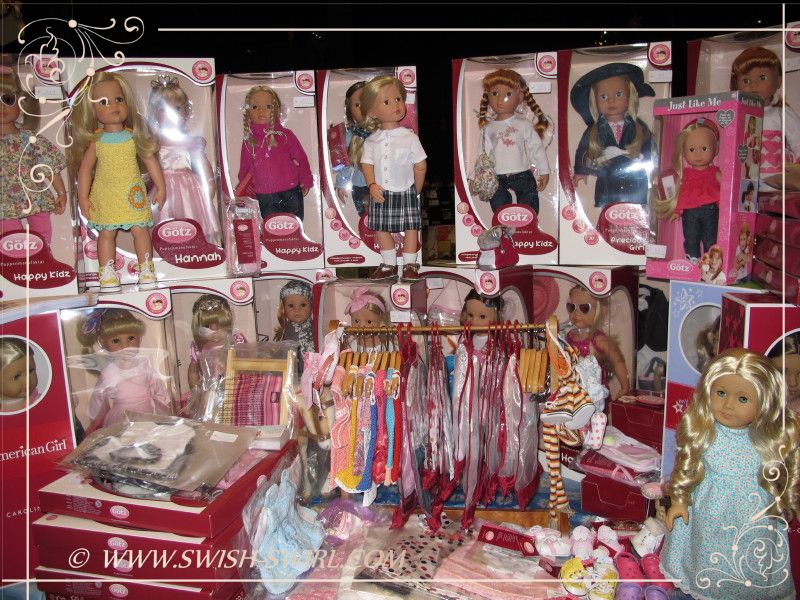 Our models!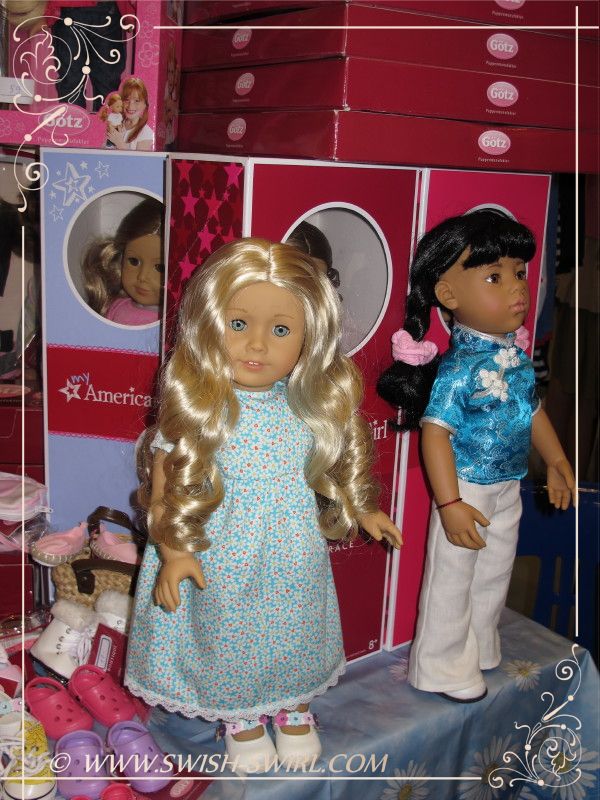 This dress that I had crocheted for my Gotz doll was very popular and I got a few requests to sell it, but I didn't.
The TTS Junior school uniform, Gotz doll size.
Summer Fete in May 2013. The day before the opening.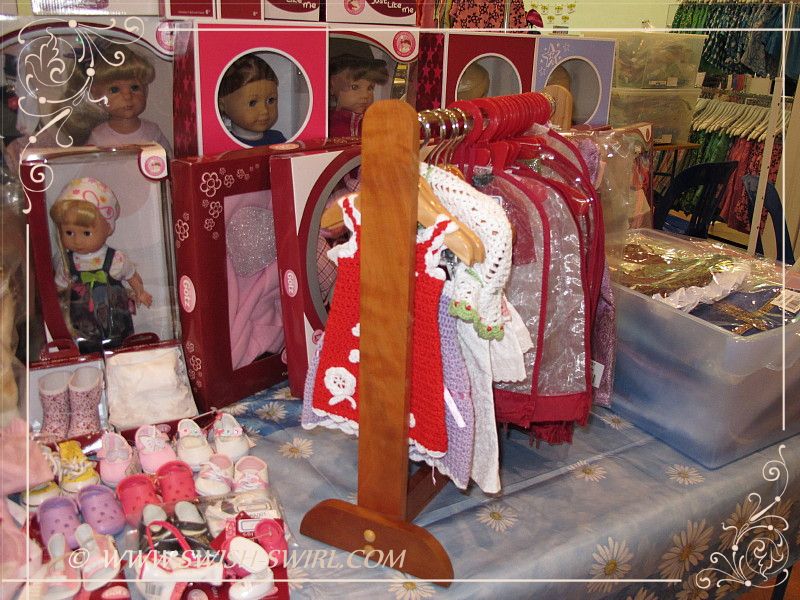 The next day.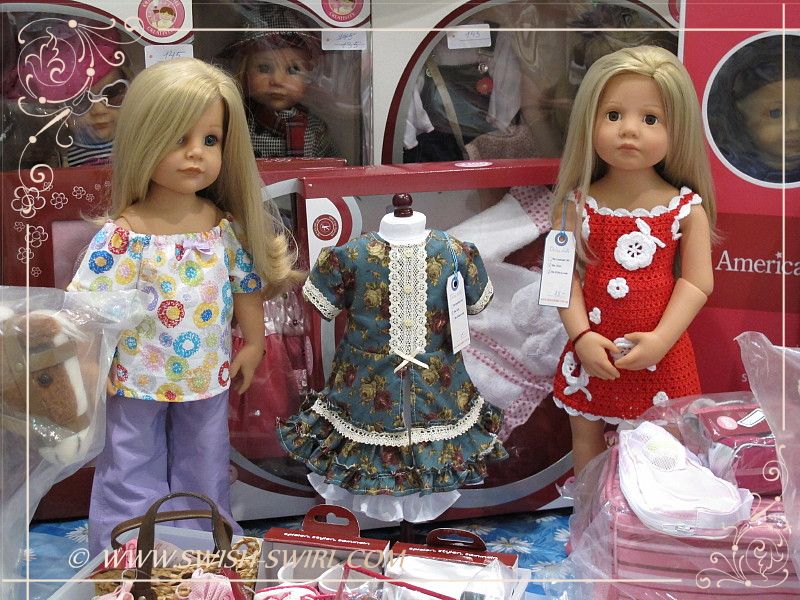 And our last fair – Christmas Fair in November 2013. I knew we would be closing down by the end of the year so we had a sale for all items.
American Girl doll Saige was modelling outfits by Carpatina.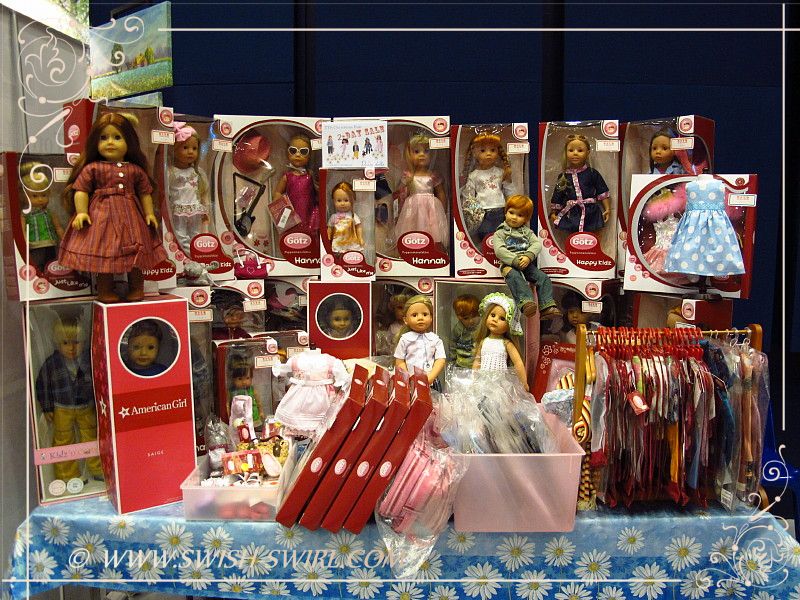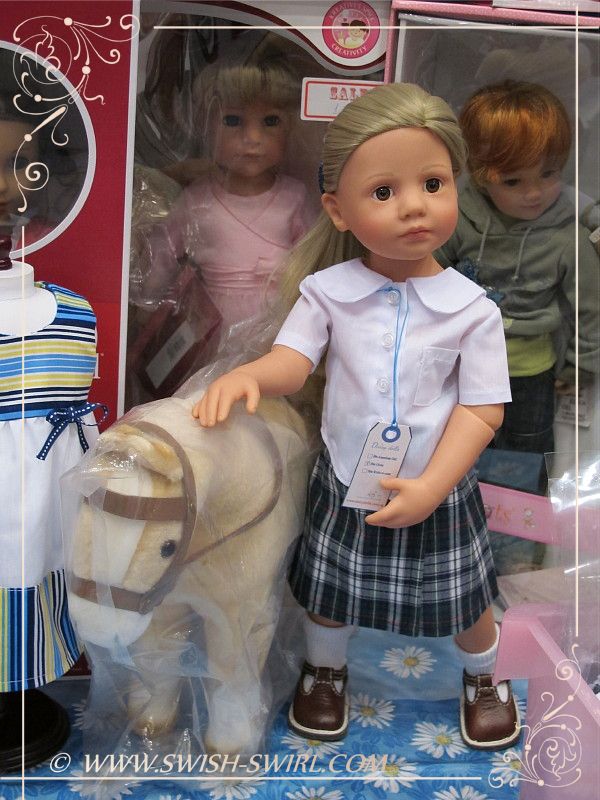 And the best thing at that fair – absolutely delicious and beautiful mince pies!!!