Today I am going to have another photo session, so a quick post first. Did you know that we have not one, not even two, but THREE A Girl for All Time dolls Lydia? Lydia is just so adorable that each one of my daughters really wanted one so here they are.
My daughters' Lydias wearing original 18th century outfits by A Girl for All Time (designed by Thimbles and Acorns). The one in the riding outfit is my eldest daughters' doll that she got from Father Christmas and the one on the right is my youngest daughter's doll which she received for her recent birthday.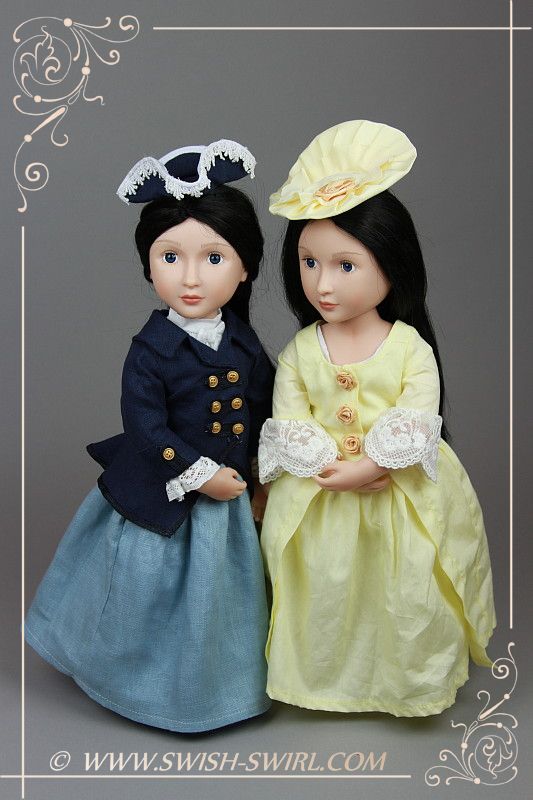 My Lydia is still dressed in the modern outfit I made for her for her trip to Hong Kong in December. Isn't it amazing how different all 3 dolls are? I am considering renaming at least mine for the sake of easier identification. I am choosing between Claire and Caitriona. Which one should I choose?
UPDATE 02 March 2015. I have decided on the names of these girls! So, they are (left to right): Caitriona, Claire and Lydia. That means that my Lydia has become Caitriona.