I did not intend to buy both of these girls. I just wanted one of them – the brown-eyed beauty, but, I guess, it was my destiny to have both. For I ordered Charlotte but the doll I received turned out to be Catherine. It was clearly an unfortunate mistake (it was very confusing when the company decided to name dolls – I still have trouble remembering who is who! – but the names were not marked on their shippers.). I was very upset, because I am not a big fan of blue eyes in Bonnie & Pearl dolls. I contacted the shop immediately and they were amazing at sending me the correct doll at once! However, instead of sending Catherine back to the UK, I managed to buy her at a reduced rate which I guess made both parties happy. And so I've got both dolls.
Catherine is the doll with blue eyes and Charlotte has brown eyes. I just love the chocolate velvet of Bonnie & Pearl brown eyes! As you can see, these dolls look quite different. It also took me a long time to come up with their names, but I think, that is also settled now.
Gabriella (Charlotte) and Erin (Catherine) together.
Erin (Catherine)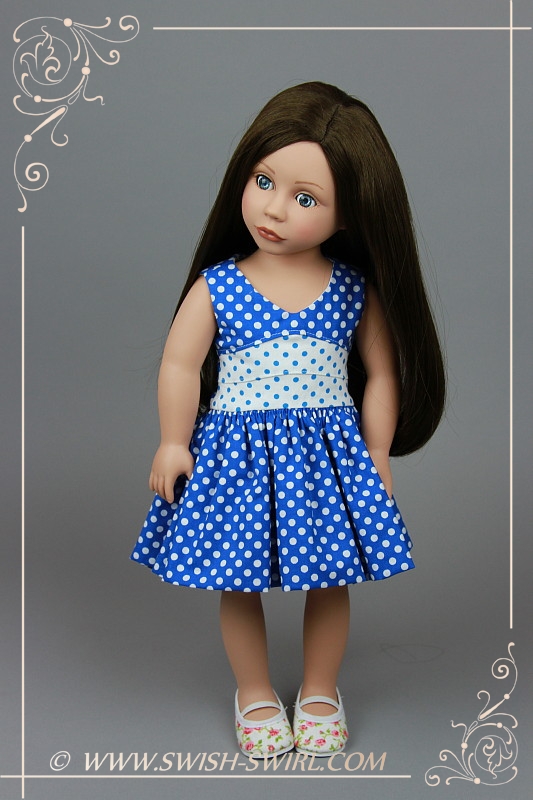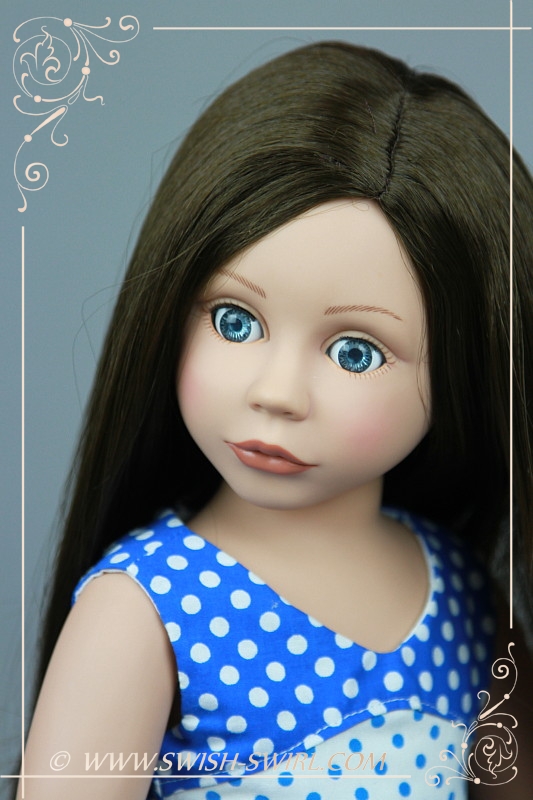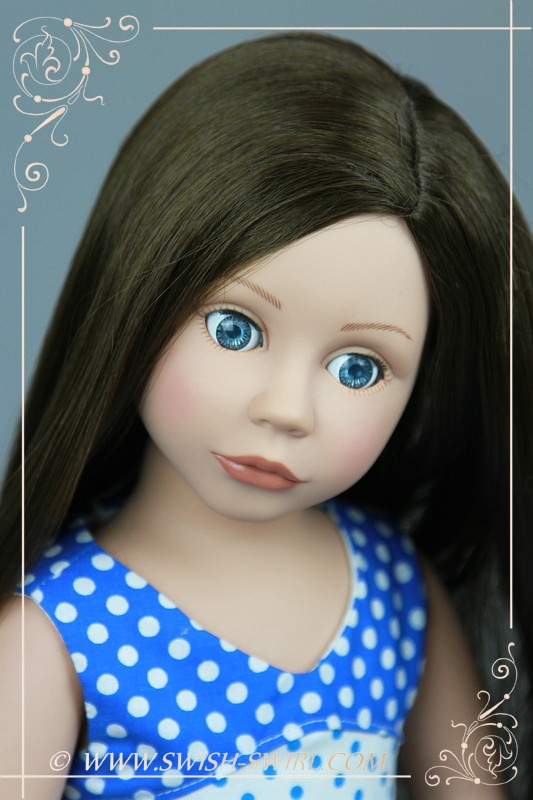 Gabriella (Charlotte)