I received this Kidz'n'Cats doll a couple of months ago though I was too busy to even take photos of her then. She is Julika from the 2015 collection. Even though I didn't want anymore Kidz dolls, I couldn't resist adding a girl with a new face to my collection. I think, this mold is very pretty as is Julika. Her outfit has multiple layers. Even though it's not to my taste (I have already sold this outfit!), I do admit that lots of work has gone into it.
I named this girl Jennifer. And believe me, she looks stunning in blue (as I will show you soon!)!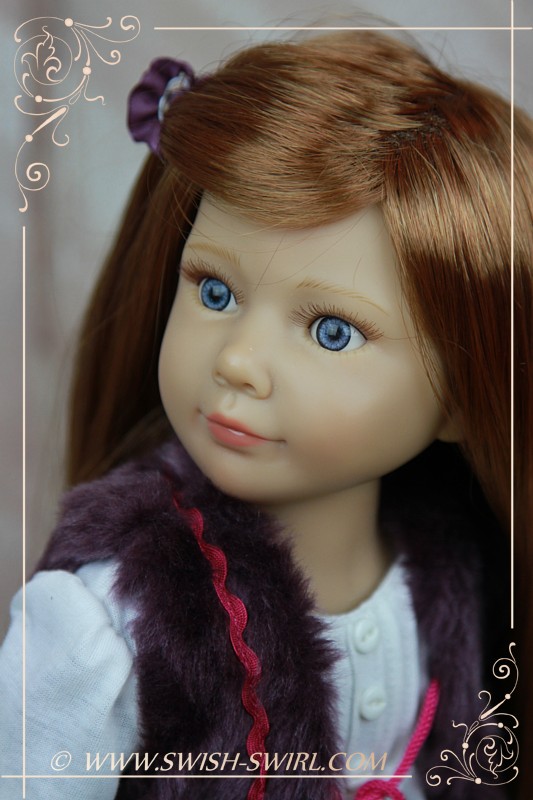 An extra picture of the back of Julika's outfit. As you can see, there is no dreaded velcro in this outfit, only zippers!
More photos are below: