Hello!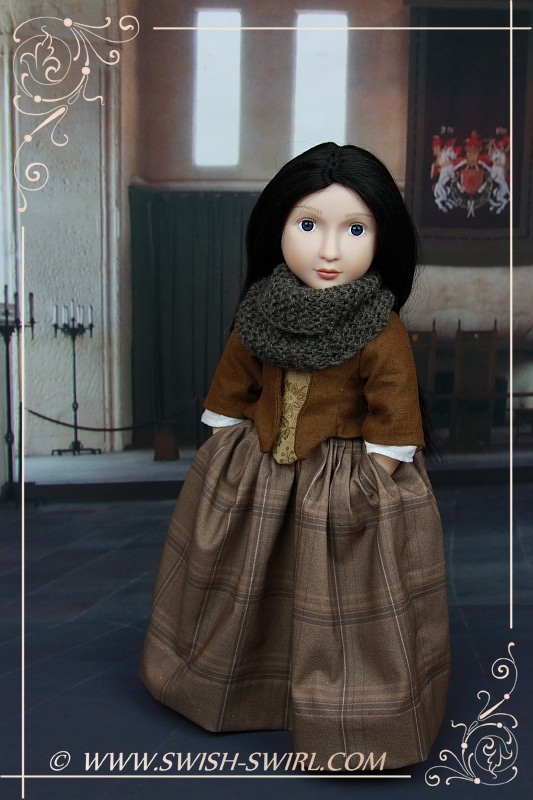 My name is Olga but I have used name Gwendolen as my nickname on the Internet for so long that it has become very natural for me, so I used it in this blog for the first couple of years, switching to Olga after that.
It is very easy to guess that this blog is all about dolls: dolls themselves, doll fashion, dolls' life. Also, in this blog I often talk about the history of fashion in general.
My extensive collection includes A Girl for All Time, American Girl, Carpatina, Sasha, Goetz, Kidz'n'Cats, Australian Girl, Maru and Friends, Tonner dolls, and lots of BJD dolls. I don't collect Barbie dolls even though I have a couple of them in my collection. My interest in BJD dolls is rather limited to the realistic looking dolls that I like myself. I am a huge fan of Iplehouse and Bo Bergemann dolls, and I also like some isolated dolls by other companies (particularly SD-sized ones).
I love making clothes for my dolls: sewing, crocheting, knitting, cross-stitching, embroidery, beading – you name it! And I love sharing my creations.
I prefer historical and elegant contemporary outfits, so that's what I specialize in. Also, I love realistic looking doll clothes, so I always strive to achieve that realistic and authentic look for my creations. That means that for historical outfits I would try to make them historically accurate and not to simplify them whenever possible, and for contemporary ones I would always look for fabric with small prints, thin yarns, tiny buttons and would use thin knitting needles and crochet hooks.
One of my main hobbies is photography and I love taking pictures of my dolls, so there are lots of those on the pages of this blog. I hope you will like it here.
Recently I have started customizing my dolls into my favourite characters of various TV series – Outlander, Poldark, Versailles, Doctor Who, Merlin, Jane Eyre, North and South, to name just a few. I have been taking those dolls to their respective filming locations and taking lots of photographs. All of these are also in this blog.
I love comments, so please feel free to leave them. That will show me that my efforts are appreciated.
I speak English, Russian and Spanish, understand Polish and also a tiny little bit of French and Italian.
Enjoy the blog!!
You can also find me on various doll forums:
Den of Angels – Daisydolls
BJD-Club.ru – Gwendolen
Dollplanet.ru – Gwendolen
Resincafe forum – Gwendolen
American Girl Playthings forum – Swish&Swirl
Ravelry.com – SwishAndSwirl
Flickr – http://www.flickr.com/photos/daisydolls/
My Pinterest – http://www.pinterest.com/swishandswirl/
My Instagram – https://instagram.com/swishswirl/
My Etsy shop – https://www.etsy.com/shop/SwishAndSwirl
Facebook – https://www.facebook.com/SwishAndSwirl