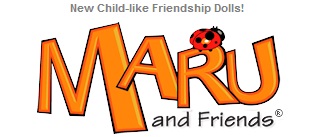 I liked these dolls at first sight – the moment I saw their gorgeous faces a few years ago. But it took me more than 2 years before I decided to give in and get one of them for myself! She is Savannah, a Maru and Friends doll. These dolls are becoming more and more popular and it is not surprising. I will explain to you why!
These dolls are a creation of Maritza Gutierrez and her husband. The line was started in 2008. The main doll is called Maru, and her story is based on a story of Maritza herself: as a little girl she arrived in New York from Cuba and found the city very scary without the knowledge of English and without any friends…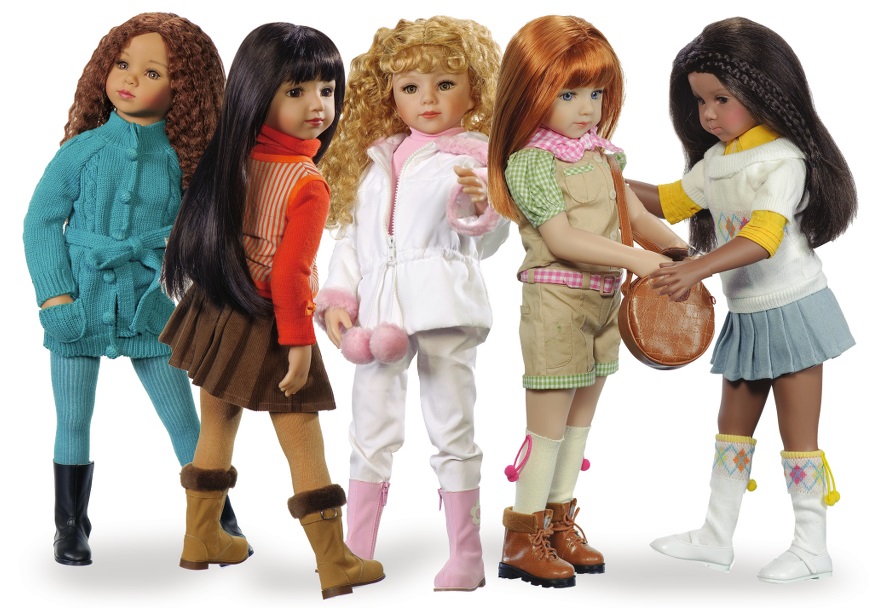 There are five dolls in the line (left to right on the official photo above): Tanya (African‑American), Maru (Latina), Jamie (American), Savannah (American) and Raven (African‑American). Dolls' faces were created by the famous artist Dianna Effner. I have loved her Little Darling dolls for many years and have one in my collection. While Little Darling dolls are only 13 inches / 32.5 cm tall,  Maru and her friends are 20-21 inches / 52 cm tall. These dolls are made of high quality vinyl which has a feel and look of porcelain. Their hair is a high quality wig.
Despite not having extra joints in elbows and knees, Savannah poses really well and can hold quite natural positions – I am truly impressed!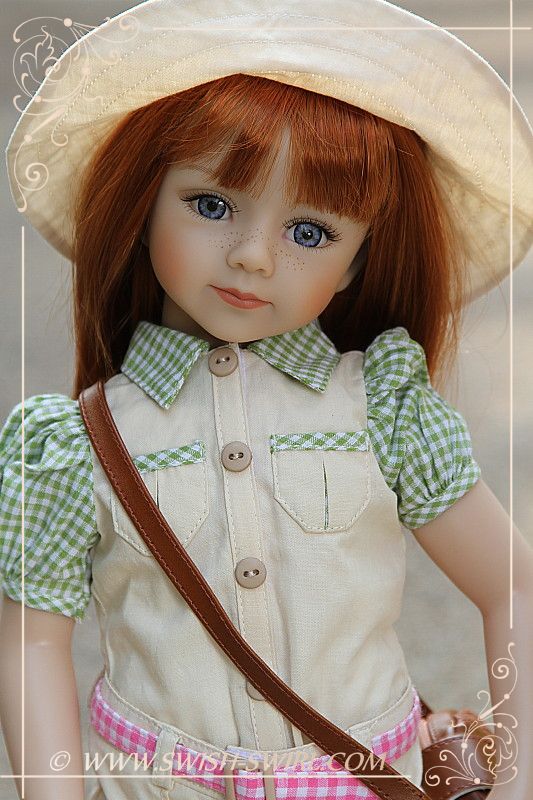 All dolls come dressed in exquisite outfits. The only problem is the fact they they have velcro for fastening (and I do not like velcro!). Savannah comes in a camping outfit (blouse and shorts) and hiking boots and has a matching hat and a faux leather bag. I particularly like her knee socks with pink pom-poms!
The outfit has multiple layers. There are a gorgeous vest and panties underneath.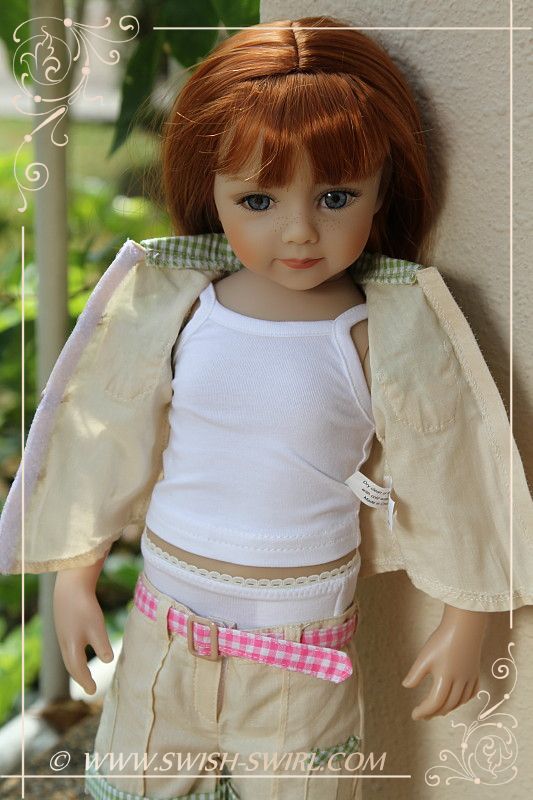 And her boots are so gorgeous I wouldn't mind having a real sized version of them for myself!!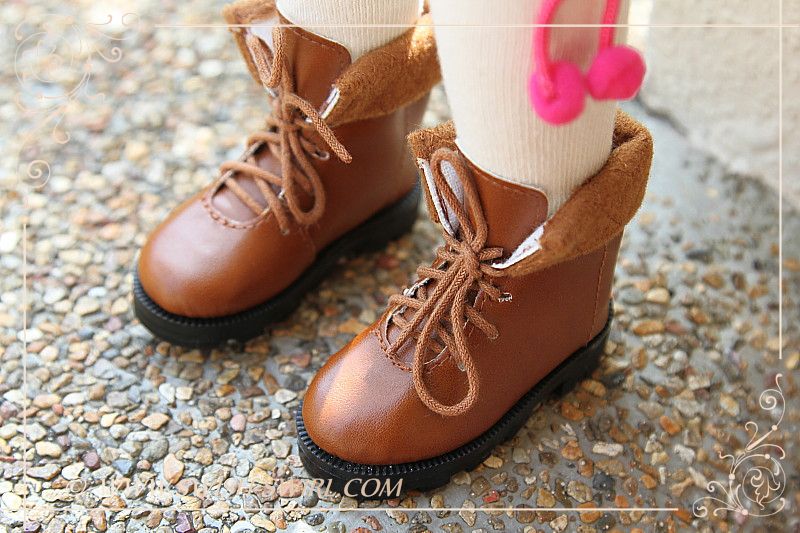 And that's how Savannah compares with some other dolls (left to right: American Girl doll Felicity, Maru and Friends doll Savannah, Gotz doll Hannah and Kidz'n'Cats doll Grace).
A small bonus (Happy belated Lunar New Year! Gong Xi Fa Cai!)…