This doll was one of the three dolls I was desperate to find. Professor Severus Snape, 2008, LE1500, 19″ tall.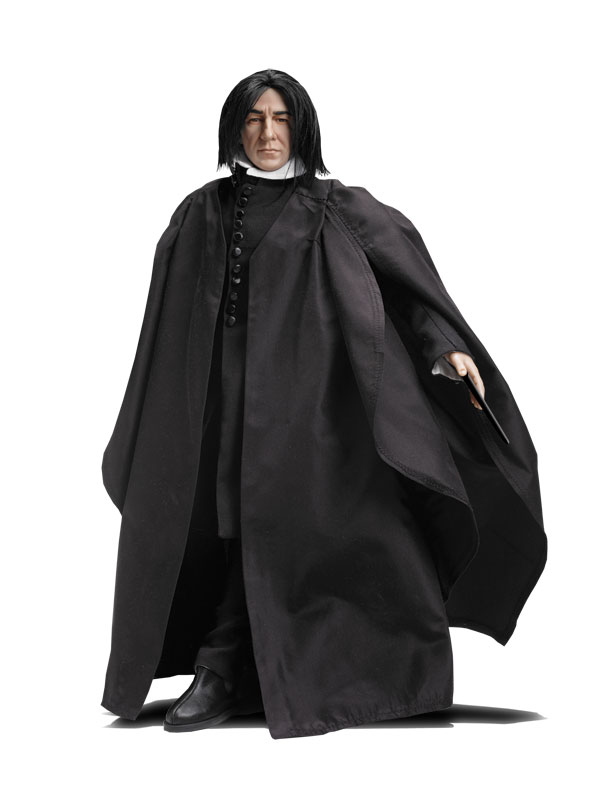 He was and is a very sought after doll, due to the popularity of this character, Harry Potter films and especially Alan Rickman himself. I love Severus Snape because he was played by Alan Rickman, an actor I had been admiring long before the first Harry Potter film came out. I missed and lost a few Snape dolls on Ebay before I finally managed to win this one (my computer crashed 5 minutes before the end of the auction, but I was lucky to have been able to restart it on time!). He arrived from the UK, nude and with a crack in his right arm. I didn't care for either: the crack was easily fixed with a few drops of Super-glue and the outfit… Well, I had other plans for it anyway…
For MY Severus has nothing to do with Harry Potter. His full name is Severus Lang Harald, King of Northern Lands. Or, in short, His Royal Majesty Severus the First. He lives in the 15th century. He has a beautiful wife whom he loves dearly. Her name is, of course, Lily (or Her Majesty Queen Liliana Bianca, which would be more appropriate). And they have 4 children: Richard, Maria, and twins Beatrice and Clarice…
But today is Severus's day! He finally got his full royal outfit. It took me too long to make it (about 6 months!!), but at last it's done. And here it is.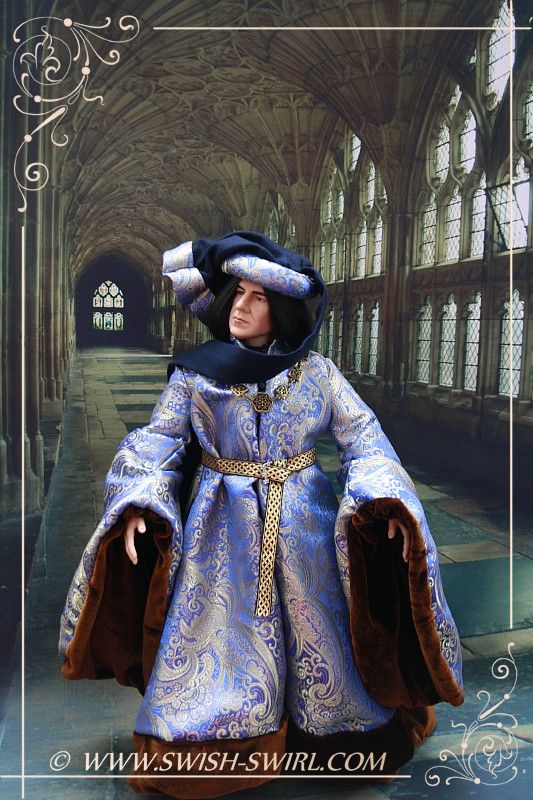 It is a period outfit from around 1420. It consists of a doublet and hosen, a houppelande, a head dress, leather shoes with pointed toes, a belt and a chain of office. I decided not to make his undershirt for the moment as it is not visible anyway, and also it wouldn't comfortably fit into the doublet's narrow sleeves without adding extra bulk.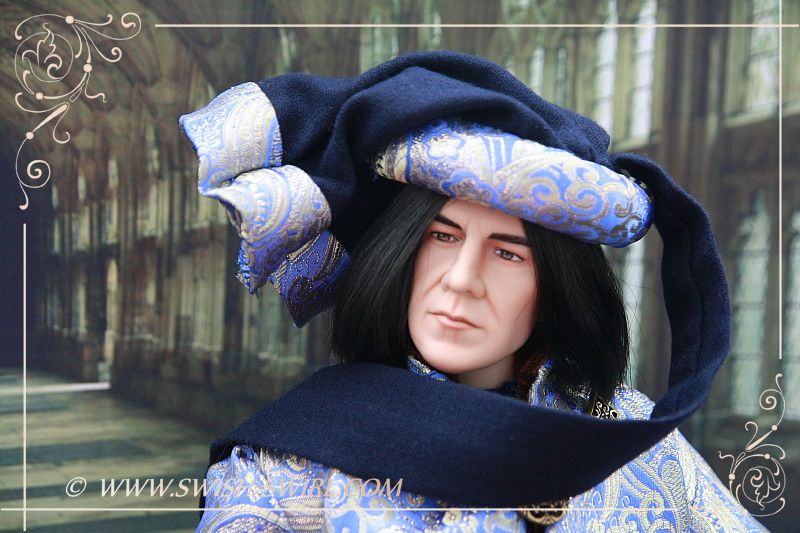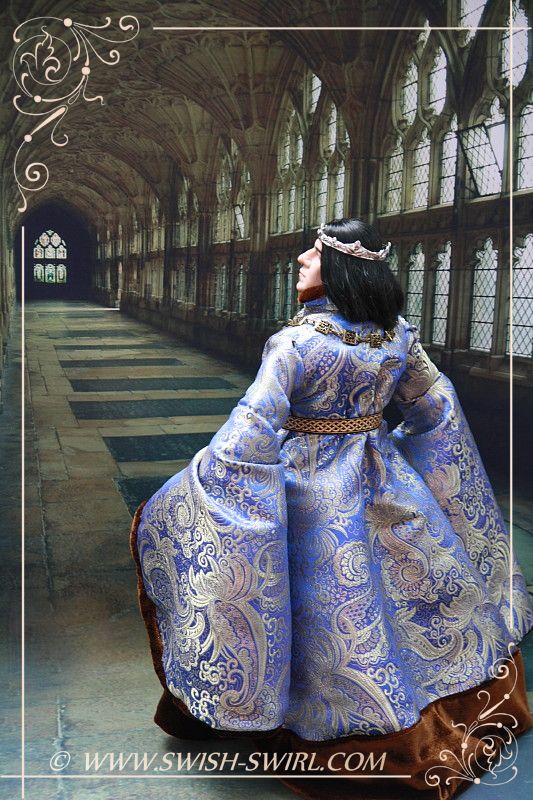 All items were made using original patterns from the Middle Ages. The doublet and the hosen are made of 100% woolen fabric, the houppelande is made of a heavy brocade fabric and fully lined with brown velvet (it is supposed to be fur in this scale). The pointed shoes are made of leather and are closed at the inner side with laces. The doublet has 24 non-functional buttons and 7 snaps on the front and 10 buttons and 3 snaps on each sleeve.
Enjoy the photos – there are a lot of them!