It's a long time since I finished this outfit. I guess, it's time to show it in detail!
It all started with a jumper which I asked my mum to knit for my Gotz doll Sergio (whose name is Mark Darcy in my house). And I made the shirt and the trousers later. My mum and I also made an almost identical set as a custom order – for another Sergio (the only difference is a different colour of the jumper).
So, here are the photos! Doesn't Mark look gorgeous!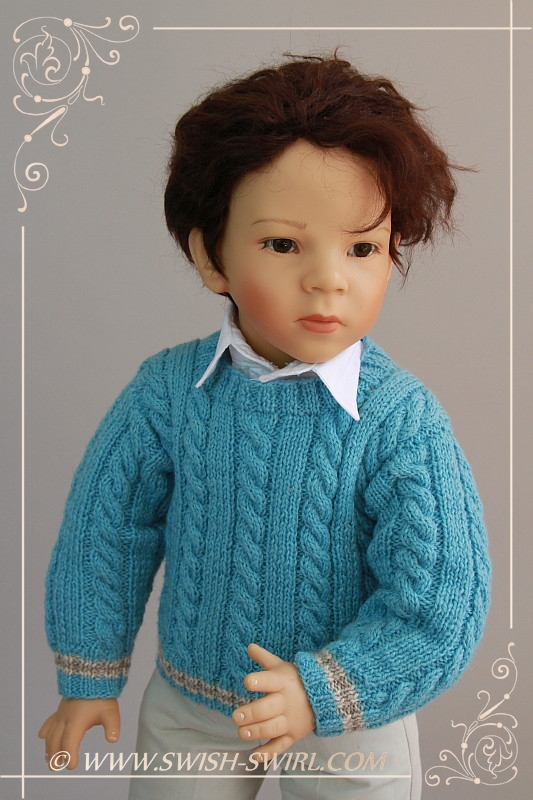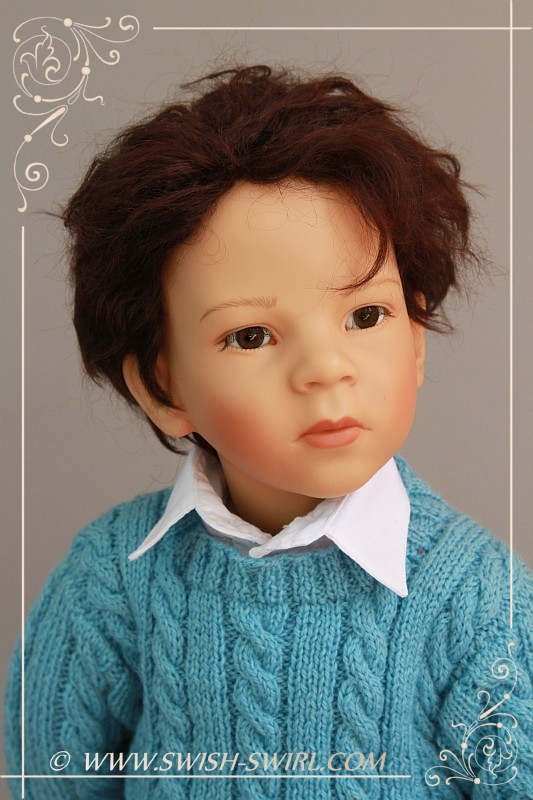 And the shirt and trousers on their own.