And so, the news we've all been waiting for!!! At the recent Toy Fair in London A Girl for All Time revealed not one, not two, but THREE new dolls. And here are the first photographs of the prototypes of the new girls!! Some of these have already been shown ahead of this post in Doll Diaries and Living a Doll's Life. Are you ready?
So, the first doll is another historical girl – she has been anxiously anticipated and will surely cause a lot of excitement! Her name is Elinor and she is an Elizabethan Girl. She is Matilda's great granddaughter if I have counted correctly. We will meet her at the court of Elizabeth I in her last days as queen, about 1603. It's dangerous times for England and for those at court, and Elinor will be no exception!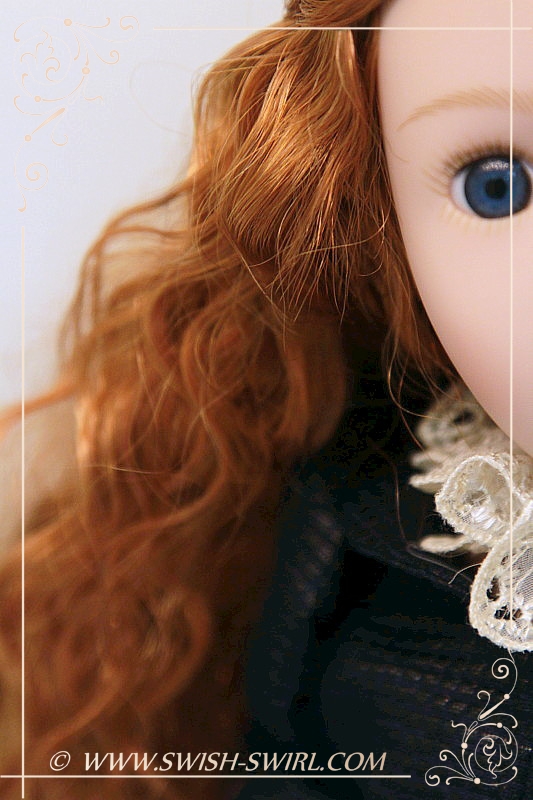 This doll is a prototype but it's very very close to what will be released – there will be some changes but overall Elinor will be very similar to this.
Elinor should have 2 other costumes released with her at the same time (in about September-October 2016).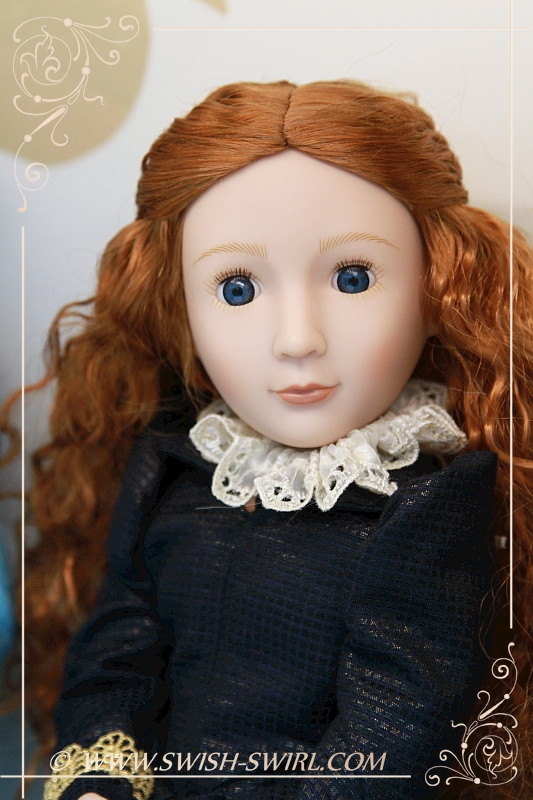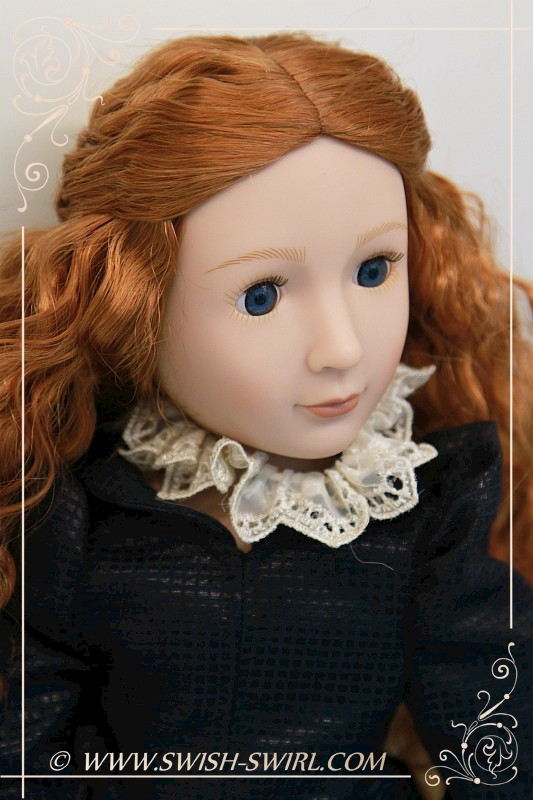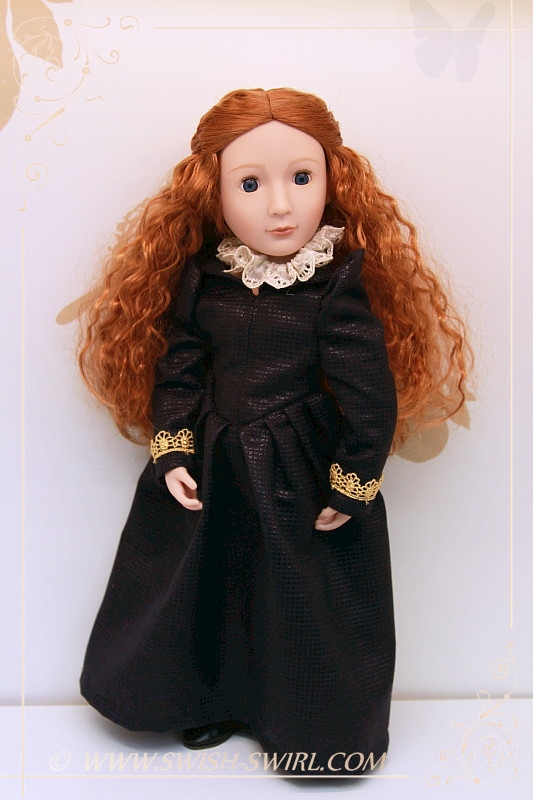 And who, do you think, this is?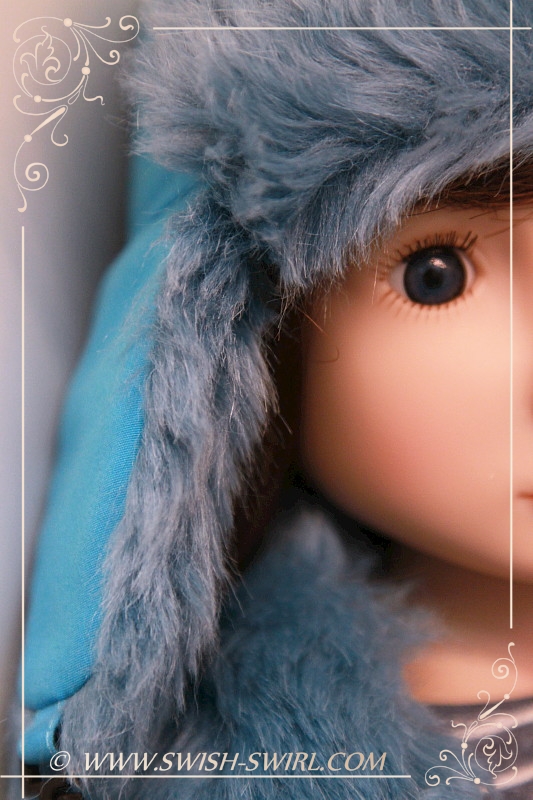 Well, the things are getting even more exciting! For, A Girl for All Time is introducing a new line called Your Modern Girl ™!!
The line starts with Maya. She is a modern day, 2016, Marchmont Girl and she and her friends will all make up the new contemporary range that AGAT is designing.
Maya is Matilda's great-great-great… well, too many 'greats' to count… granddaughter and has inherited all of her fearless spirit. She is a totally Modern Girl: she loves skateboarding, playing soccer and singing. But the Marchmont legacy still weighs on the girls of the Marchmont family and Maya is no exception…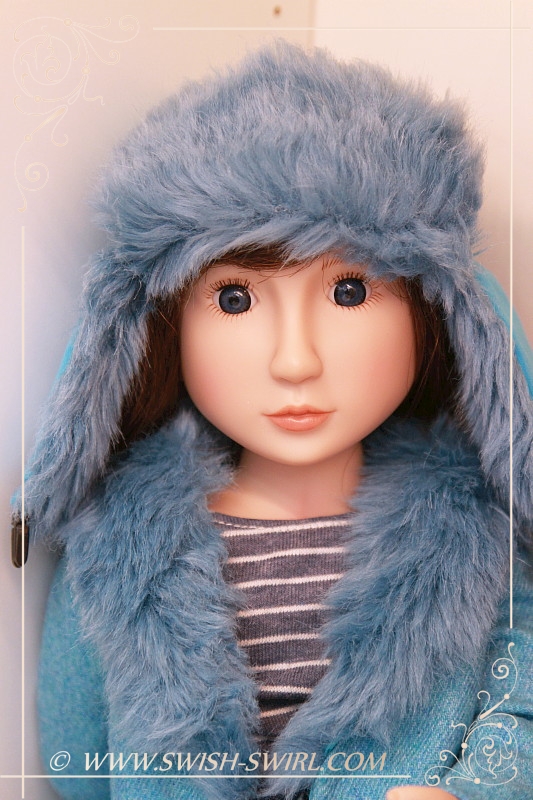 And who is Maya talking to?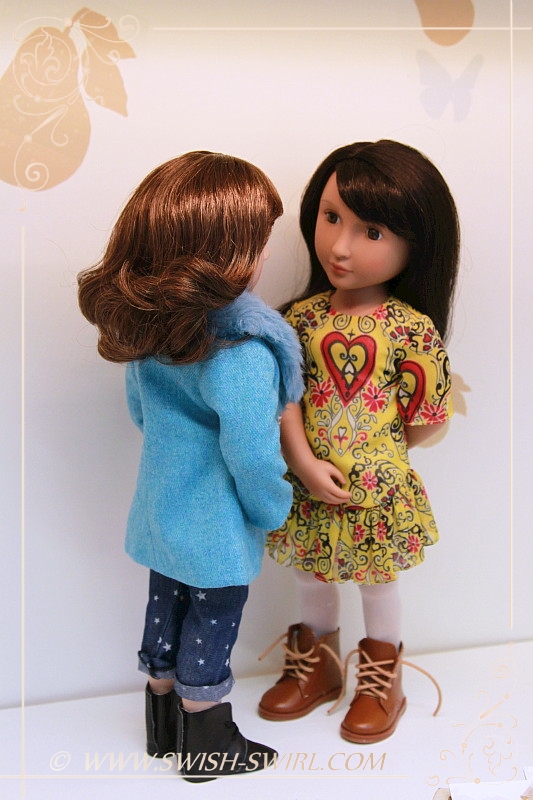 Oh yes, it's her best friend Nisha!!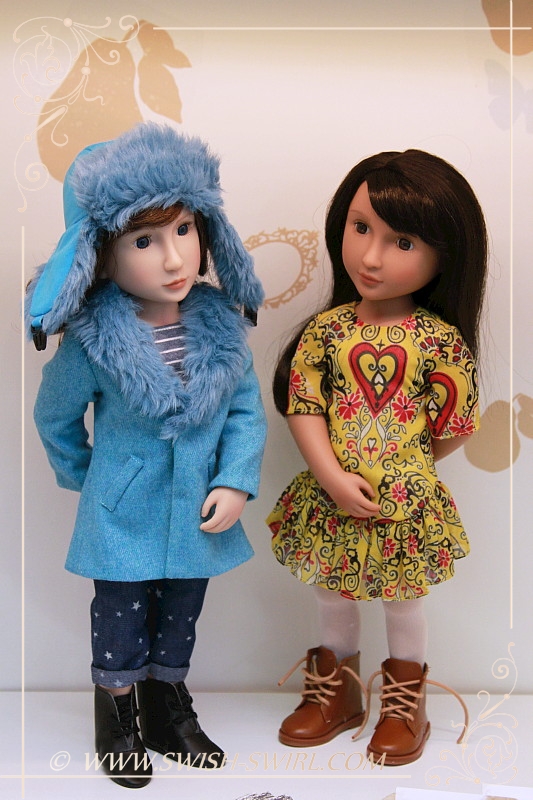 Nisha is Indian (that is, from India, not American Native). She loves photography, vintage clothes… and playing the guitar. Nisha and Maya are secretly starting to form a band even though their families think it's a waste of time… But Nisha knows that Maya has inherited a legacy from her Tudor ancestor and needs help… Is Nisha brave enough?…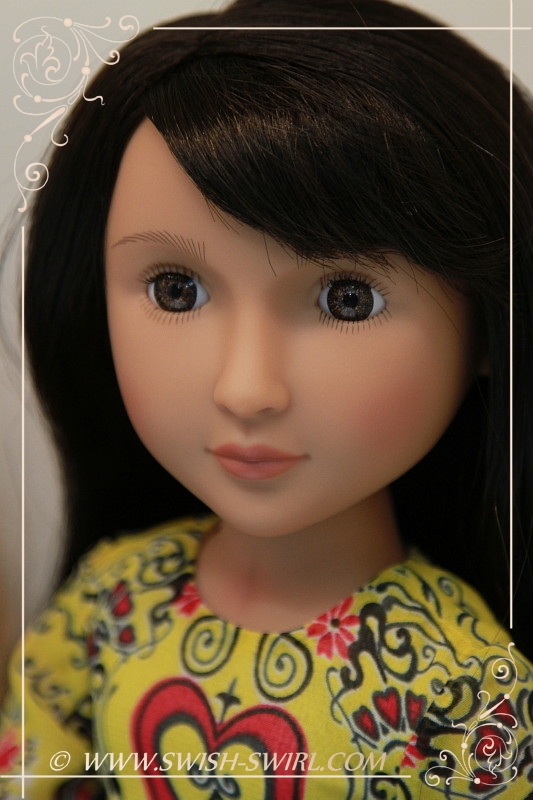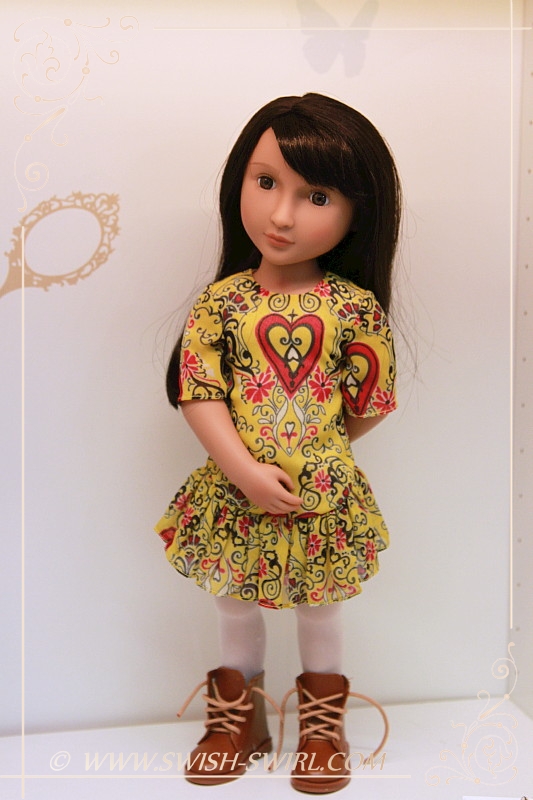 Again, both Modern dolls are prototypes but the dolls which eventually will be released will be very very close to these ones!!
The great thing about stepping outside of a traditional Anglo Saxon family tree is that now A Girl for All Time have much more scope for ethnic and socio-economic diversity.
These modern dolls will be produced if their Kickstarter campain is a success – there are, hopefully, a lot of products coming out this year, and kickstarter will really help them get as much done as they can.
More about the Toy Fair 2016 and more news from A Girl for All Time are coming!!
PS. Please note that the content of this post and the photographs are copyright of A Girl for All Time and Swish & Swirl. Any copying it without our permission is not allowed.