This is a Nativity scene which has been displayed at St Ignatius Catholic church in Singapore during Advent and Christmas time for the past 2 years. It is quite large, measuring 6.7 m by 4 m (I would say, it is, probably, 1/6 scale) and the details are simply amazing. The scene was created by one of the parishioners, a businessman Mr Bernard Yeo who made it at home in his spare time. Mr Yeo handcrafted the Inn that was too full to take in Mary and Joseph, a market, a side house, a well, furniture, farm animals and a stream flowing through a miniature village. The figurines of the Holy Family and the Three Kings were provided by the church. Here is an article about this amazing project in the Singapore Catholic News.
I took these photographs on Christmas Eve before children's Mass. It was during this Mass that a figurine of Baby Jesus was placed into the cradle, so I was able to take some more photos of Baby Jesus present in the scene after the Mass!
The whole Nativity scene.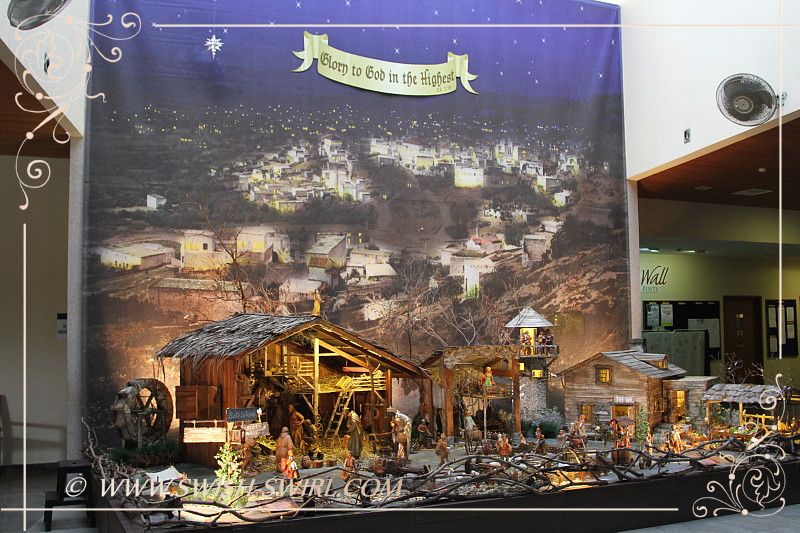 The Inn in Bethlehem.
The market with fantastic miniature food (more details are in the photo gallery at the end of this article).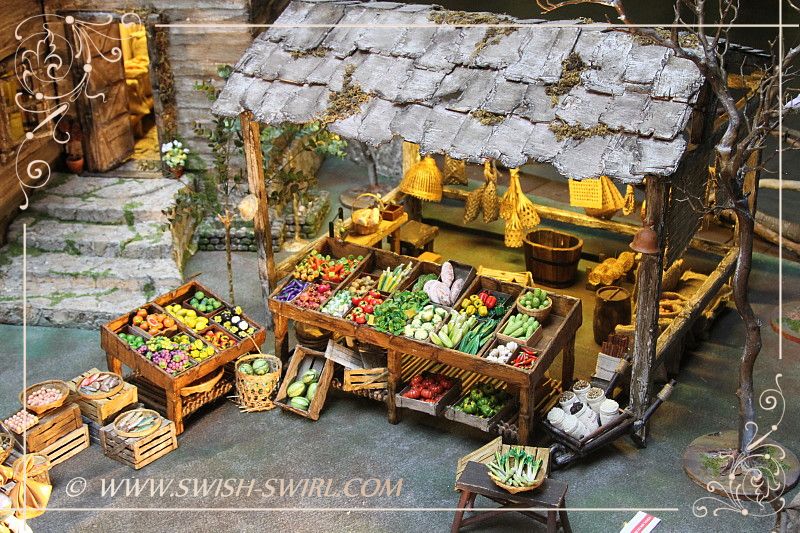 Inside the Inn there is a feast on the table and lots of other incredibly detailed items.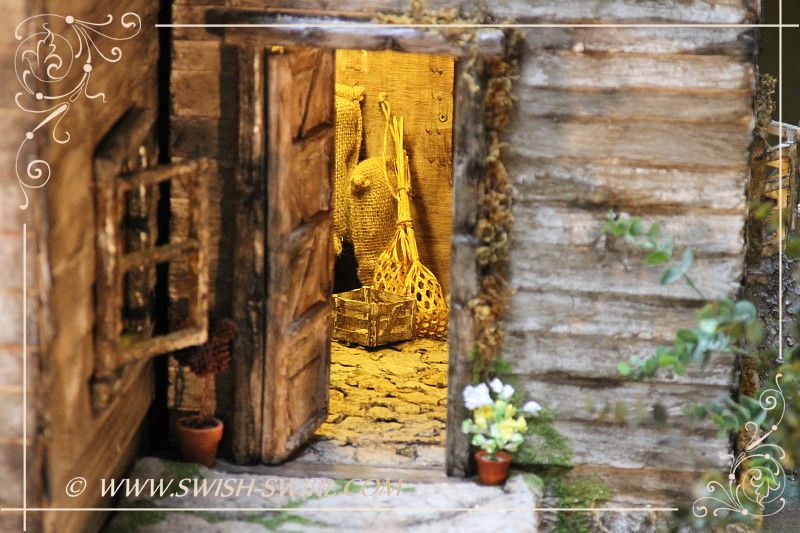 Some other views of the village.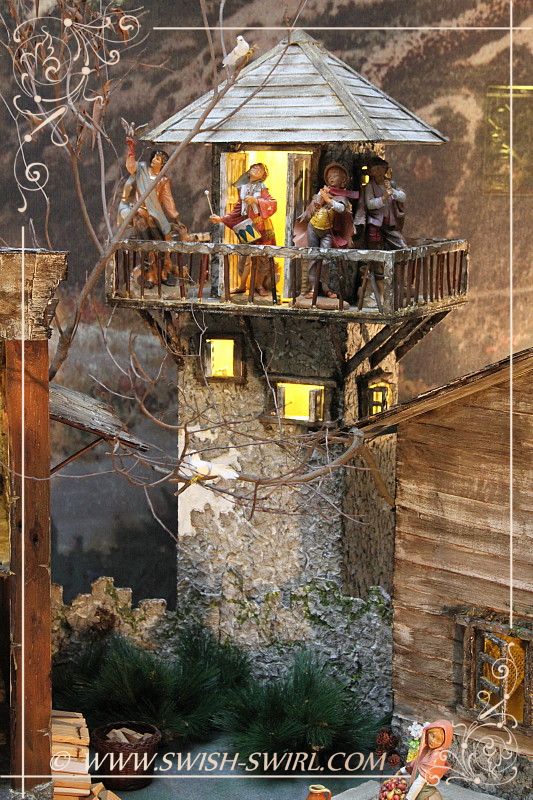 The stable with baby Jesus lying in a manger.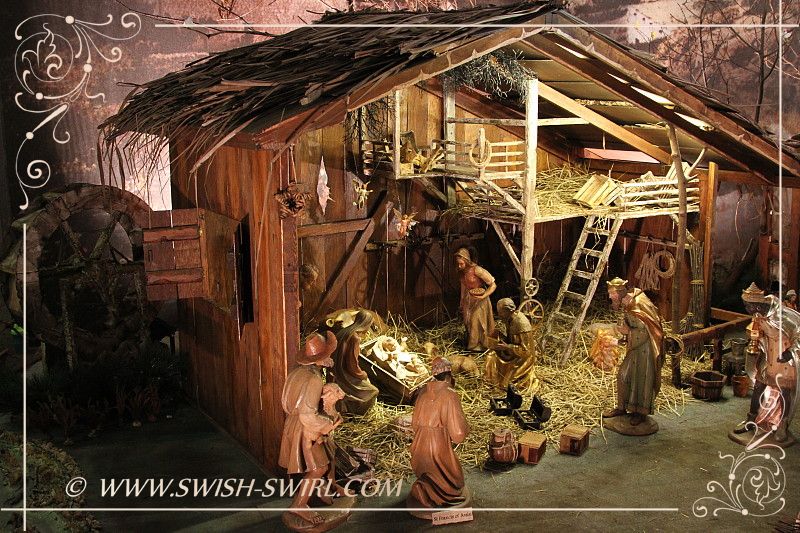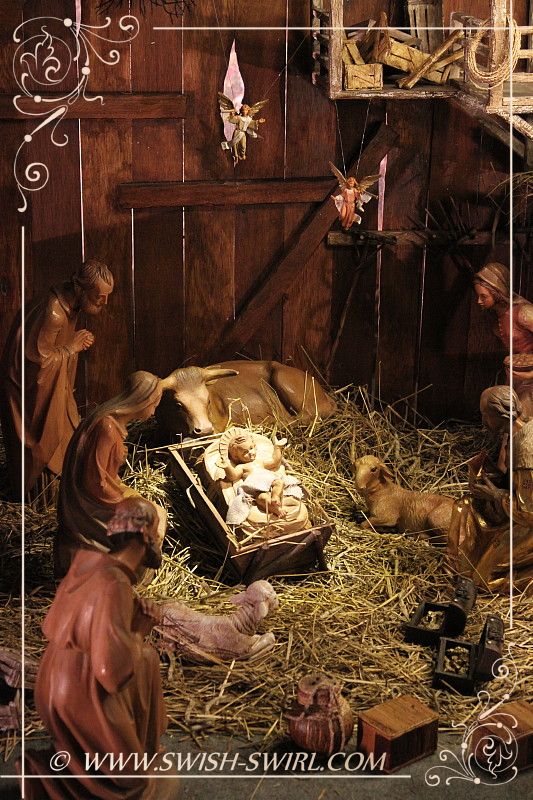 Many many more photographs with lots of incredible details are in the gallery below. The whole miniature is so amazing that I simply couldn't choose fewer!!