I finished a shirt for my Mr Thornton quite some time ago but couldn't get around to taking pictures of it.
But first, a short reminder about this project. I am a huge fan of Elisabeth Gaskell's North and South book and also a BBC film from 2004 with Richard Armitage as Mr Thornton and Daniela Denby-Ashe as Margaret Hale. So, just like my Jane Eyre project, I am planning to recreate various costumes from this film for my Iplehouse dolls (John Thornton is a 70.5 cm tall EID Dexter on model body, and Margaret Hale is a 58 cm tall nYID Audrey). The costumes are all from the early 1850s (the film is set in 1851-52 that is before the crinoline era). And I intend to make them as historically authentic as possible.
So, here is Mr Thornton as played by Richard Armitage. His shirt is well shown on these photographs below. The main features are wide sleeves with dropped shoulders and wide cuffs and the front fastening.
For the shirt I decided to use cotton fabric that is thinner than the one I used for Mr Rochester's shirt. It is cotton batiste I usually use for lining doll dresses. The shirt is 100% hand stitched. The pattern is made out of squares again. I made this shirt more roomy than Rochester's one. It has a larger collar and wider cuffs, and also has button fastening at the front (a feature that didn't exist in earlier shirts).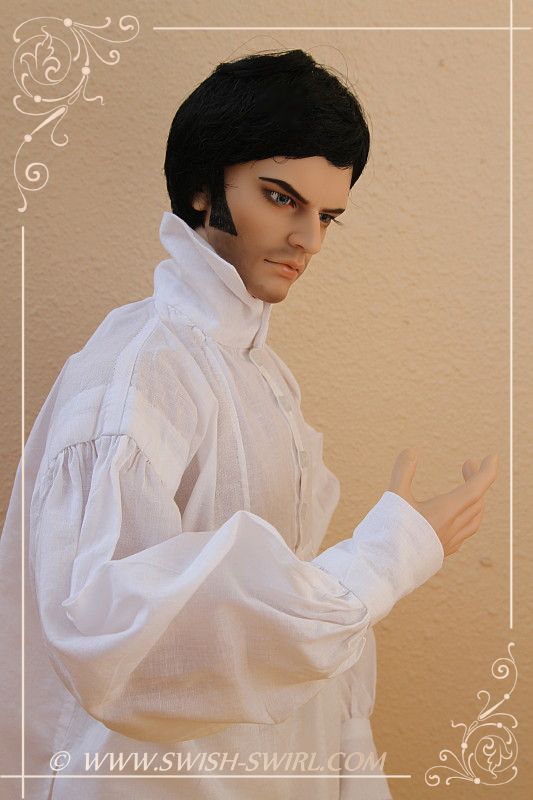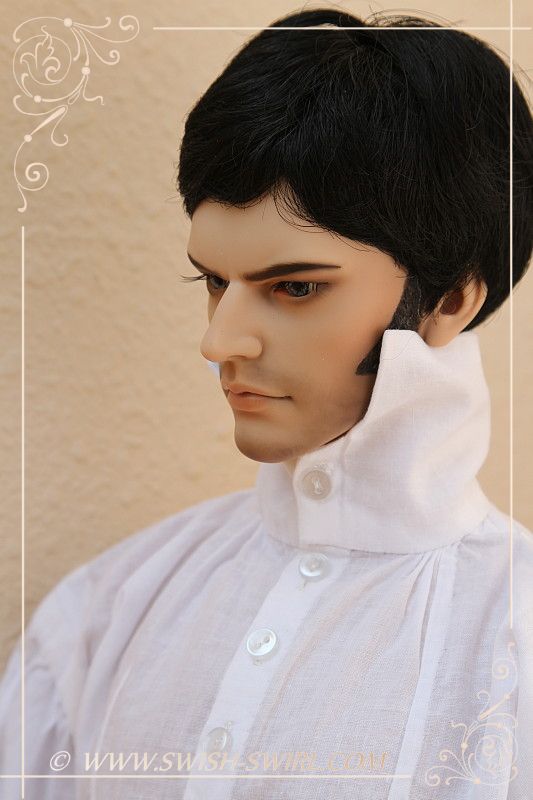 The sleeve and the cuff.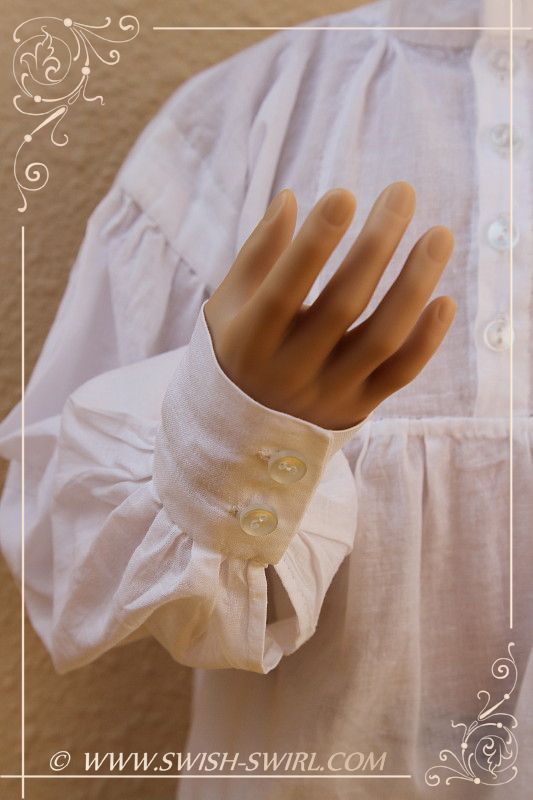 Shoulder seam with a gusset and the front fastening. The basic structure of this shirt is identical to the one I made for Mr Rochester.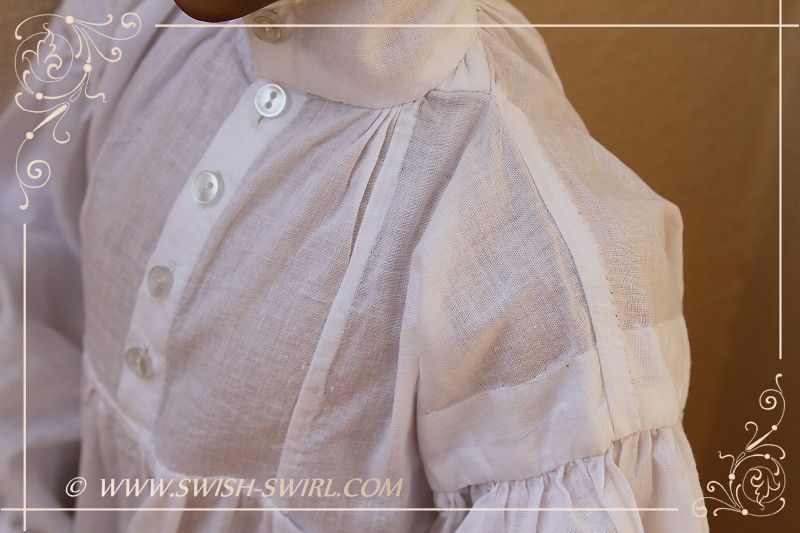 More photographs are in the gallery below.