This dress is very special for me. I made it using a pattern by Keepers Dolly Duds. A long time ago I saw another Cecile in a similar light blue dress. I fell in love with both (the doll and the dress) immediately. Later I found out that a pattern for that dress was available. And when I got my Cecile I knew that she must wear a blue dress made from that pattern! It took me time to find the right fabric. In the end, I bought one meter of it in our local quilt shop – I loved the colour and the parsley pattern. The white cotton trim was bought from Thimbles and Acorns – yet another brilliant place for historical patterns for dolls.
So, it is a girl dress from the 1850s, although I think it looks beautiful, no matter whether it is intended to be historical or contemporary. I messed up the top skirt the first time around (the instructions stated that I needed to clip the inside corners of the scallops which I did – and ended up with holes there), so I had to cut it out again and sew the lace on without clipping the corners. I will probably make a skirt from the damaged over skirt some time later.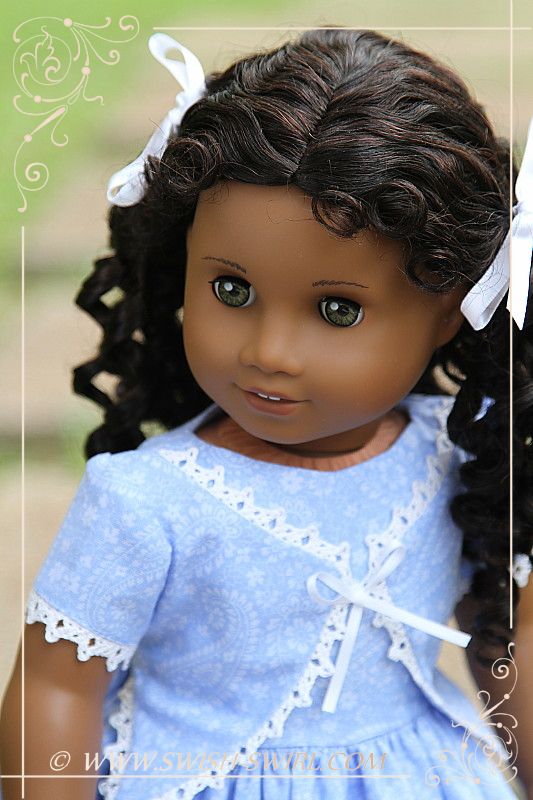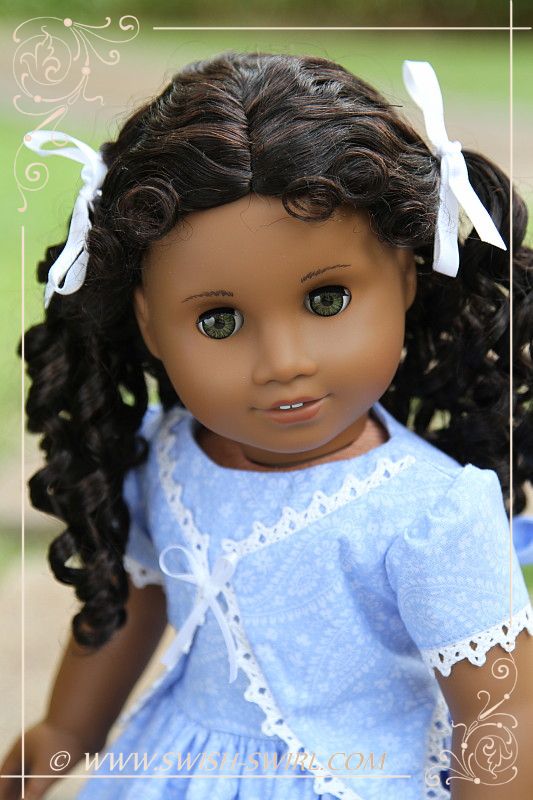 I also made the pantaloons – from Thimbles and Acorn pattern. They close at the back with a button. The socks and the boots are from American Girl (the socks are original Cecile's socks and the boots were borrowed from Marie-Grace).
The dress on the dolls stand – it looked so pretty that I decided to take a few photos of the dress on it, too.