I remember some people have asked me to show my two little ones together. So, here they are! Bianca (Byuri) and Anika (Anne) in identical dresses.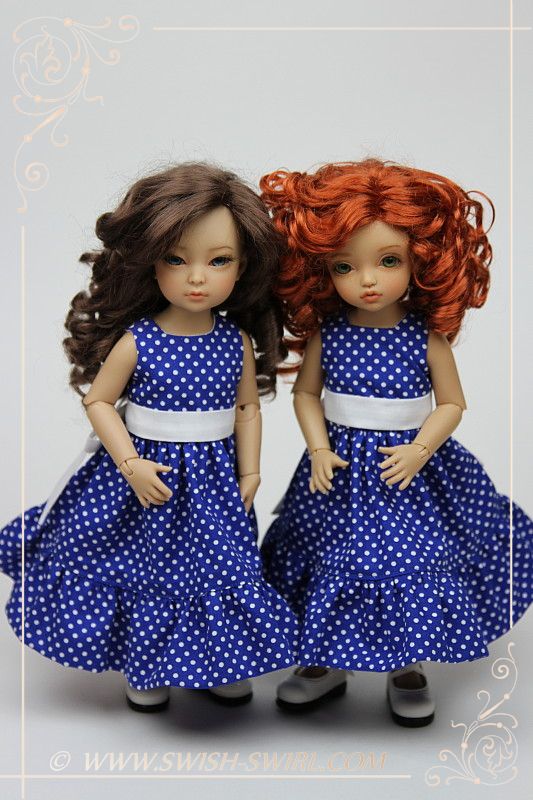 A small bonus – just because her dress was made from the same fabric! Bianca, Anika and Mirwen. I am surprised that Mirwen looks quite good next to them despite the difference in colour. I thought Mirwen would be too pale in comparison.
And again Bianca and Anika, this time in different dresses.