Before I start showing numerous photos I took during my 2-month long summer holidays, I decided to show the remaining dresses I finished before the holidays.
Here are two dresses for Kidz'n'Cats dolls modelled on my Rowena. Both are made from high quality cotton and are lined with cotton. They close at the back with a zip. The white sashes are not attached to the dresses and are made of white cotton.
The orange dress.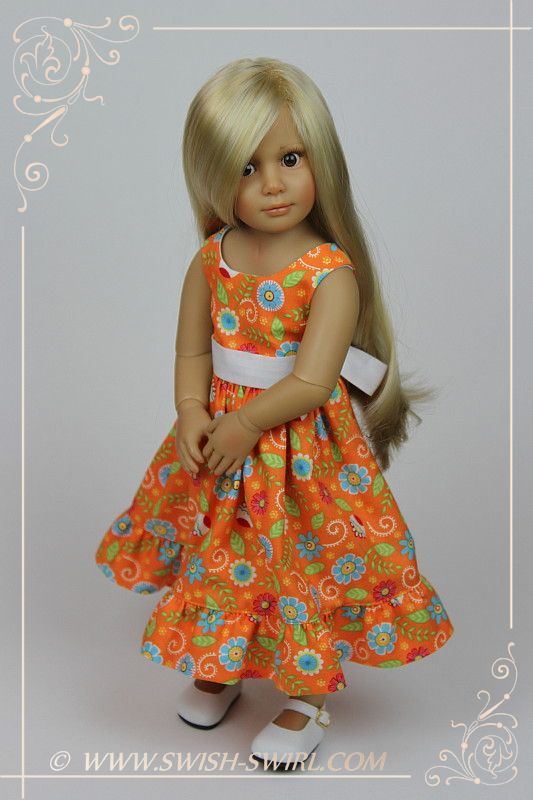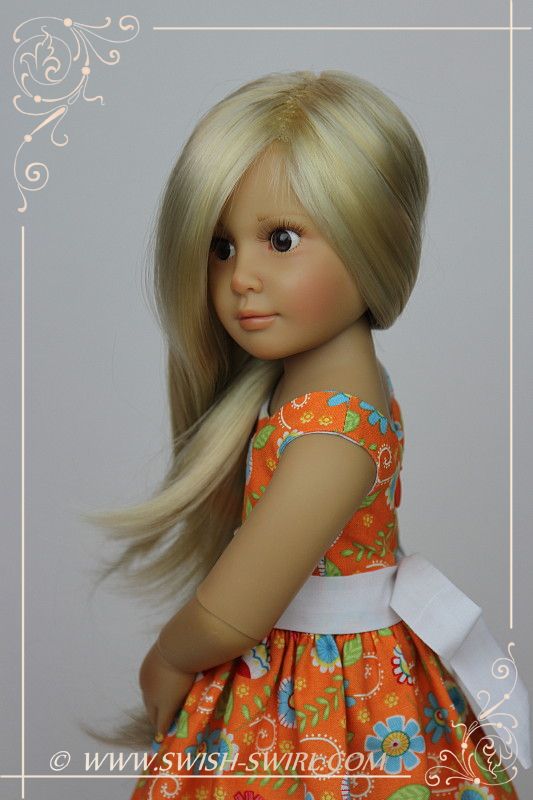 The yellow polka-dot dress.