Some more summer dresses Kidz'n'Cats dolls, this time modelled on my Lizzie. All three of them are made from high quality cotton and are lined with cotton. They close at the back with a zip. The white sashes are not attached to the dresses and are made of white cotton.
The blue polka-dot dress.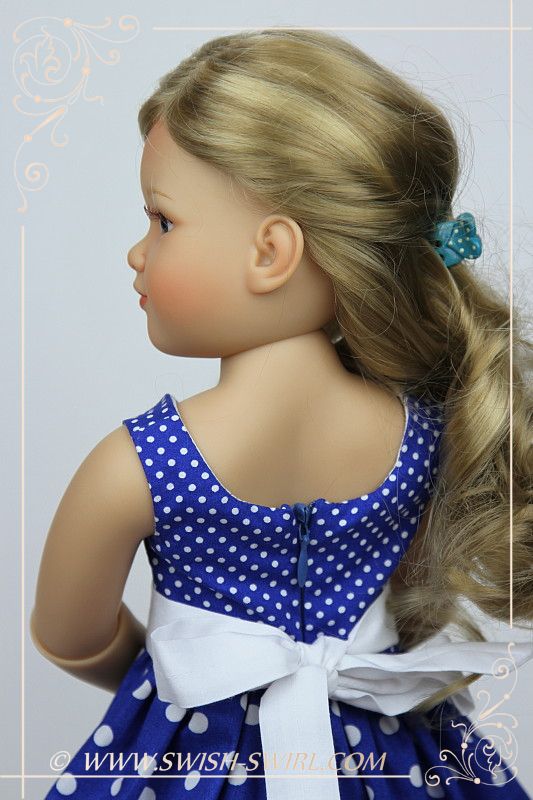 The orange dress.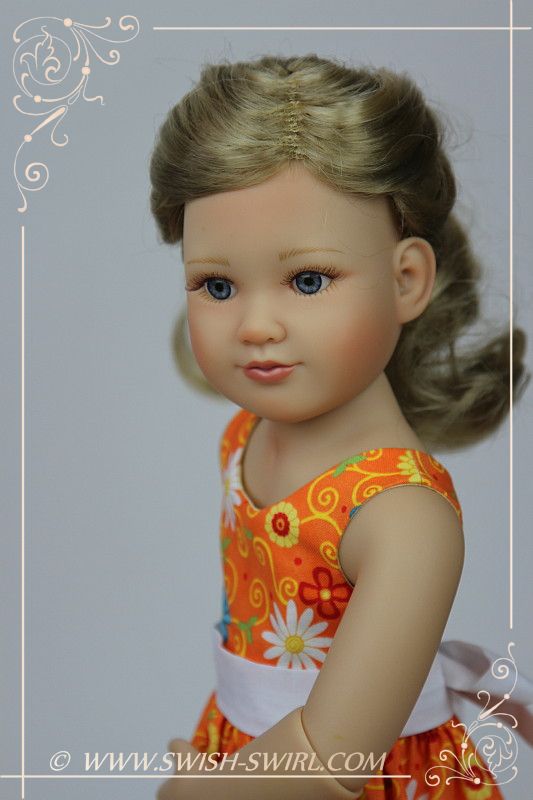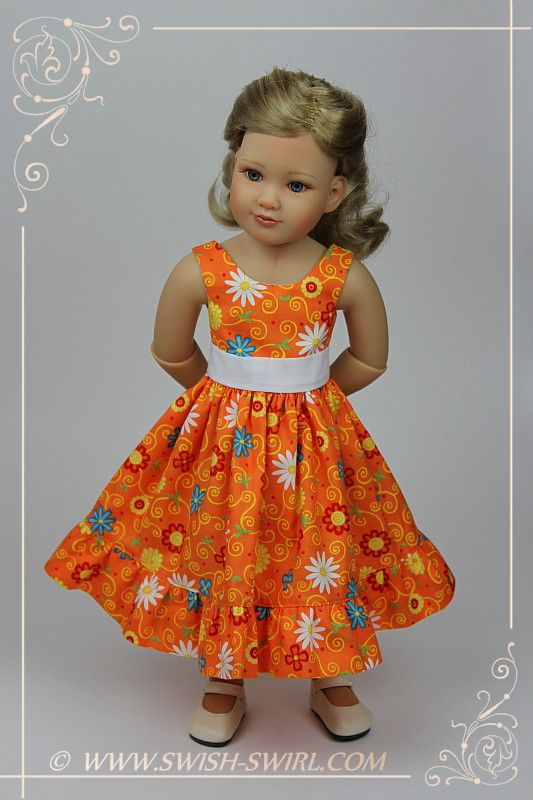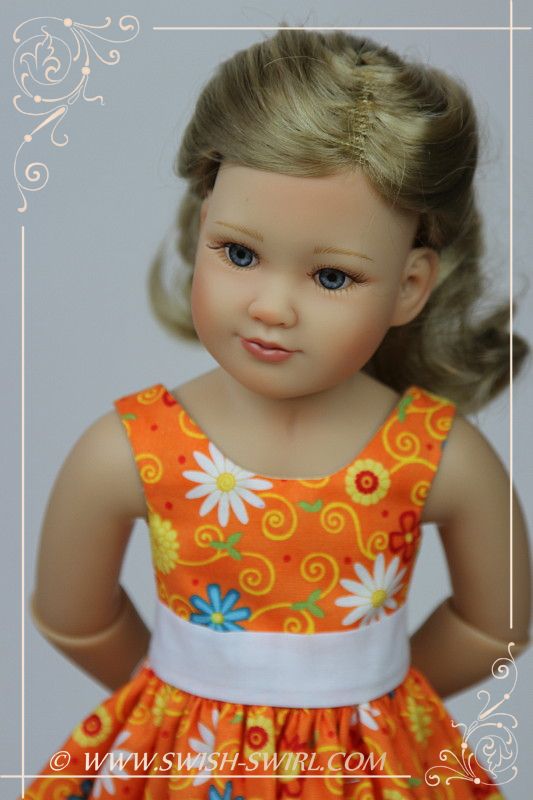 The turquoise polka-dot dress.