I wasn't planning to show this gorgeous riding outfit for A Girl for All Time dolls in detail. All I wanted was to change one of our Lydias into it to take some pictures (hence, I don't have photographs of the outfit inside the box – believe me, it was beautiful to look at!). However, I was so impressed with the details of this outfit (and it's not surprising as it was designed by Thimbles and Acorns which I admire so much!) that I thought I really should give this outfit justice. I believe this is my favourite A Girl for All Time outfit to date! Definitely worth every penny.
Here is my daughter's Lydia (the one renamed Claire – Claire Fraser) in this beautiful creation from A Girl for All Time.
Now, the first part of the outfit is a white cotton sleeveless shirt (chemisette). I put it on top of the original shift and drawers that came with Lydia as part of her original outfit.
The chemisette closes at the back with snaps.
Black riding boots come as a separate set (together with the riding hat). They are beautiful and are very easy to put on.
The next part of the outfit is a skirt made from what looks like blue linen. The skirt has a slit on one side for accessing large pockets which used to be tied around the waist under the petticoats. Lydia doesn't have those but she still has the historically correct skirt. The skirt closes on the other side with a snap.
The riding jacket is now on. And how gorgeous it is! It is made of dark blue linen. The colour is just perfect for Lydia. The jacket closes at the front with snaps.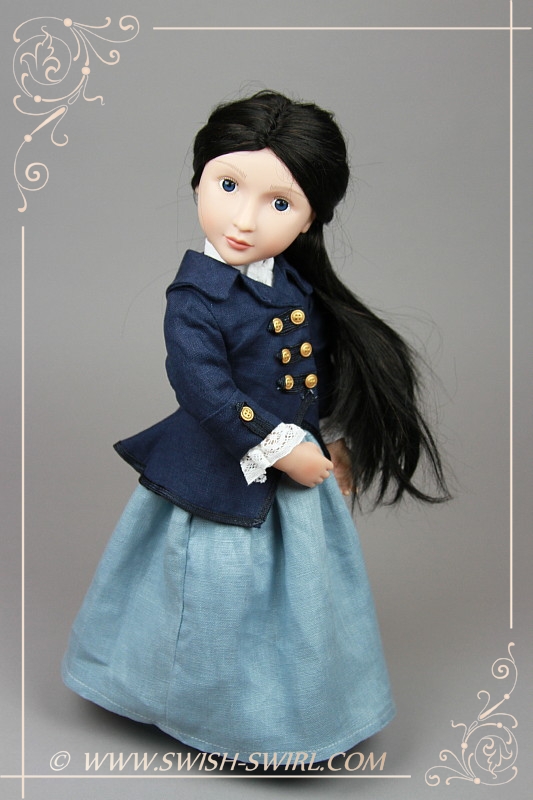 Wonderful details of the riding jacket. It is even more impressive when you think of the fact that this outfit is not a one-of-a-kind but a mass produced one. And for that, the job is really quite amazingly done!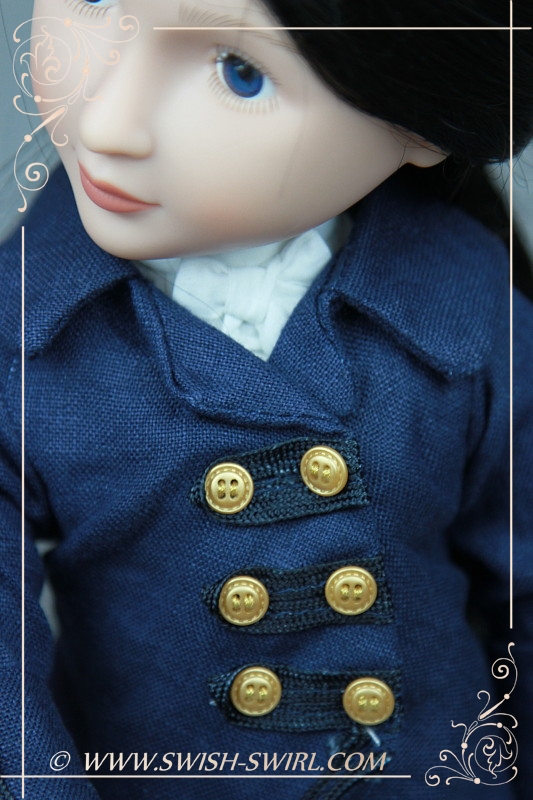 The back of the riding jacket. I just love those pleats and the button!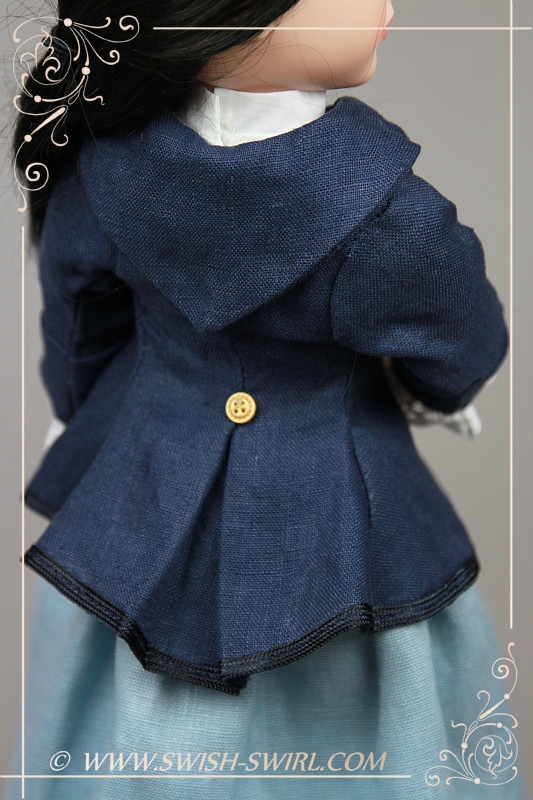 And, finally, the riding hat is on. It actually has a white elastic to attach it securely to doll's head, but obviously it looks better and more authentic without it, so I tucked the elastic inside the hat and secured it on Lydia with a hairpin.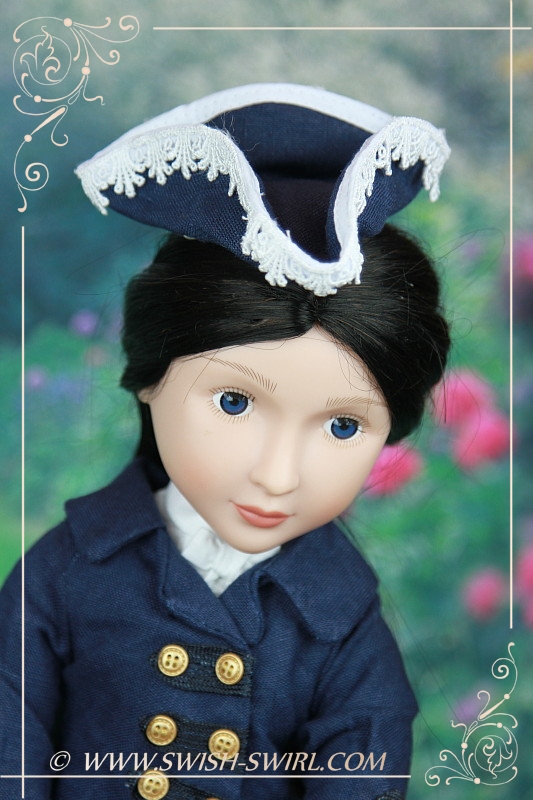 Now Lydia is ready for a ride!