This beauty has been living in our house since January but I simply couldn't get around to showing her! Most of you will know who she is! She an American Girl doll, of course, The Girl of the Year 2015 Grace Thomas. And I think she is the prettiest American Girl ever created! If I were to have only one, Grace it would be!!
Grace comes in a box that has a new design. All previous GOTY dolls used to have boxes similar to historical girls. This one is very pretty.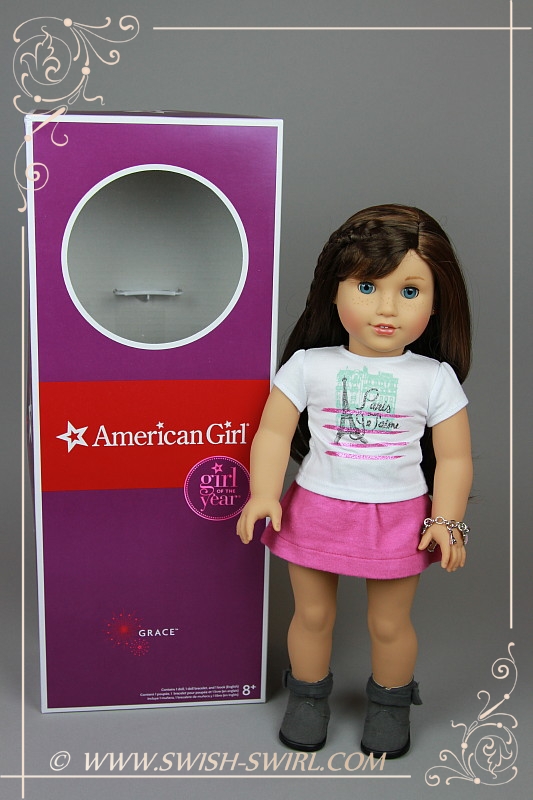 First photographs of Grace. She has brighter colouring than other AG girls. For one thing, her lips are brighter which in this case I love. And the combination of my favourite Josefina mold, brown hair and blue eyes is a winner!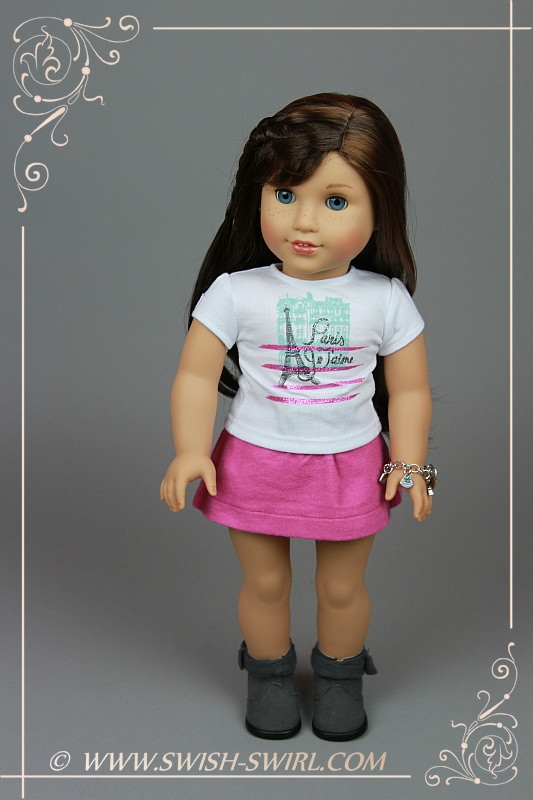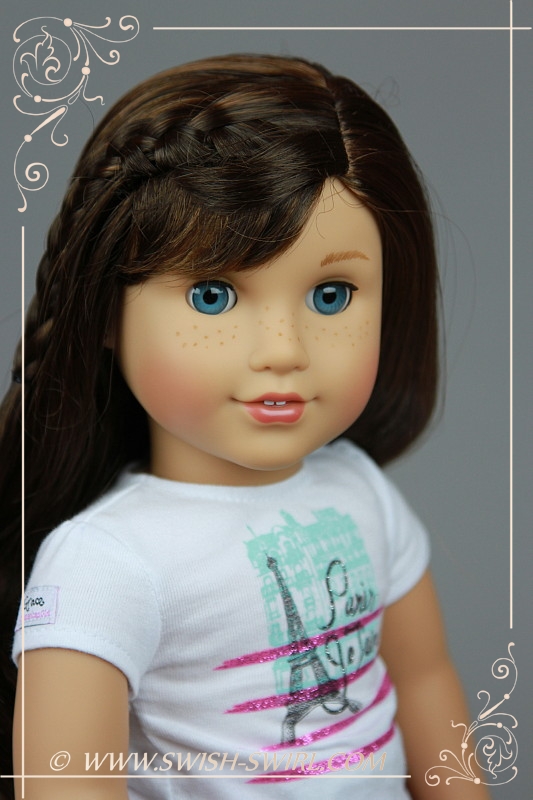 I just love this braid in her hair.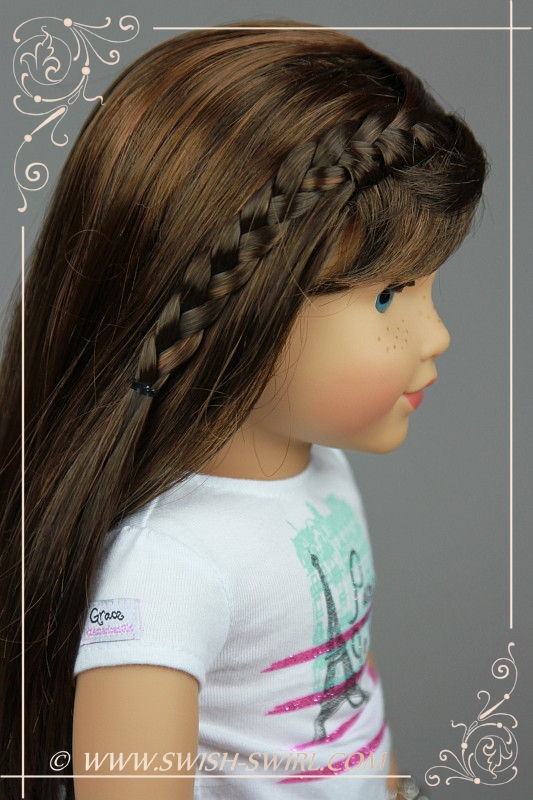 A couple of more portraits. Grace is a very photogenic girl.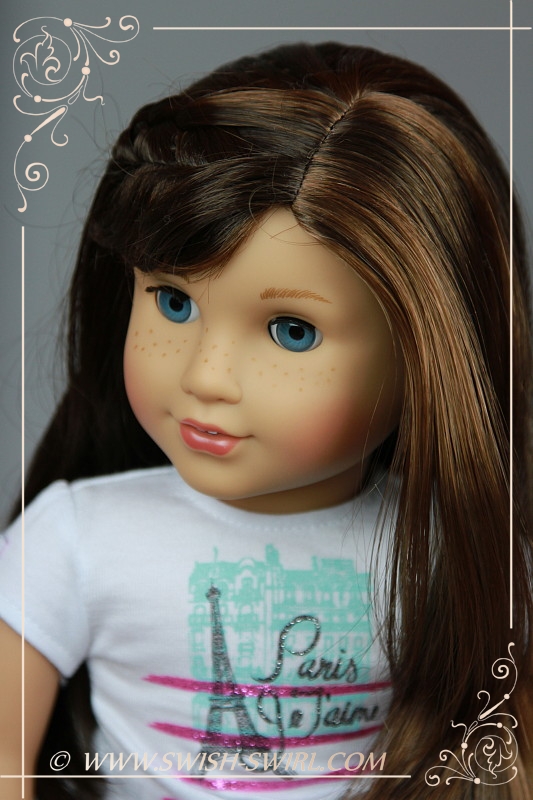 The pink beret is just lovely. I have also got a matching beret for my younger daughter who looks very much like Grace.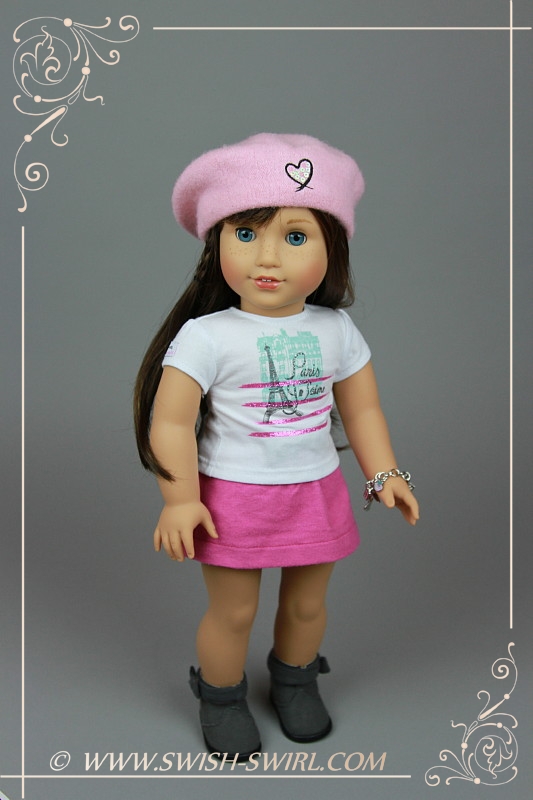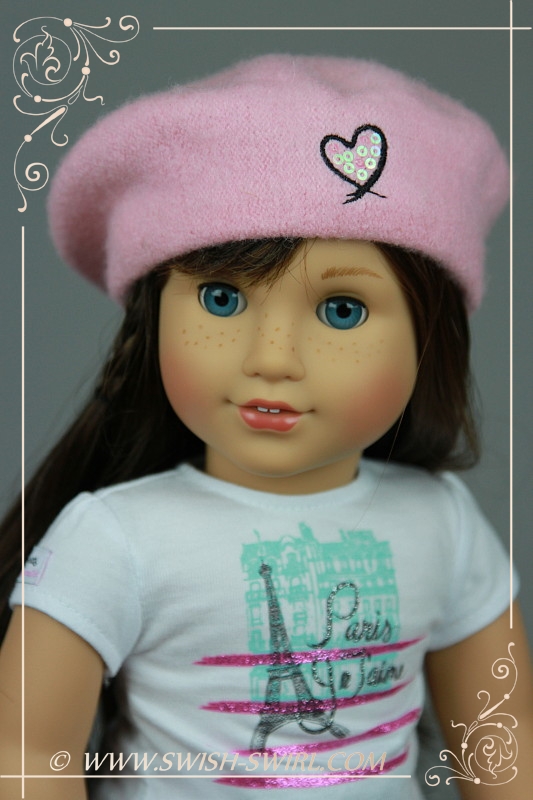 Grace's hair is not just simply brown, it has highlights which make the hair look even more beautiful.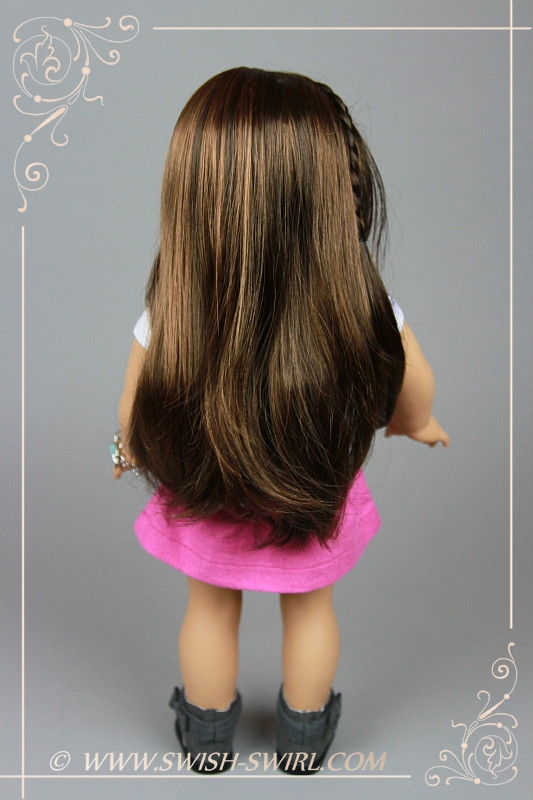 A gorgeous t-shirt in which Grace has arrived. I also got matching one for both my daughters and they love wearing them!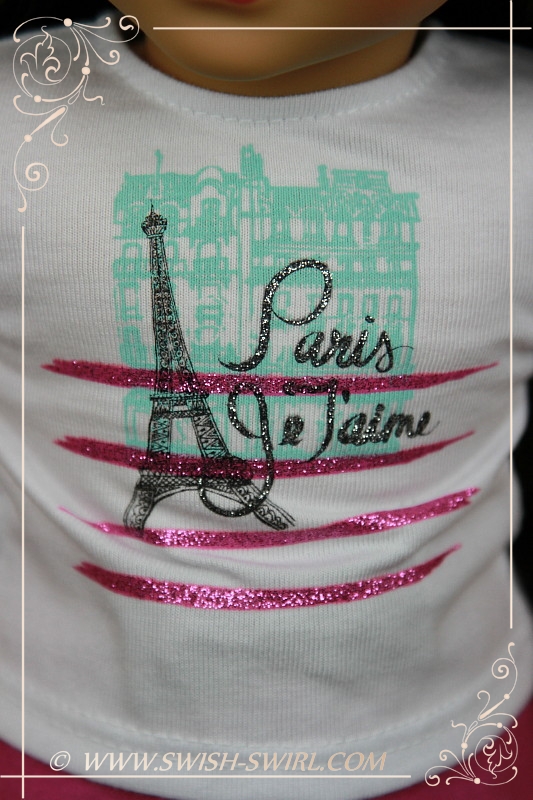 This bracelet came as part of the accessories pack. It was very fiddly to put on, but is very pretty once you've managed that!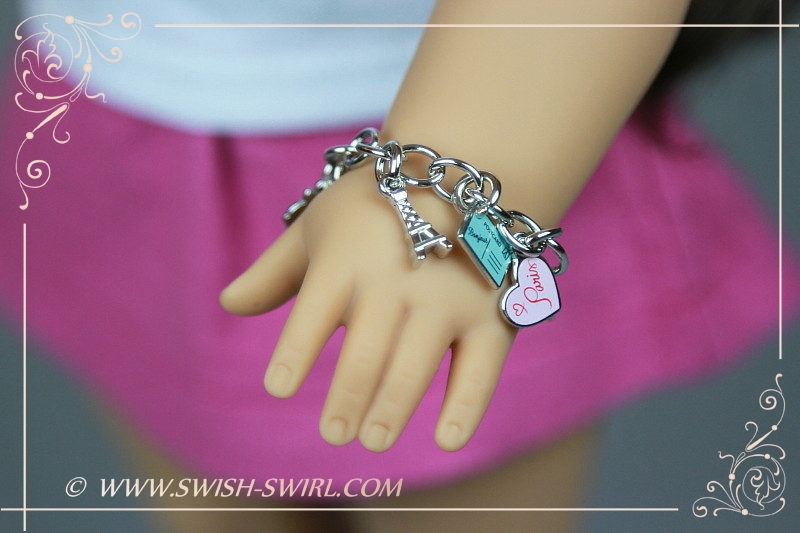 The rest of the accessories. Both my daughters and I loved the quality of these. Though I failed to fix the flowers in Grace's hand.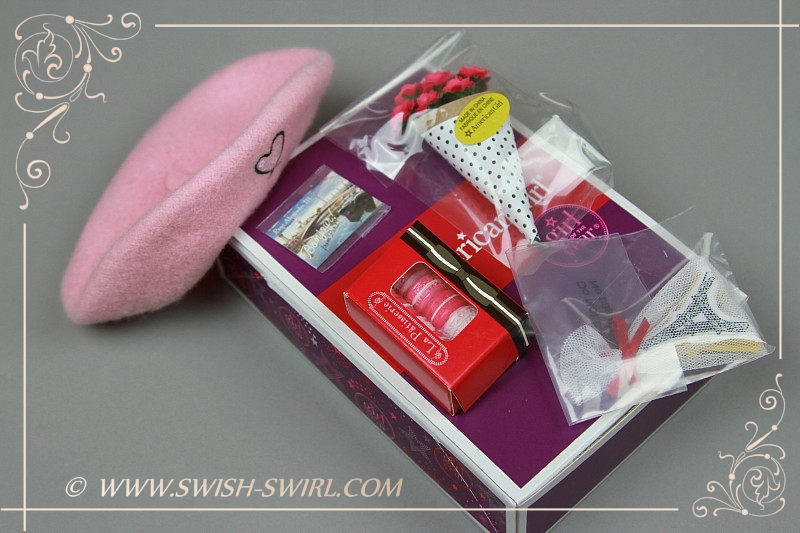 This miniature of macaroons is so gorgeous that our whole family is now hooked on real macaroons and we can't stop buying them weekly in a fantastic Brunetti cafe in Singapore (our favourites are blackcurrant and raspberry ones!).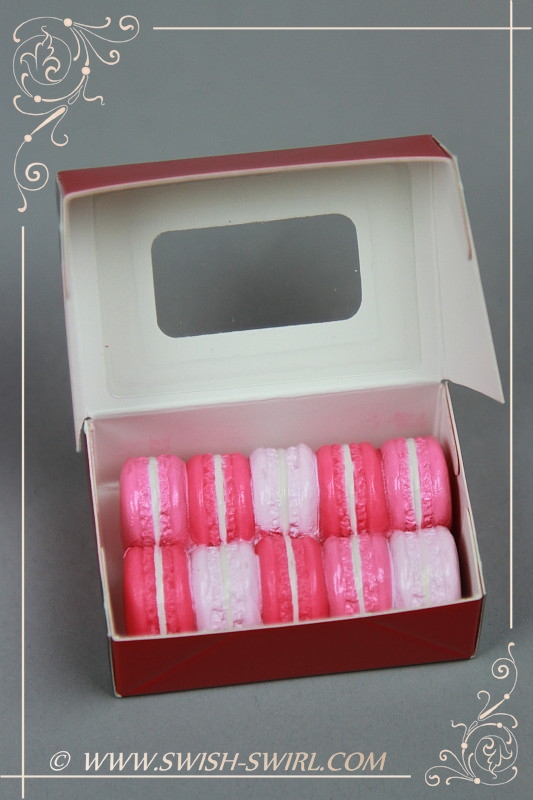 Biscuits wit the Eiffel Tower.
And, finally, the earrings. Aren't they beautiful?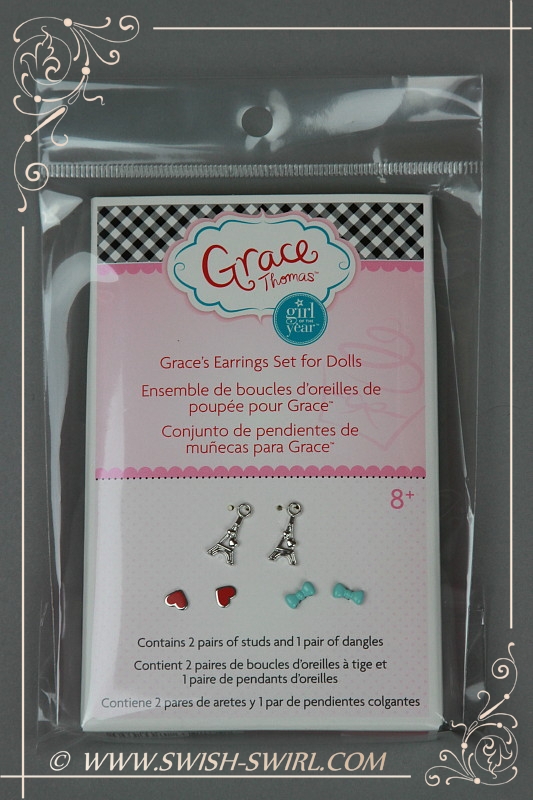 The bottom line. Grace is absolutely gorgeous. As I said earlier, she is by far my favourite American Girl (even though, she would not fit into my favourite historical clothes – she is clearly a modern girl!). She might even get a twin as my younger daughter is begging me for her! Basically, Grace is well worth every penny!