As I said in my previous post, the Portuguese were the first Europeans who arrived in Melaka (Malacca) and established their rule in 1511. The Portuguese occupied Melaka for 130 years (1511 – 1641), but there are not many buildings left because they either turned into ruins and were replaced by new buildings or they were simply demolished in the early 19th century. Whatever is left is also basically ruins! But what beautiful ruins they are!!
The ruins of St Paul's Church are on the top of the hill just behind the Dutch Square. Caitriona was exhausted by the time she reached it but the view was certainly worth it! The church was built in 1511 and was frequently visited by St Francis Xavier. His statue is now standing at front of the church.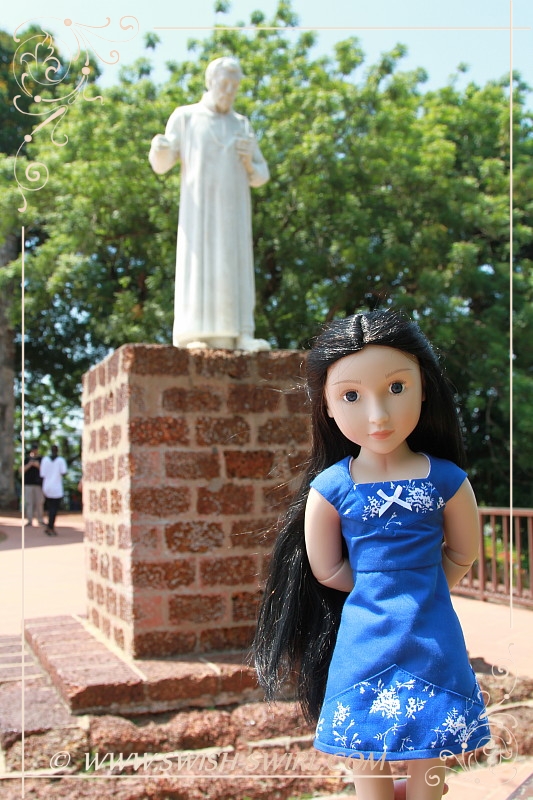 Under the British rule a lighthouse was built in front of the church, and the church itself was used as a storehouse for gunpowder. It has been in ruins for over 150 years.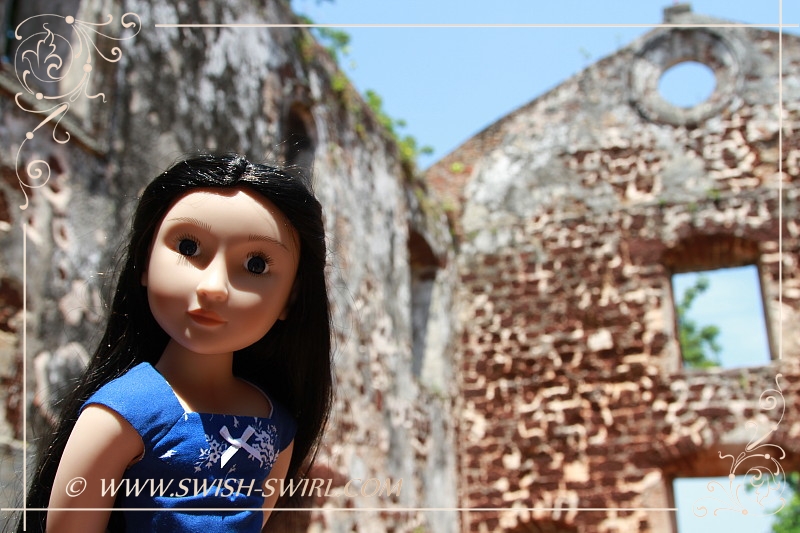 These are old Portuguese tombstones. Caitriona clearly liked a beautiful ship on one of them (the date above it is 1660!).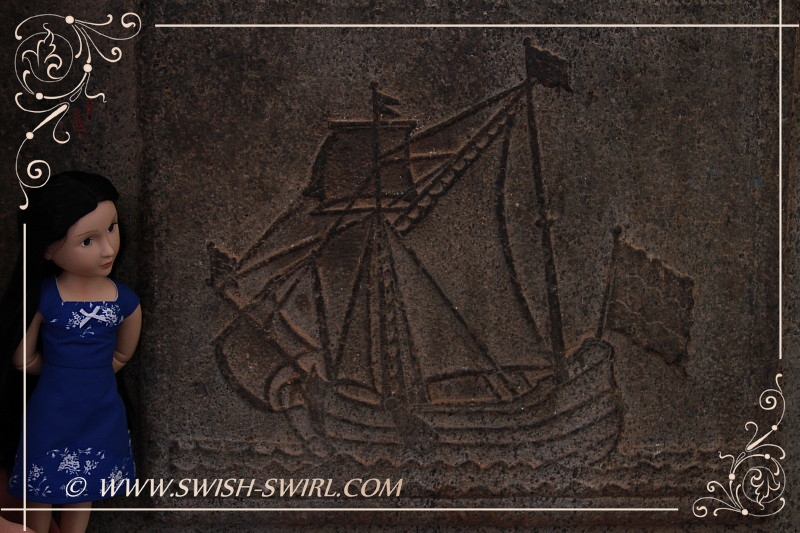 There is another path down the hill at the back of St Paul's Church which leads to the old Portuguese fort A'Famosa. A'Famosa means "The Famous" in Portuguese. It was a mighty fortress once, but now all is left is the small gate called Porta de Santiago. The total obliteration of the fort was, in fact, prevented by Sir Stamford Raffles, the founder of Singapore!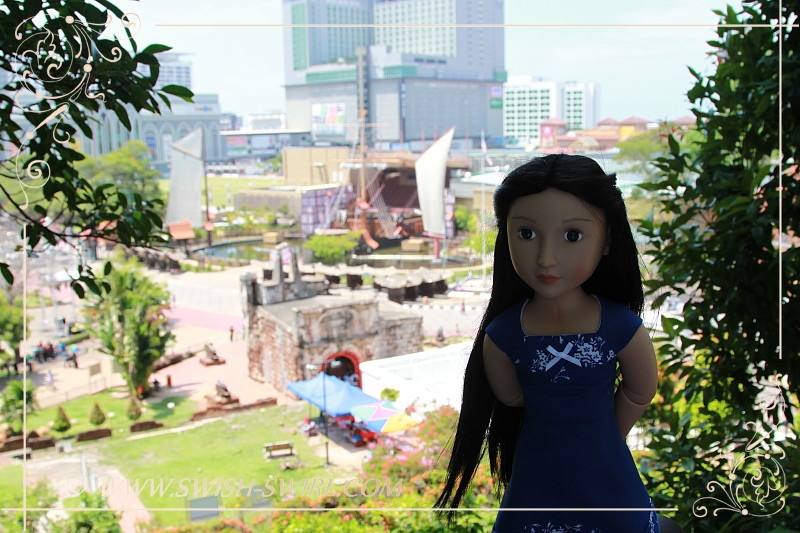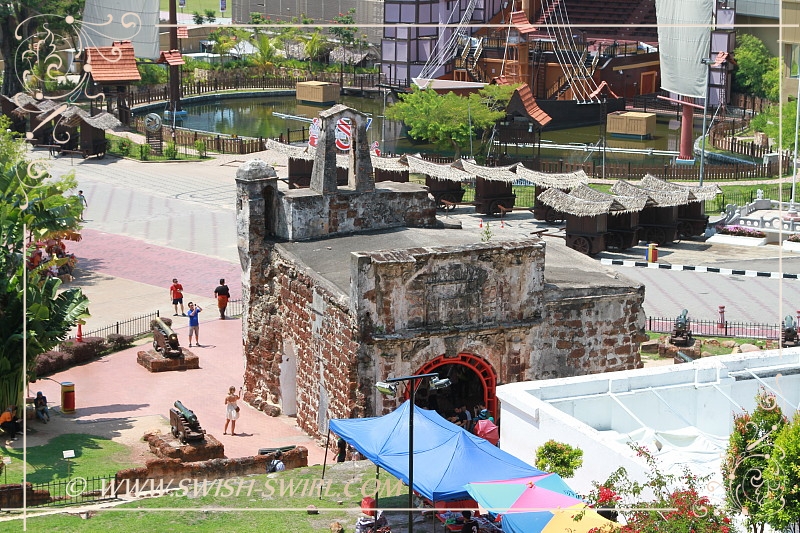 A view from A'Famosa Fort.
And this is a view from the top of the hill where St Paul's Church is located. It is a replica of an early 16th century Portuguese ship called Flor de la Mar which sank in 1511 near Melaka. I will show it in more detail soon.
To be continued…