The history of Melaka (Malacca) is very rich and lots of cultures have contributed to it. In the 15th century Melaka was the greatest trading port in Southeast Asia. In 1511 the Portuguese took over Melaka and their rule lasted until 1641. In 1640-41 the Dutch laid siege to Melaka for 5 months and expelled the Portuguese. The Dutch rule lasted for over a century – from 1641 until 1795. Then for a short time it became British who took Melaka over from the Dutch to prevent it from falling into French hands during Napoleonic wars. It became Dutch again after the war, in 1818, but restored again to the British in 1824 under the Anglo-Dutch Treaty. In 1826, Melaka, Penang and Singapore were incorporated as the Straits Settlements the British rule and in 1867 became the Crown Colonies. By 1913 all Peninsular Malaysia and North Borneo were united as British Malaya. Melaka (and the British Malaya, including Singapore) were under the Japanese occupation in 1942-1945. After the war the British returned and ruled British Malaya until Malaya's Independence in 1957.
So, to simplify it, the key dates in Melaka are:
1400 – 1511 – Malacca Sultanates
1511 – 1641 – Portuguese Rule
1641 – 1795  – Dutch Rule
1795 – 1818 – British Rule
1818 – 1824 – Dutch Rule
1824 – 1942 – British Rule
1942 – 1945 – Japanese Occupation
1945 – 1957 – British Rule
1957 – now – Independent Malaysia
The Dutch Square is my favourite part of Melaka. It's so recognizable that you wouldn't mistake it for anything else. These bright, terracotta-red colonial Dutch buildings were mostly built between 1660 and 1700. The square used to be an administrative and political centre of Dutch Melaka.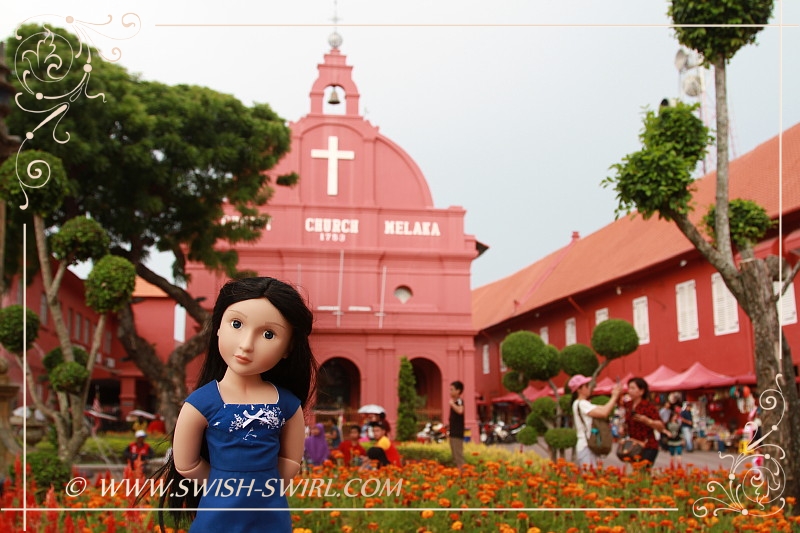 The red long building on the right – Stadthuys – originally served as the official residence of the Dutch governors and was used as a town hall throughout the British administration. It looks like a typical 17th-century Dutch municipal building. These days it houses a few museums.
The Christ Church was built in 1753 to commemorate a century of Dutch occupation in Melaka and to replace an earlier Portuguese church, which was a ruin by then. It is Malaysia's oldest Protestant church. Christ Church's red bricks were shipped all the way from Zeeland in Holland.
The interior of the church is quite simple and has 200 year-old handmade pews, decorative fanlights and plaques that honour Dutch soldiers and locals.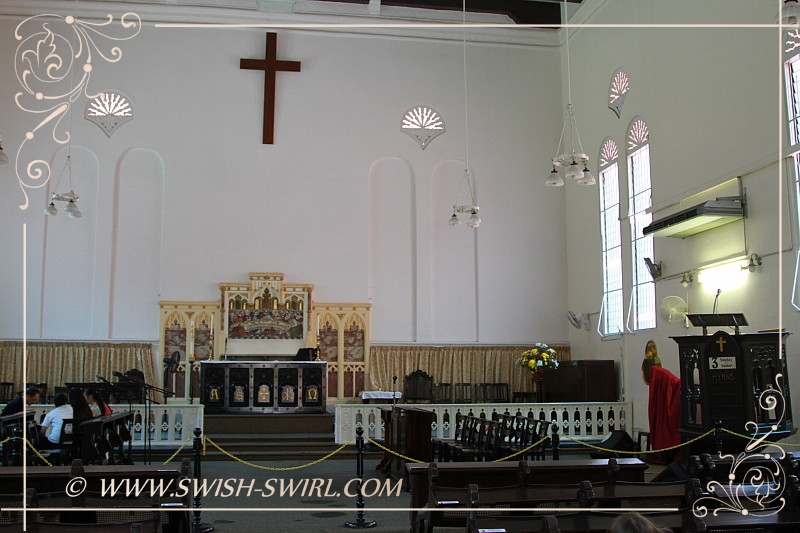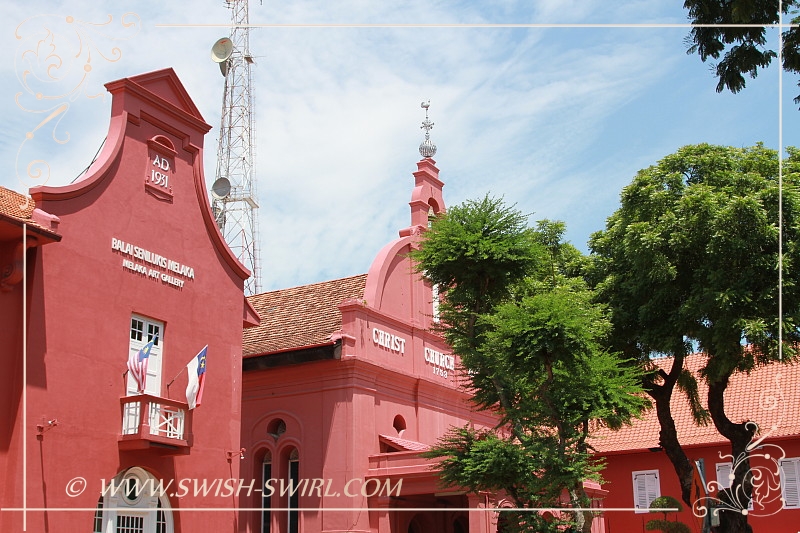 This is Tang Beng Swee Clocktower. Even though it looks distinctly Dutch, it was actually built by a wealthy Straits Chinese (that is, Peranakan) family in 1886 in honour of Tan Beng Swee, a rich Chinese merchant.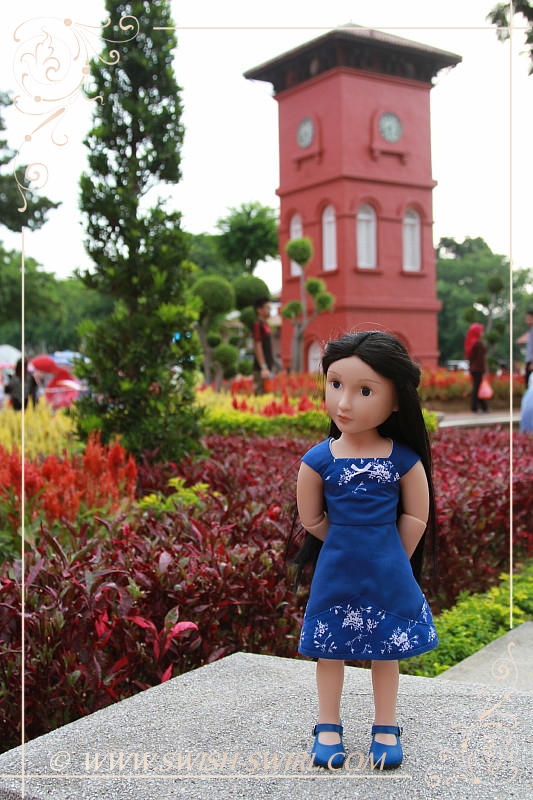 The ornate marble fountain is a Victorian addition, erected in 1904 to commemorate Queen Victoria's Diamond Jubilee.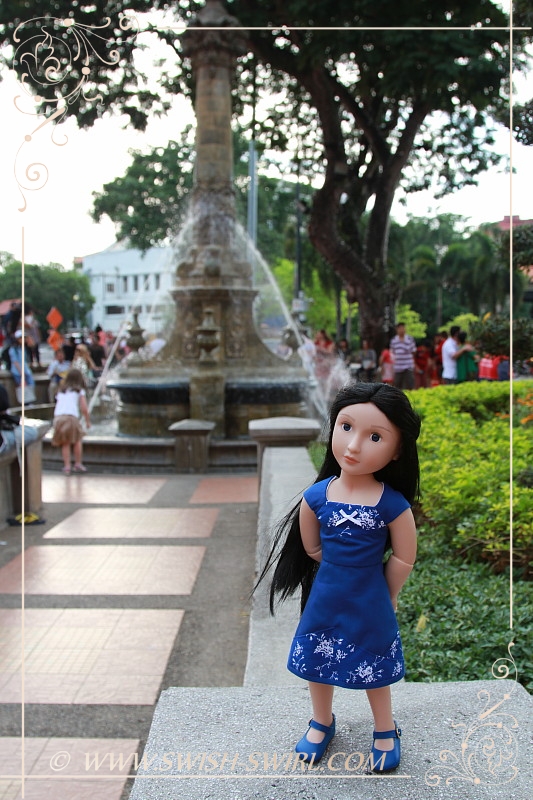 This is a small replica of a Dutch Windmill and a mini Dutch Garden. This Dutch Windmill was built in 1950s to remember the Dutch colonial past of Melaka. It was not part of the original Dutch Square.
A roundabout on the Dutch Square features a signpost with different cities in the world – 168 km to Kuala Lumpur, the capital of Malaysia, 10632 km to London…
The Dutch Square as seen from a small river that flows past it.
Just behind Christ Church there is another church – a Catholic one. St. Francis Xavier Church was built in 1856, in honour of St. Francis Xavier, a prominent 16th-century Catholic missionary. It was built on the site of an old Portuguese church by a French priest Father Farvé in a neo-gothic style.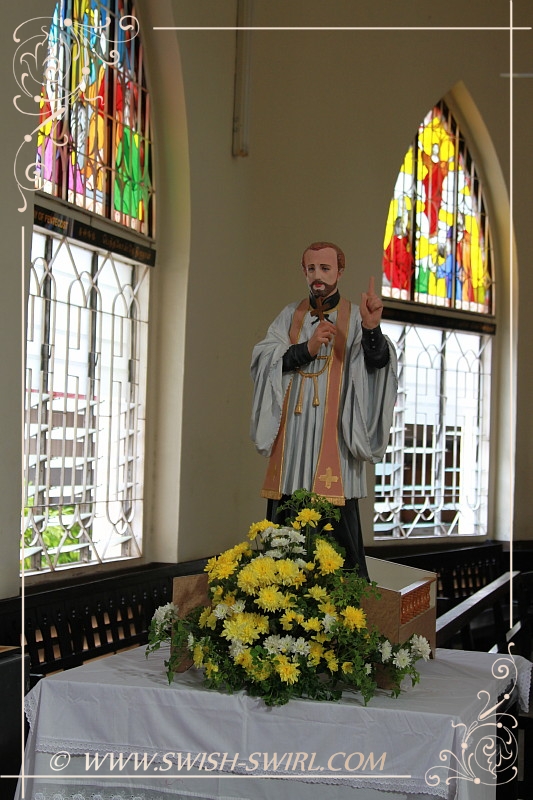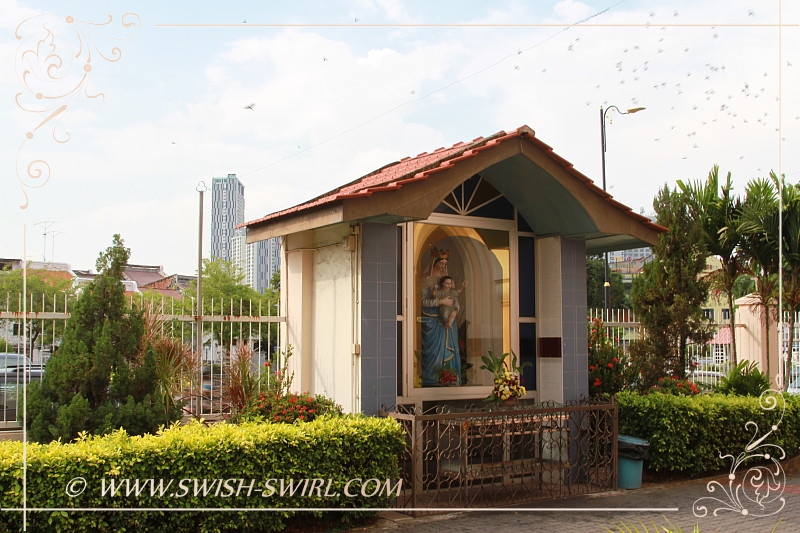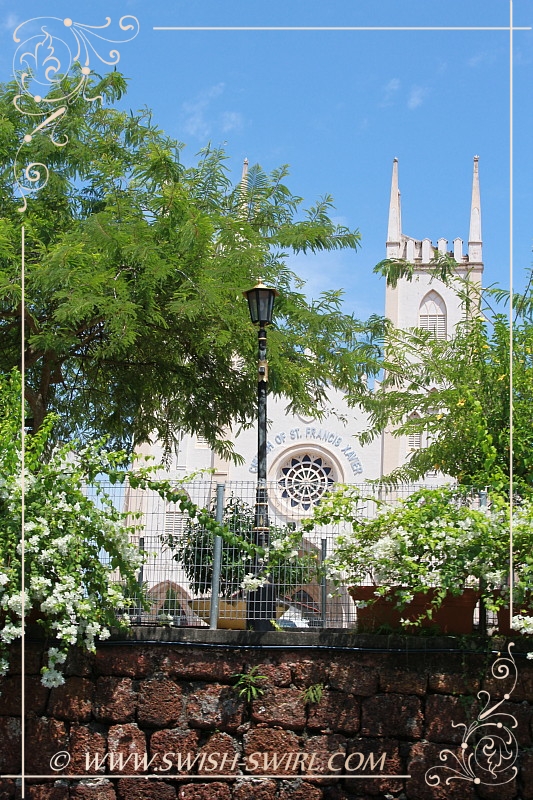 To be continued…