Let's return to the sunny Singapore for a while! I took these pictures in June, just before we were due to leave it. I have already taken dolls to this Gardens before: Tonner dolls and my Lara, the Gotz doll. This time it was A Girl for All Time Lydia's turn to have an outing! She is our Lydia No 3 and belongs to my younger daughter.
So, Singapore Botanic Gardens! The Botanic Gardens were established in 1859. These are the gates from the main road.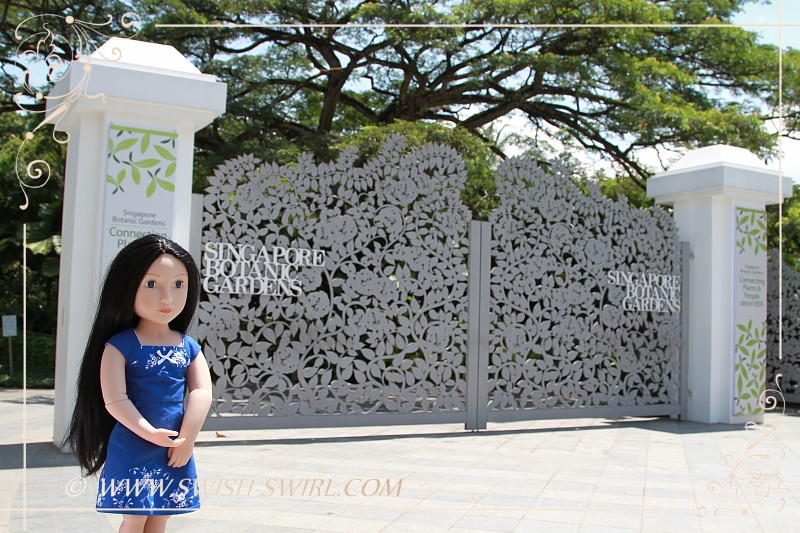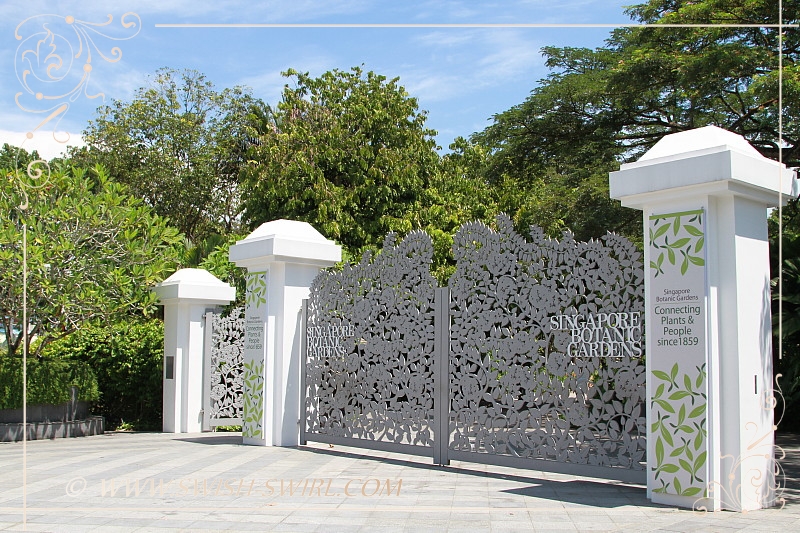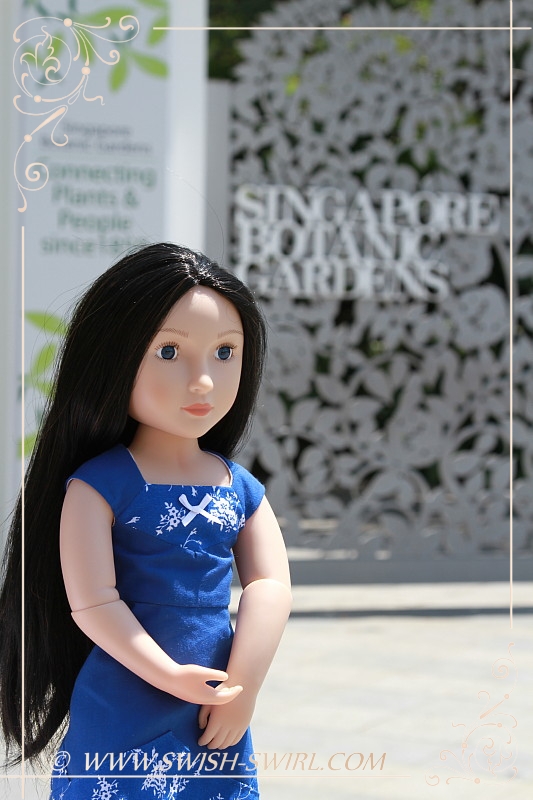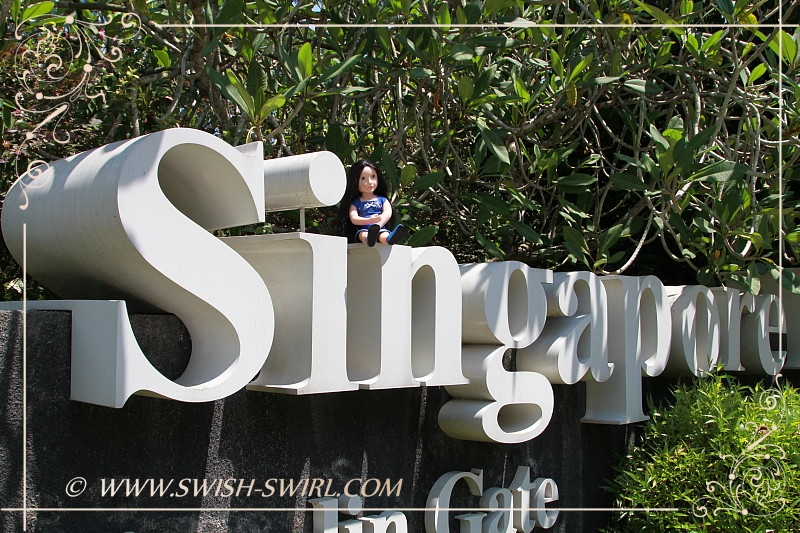 The Swan Lake (yes, there are a few swans in it!)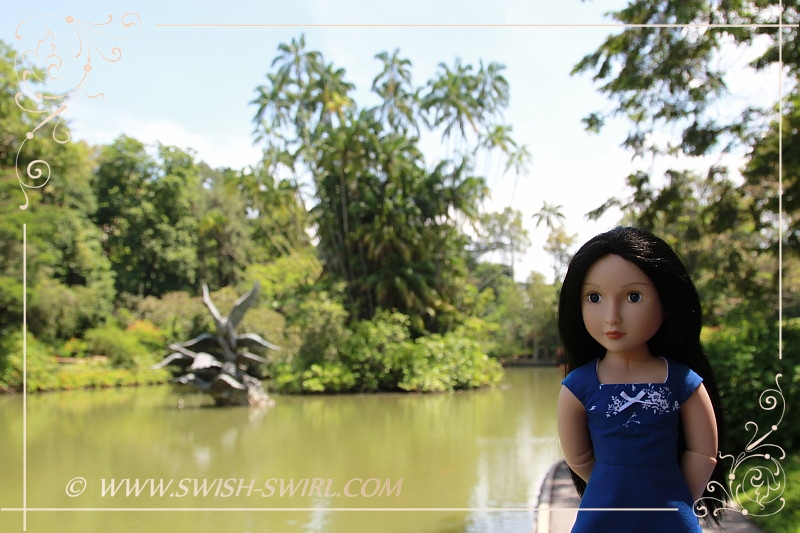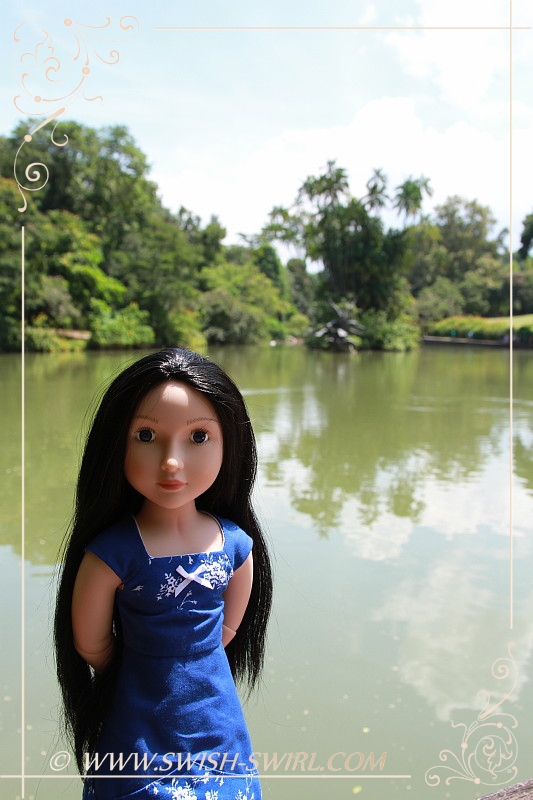 Some tropical flowers near the lake.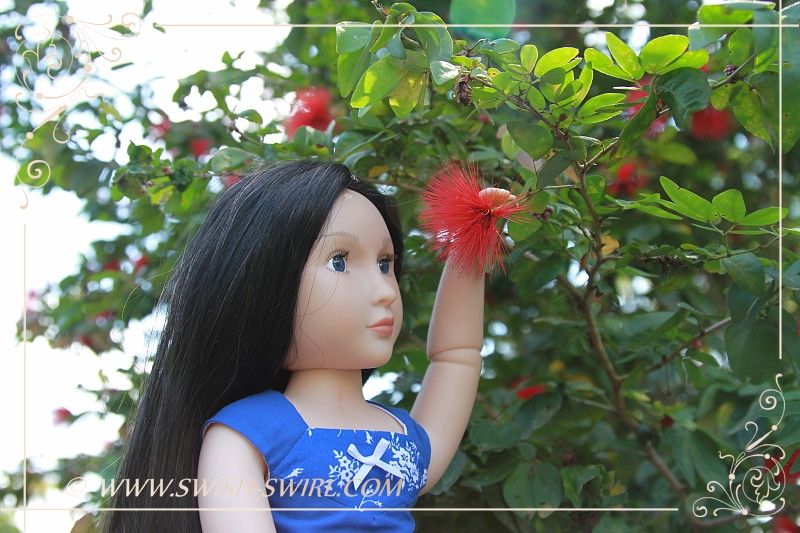 My favourite place in the Botanic Gardens. It's the gazebo. It used to be known as The Bandstand and music performances took place there in the 1930s. It reminded me of England in the autumn, that's why I loved it so much!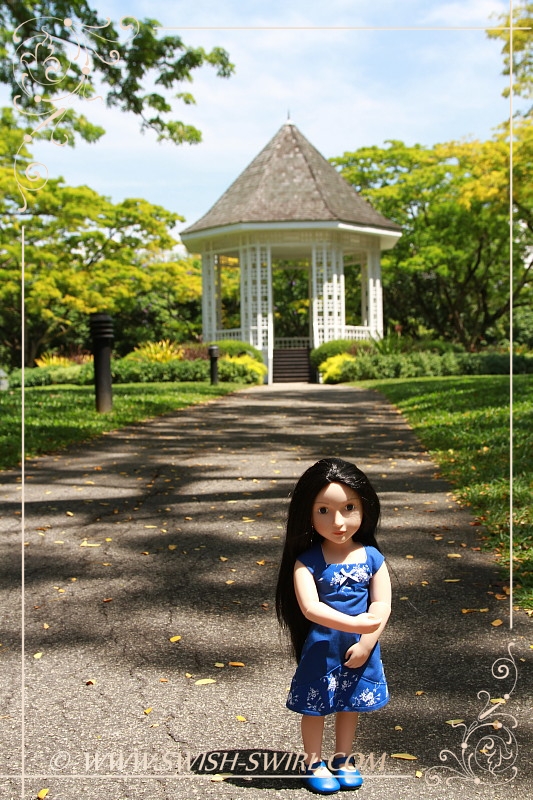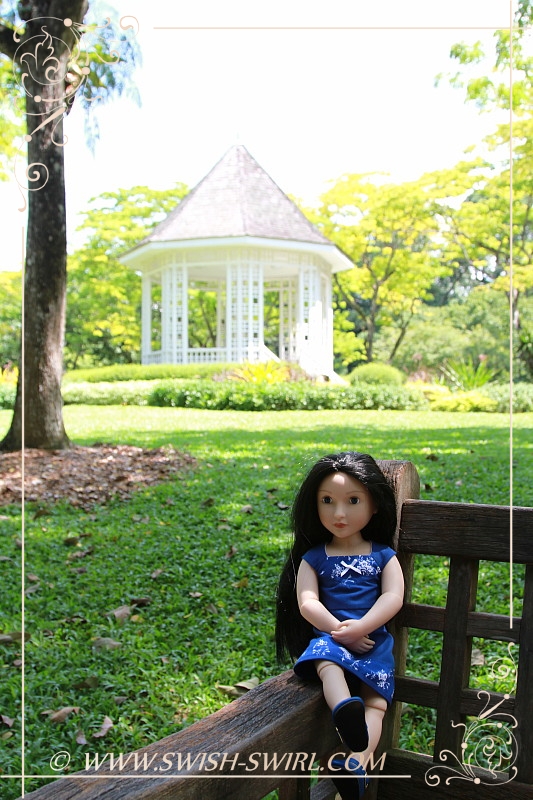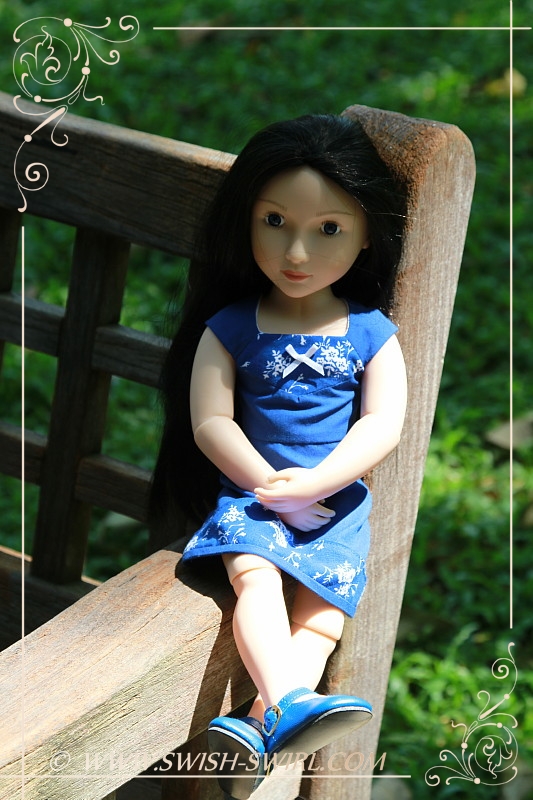 Lydia in the bonsai garden.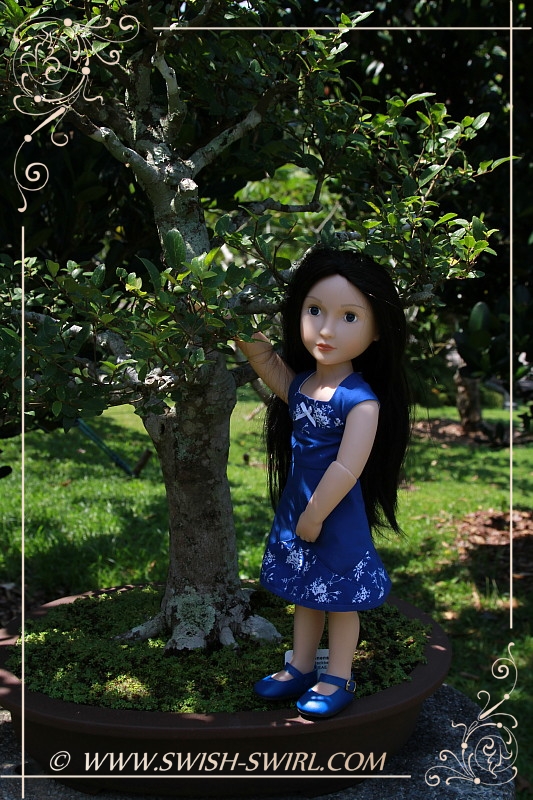 A lovely pond (one of the four with a sun clock between them and some statues around).
Singapore Botanic Gardens are huge. This is just one of the many beautiful roads there.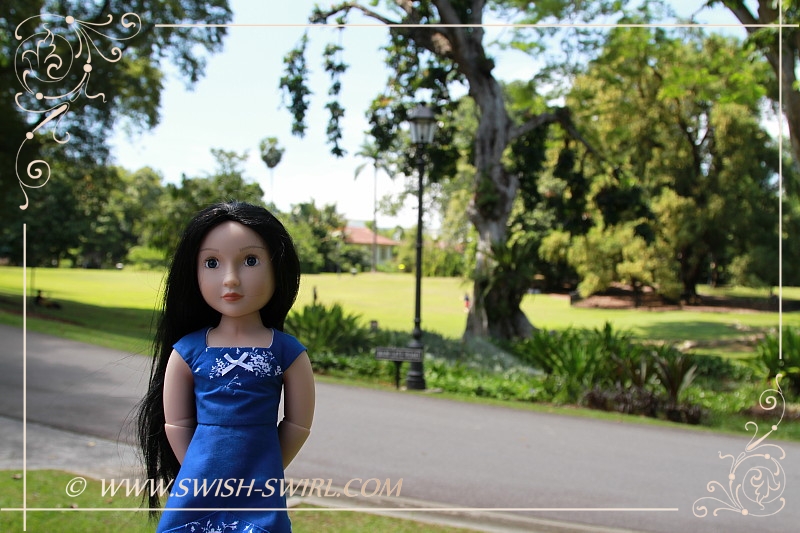 A massive tropical tree!
Some wooden sculptures in the shade.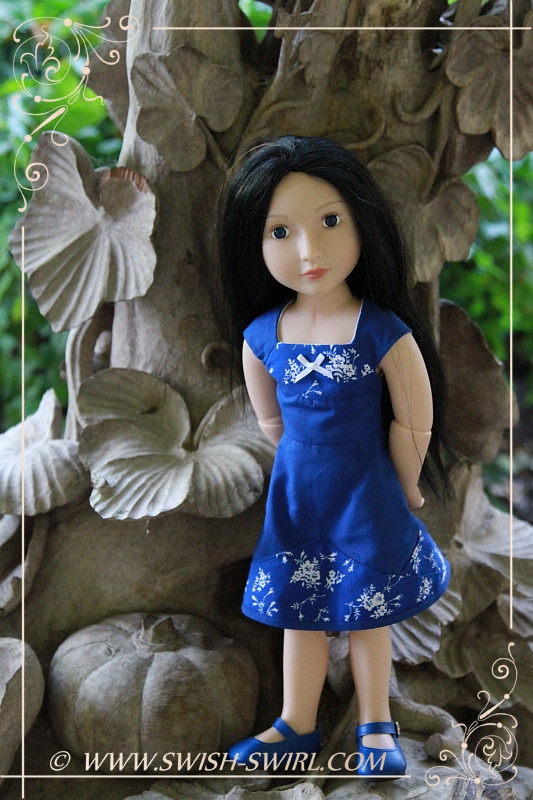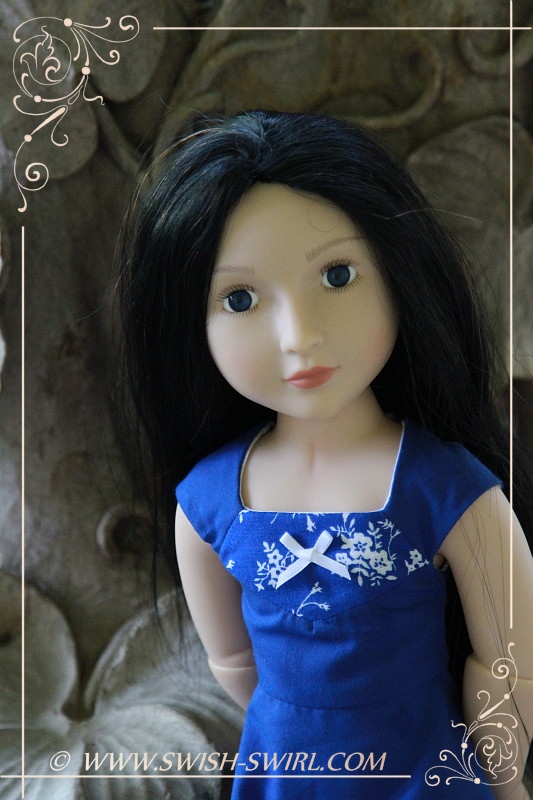 More photographs are in the gallery below: