Today I would like to show a beautiful outfit from A Girl for All Time. It's Matilda's night dress and nightcap set. I highly recommend it! It's really lovely. It comes in a beautiful box with a clear window (as always!).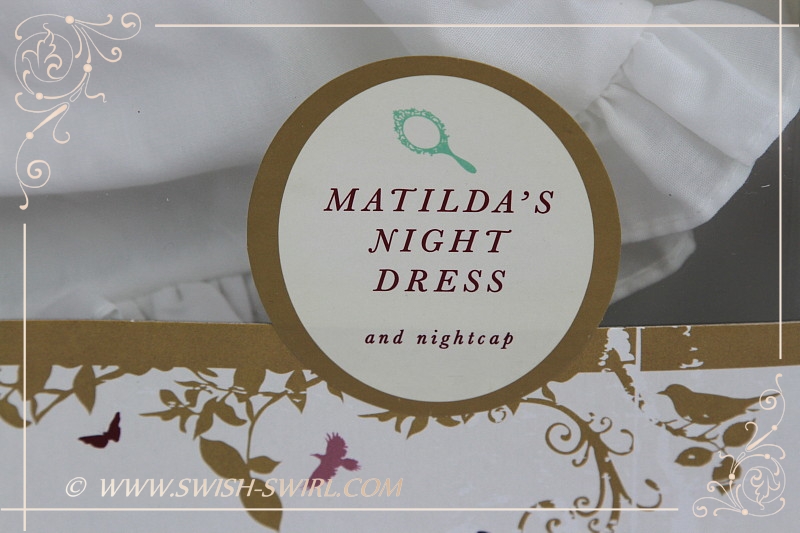 It's quite a simple outfit (what can be complicated in a night dress!) but it's just gorgeous in its simplicity. The nightgown and the nightcap are both made of white cotton. The nightgown has ruffles at the hem and at the neckline. There is elastic at the cuffs so it creates ruffles there, too. The gown doesn't have any closures. It has elastic in the neckline so it can be simply pulled on.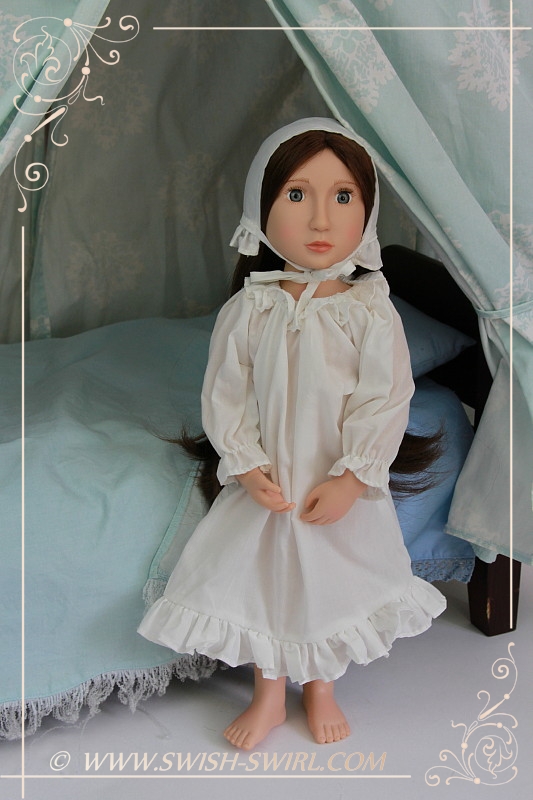 The nightcap also has a ruffle and it fastens with ties. Really beautiful and authentically looking garment!
A view from the back.
It looks like Matilda is ready for bed now.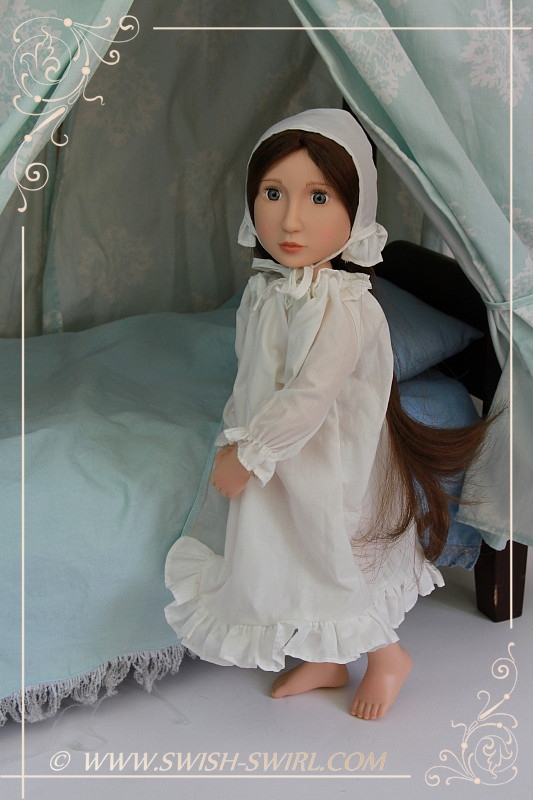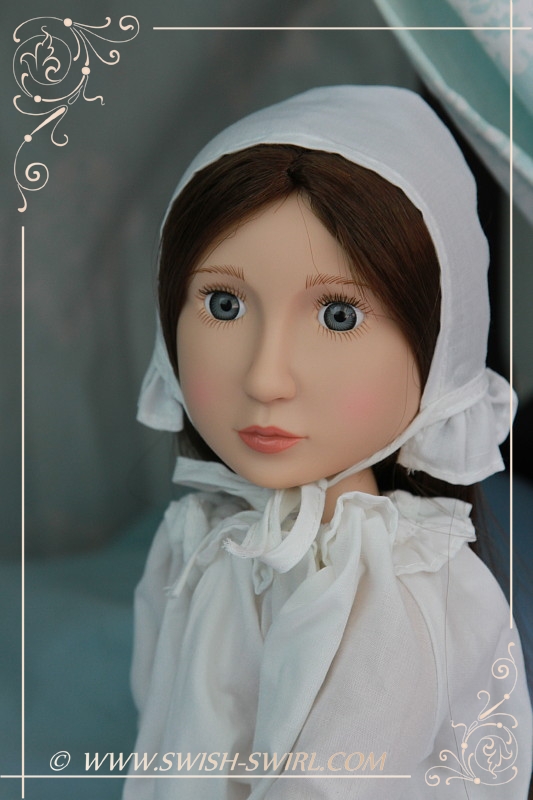 Sweet dreams, Matilda!