Recently I had a great pleasure of testing a pattern for an Edwardian dress and apron for A Girl for All Time dolls by Ann Van Doren Designs. I highly recommend this pattern. It is very clear and easy to follow and has a beautiful dress with gorgeous details as a result.
The outfit consists of two parts – the dress itself and an apron. The apron has box pleats near the neckline and two tucks along the hem. It also has two pockets (which are not very visible on the fabric that I chose!).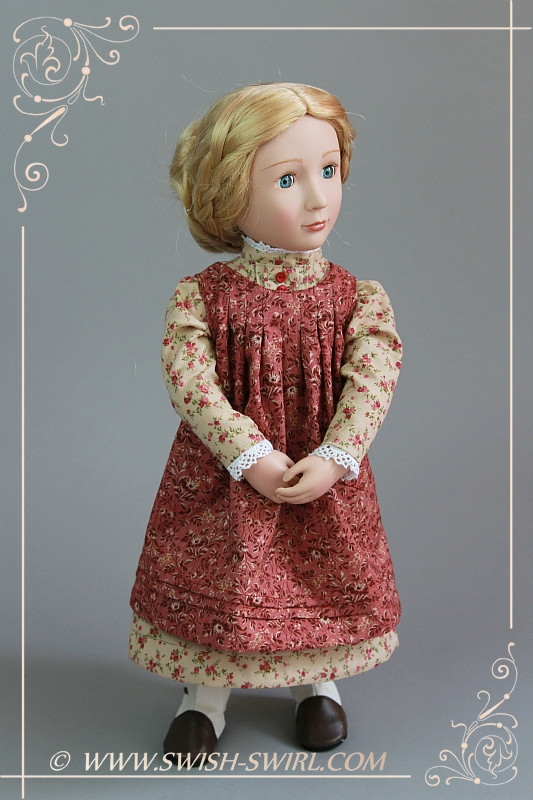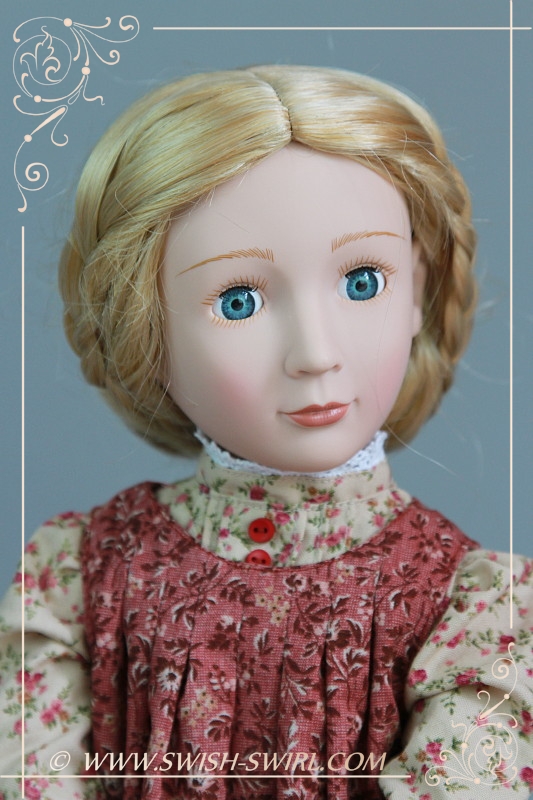 The apron closes at the back with a button.
The box pleats on the apron and tiny tucks and the lace trim on the dress.
The dress has also lace trim on the sleeves.
The dress on its own. It has one tuck along the hem.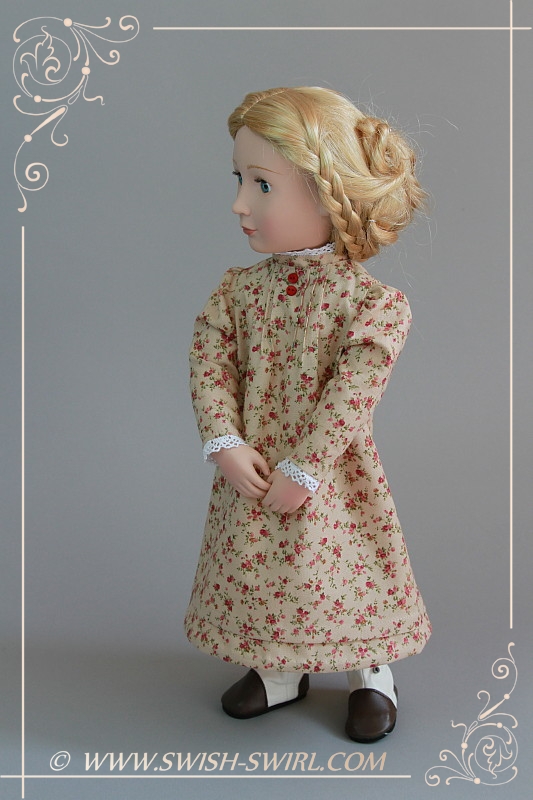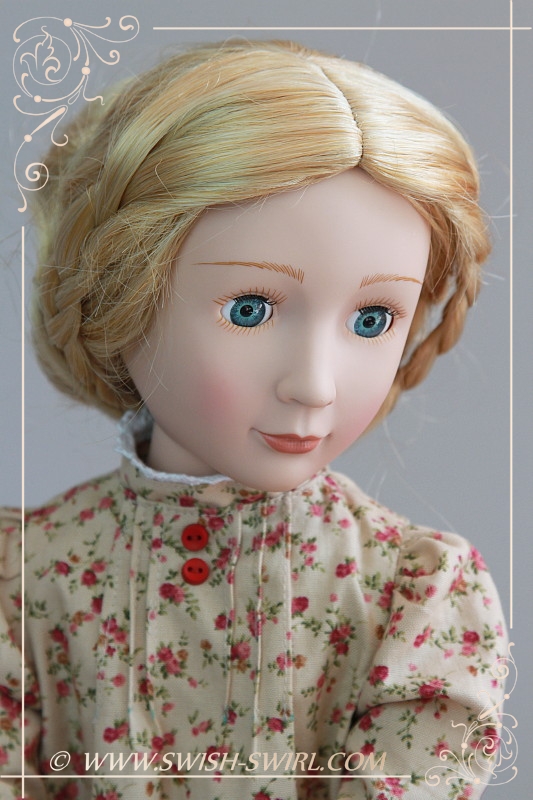 The dress closes at the back with 5 buttons.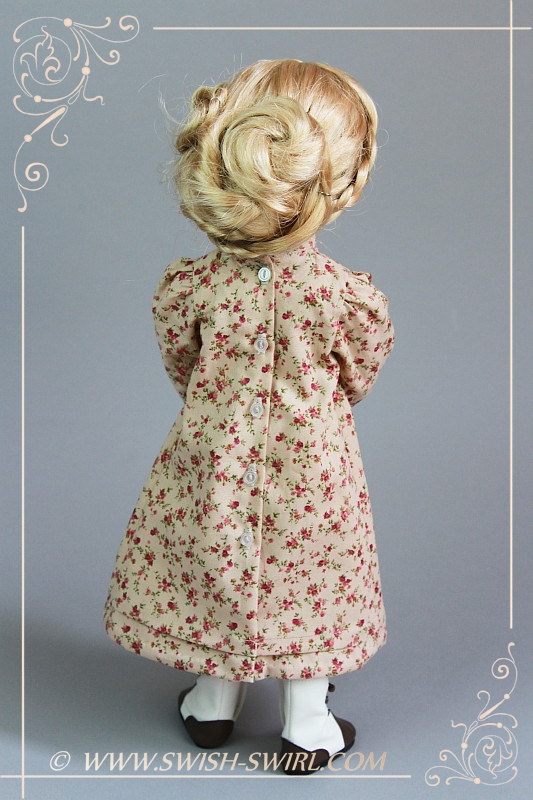 And the complete outfit again. It is available for purchase in my Etsy shop here.