Last Sunday we woke up to the snow. Snow everywhere! Thick layer of snow!! This was my first proper snow is 11 years (and the very first one for my children!!)! So, the excitement was palpable. Not surprisingly, we spent the whole morning outside playing in the snow. My A Girl for All Time Nisha also joined in the fun. In a way, she was even luckier because she had skis!!
I used to love cross-country skiing as a child so I asked my parents if they could think of a way to make skis for my AGAT doll. And they did!! The skis are one-of-a-kind and feature Swish & Swirl logo on the skis and the poles. Aren't they amazing? Nisha certainly thinks so!! She really enjoyed doing some cross-country skiing!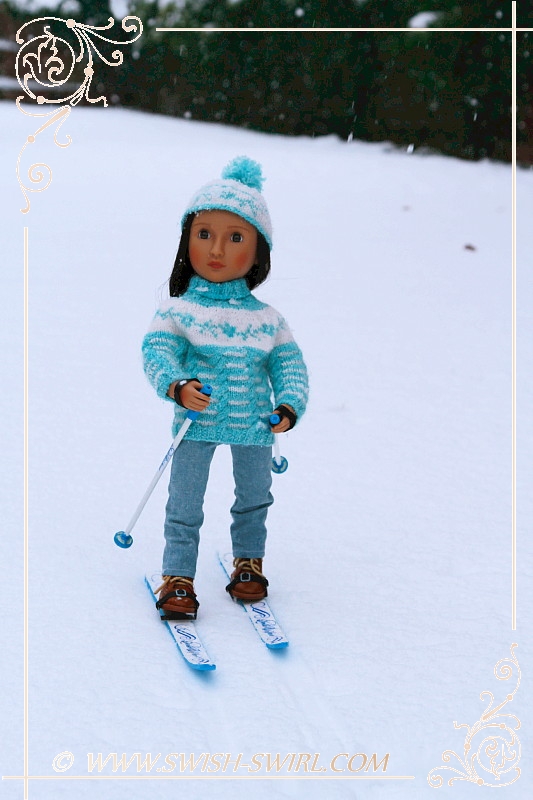 Later Nisha decided it was time to build a snowman!!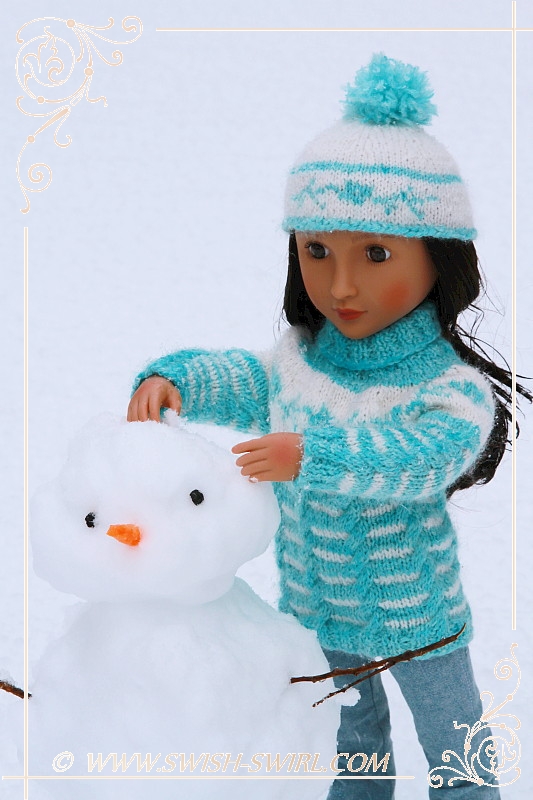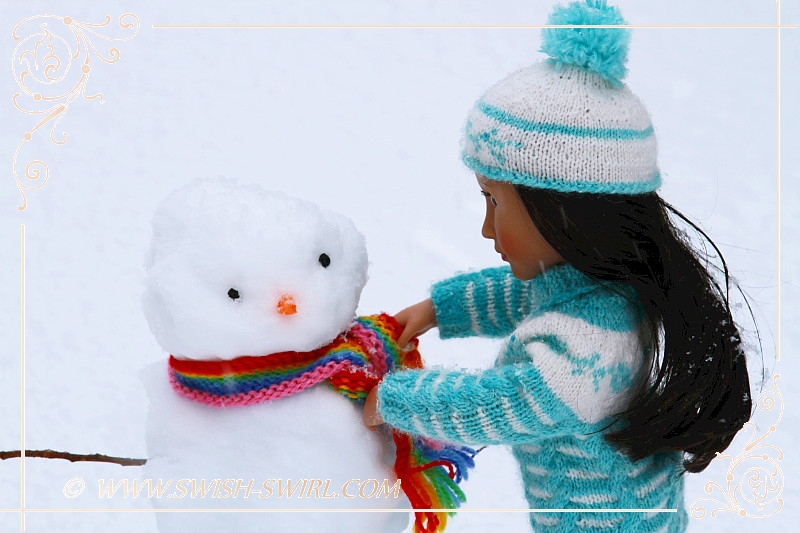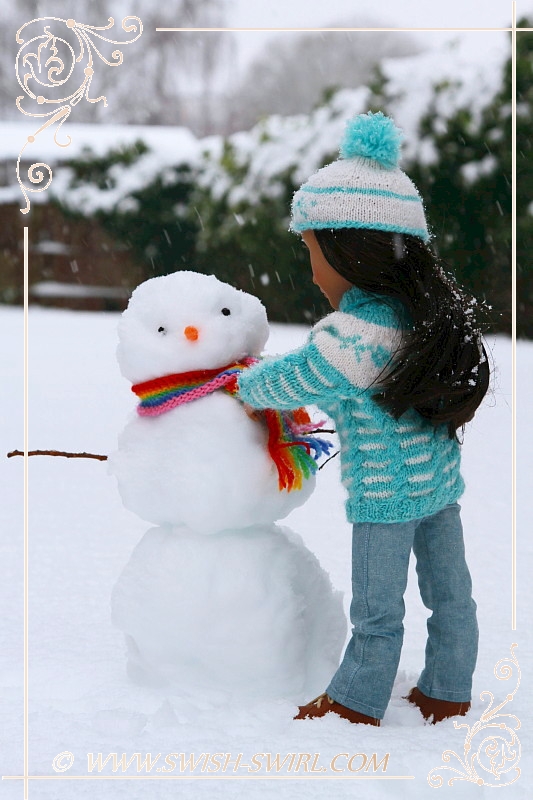 And finally, she made an angel on the snow!! She hopes it will snow here again! But then, she doesn't have to drive in this weather, does she!!