Recently I have published a number of patterns under the same title – George (the title was born from the name of this era in England – Georgian). The most recent ones are for the 18th century (1760-1780s, to be precise) waistcoats. The first of the patterns is designed for 18-inch dolls like American Girl, the second one – for 18-inch slim Carpatina boy dolls.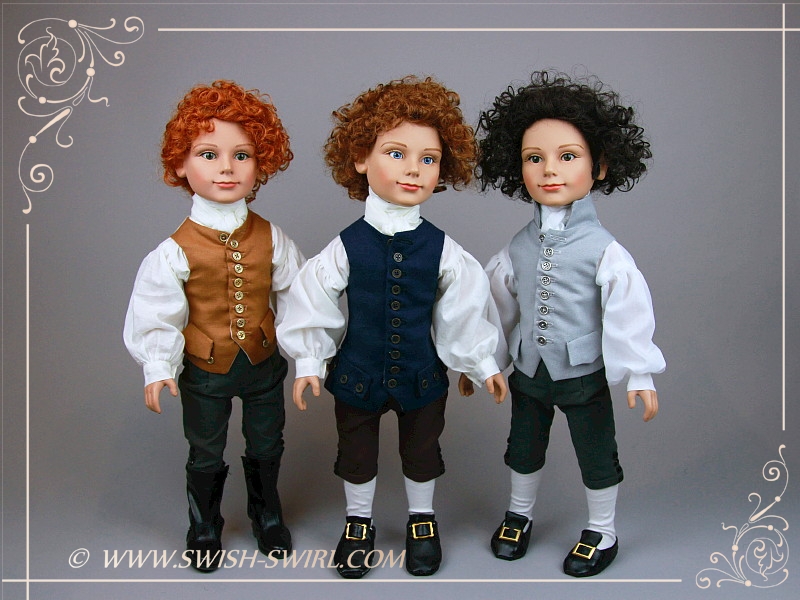 The waistcoats feature a number of historically accurate details. Firstly, it's the lacing at the back. Of course, for real authenticity they should be hand-stitched, but I decided that for playdolls it's OK to use metal eyelets. Secondly, it's side slits with the front of the waistcoats going over the back (with the front being longer and wider than the back).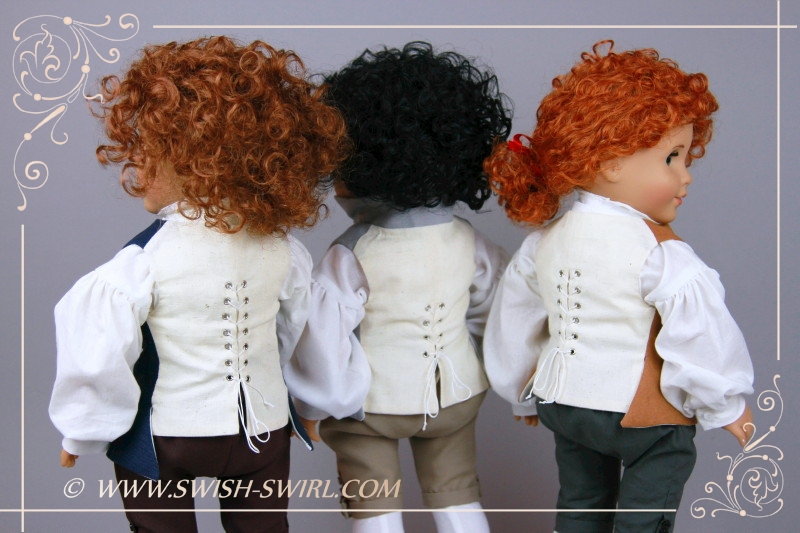 Another historically accurate feature is the placement of the shoulder seams. In historical clothing they are never straight as on modern clothes. They are slanted towards the back.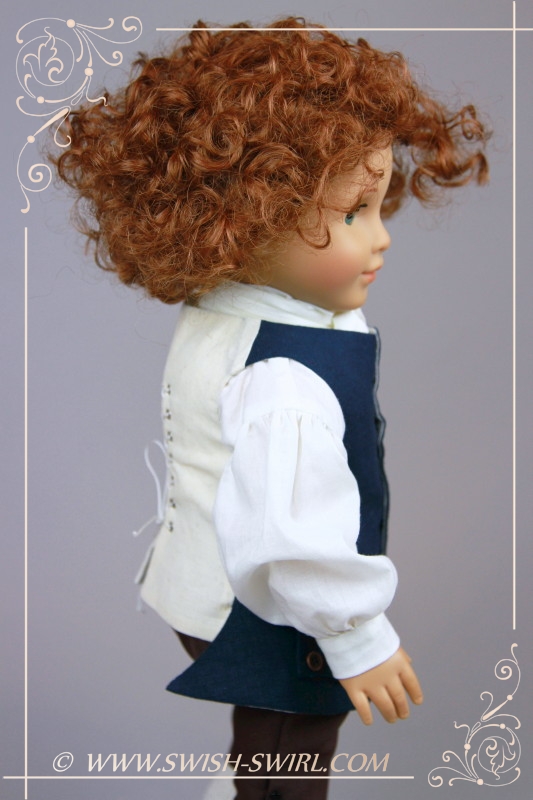 Then it's the pocket flaps! Pockets in the 18th century were not functional, it was usually just a flap sewn on top of the front. So, the pockets are made that way. There are a two options – for a shorter flap without buttonholes and longer ones with buttonholes.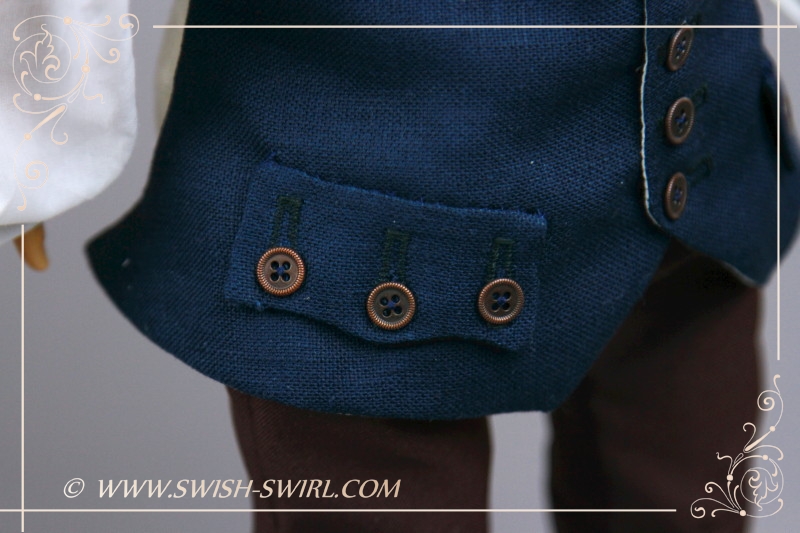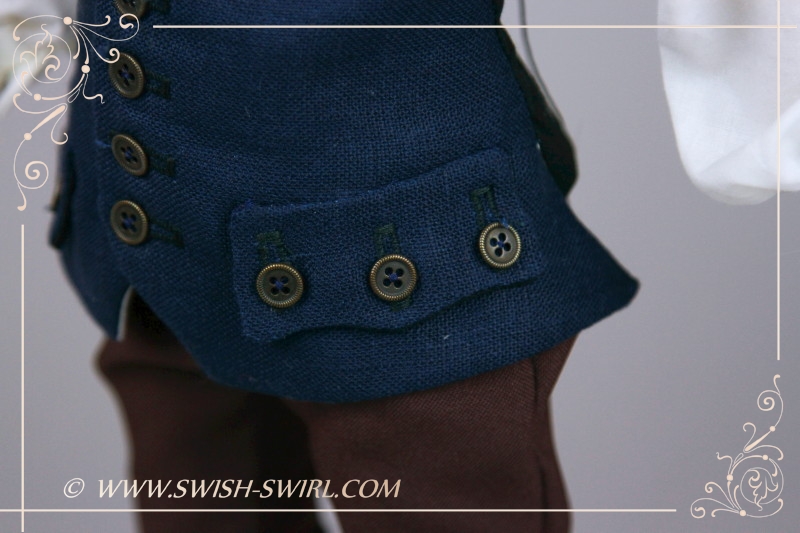 The looks of the three waistcoats I have made are based on recognizable characters.
The navy blue 1760s waistcoat is longer and is inspired by Jamie's look in Season 3 of Outlander.
The brown 1760s waistcoat is shorter and inspired by Jamie's look in Season 1 of Outlander.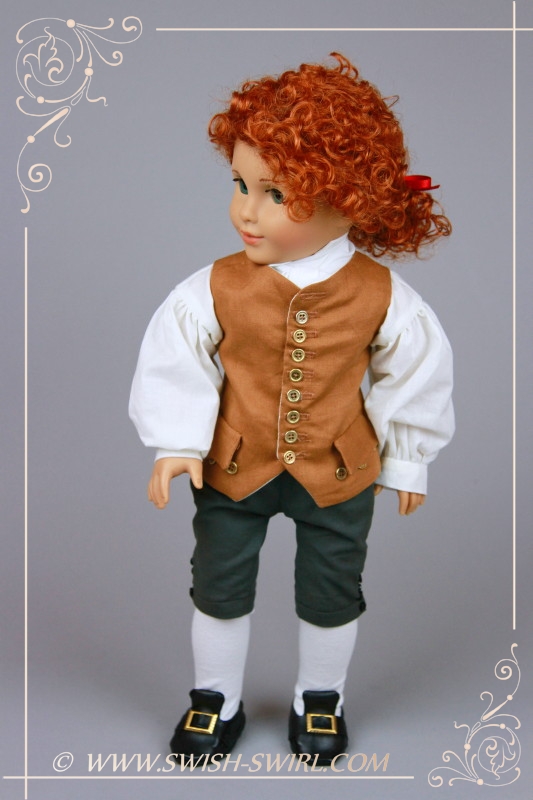 The silver grey 1780s waistcoat has a collar and inspired by one of the waistcoats that Ross Poldark was wearing in Season 1 of Poldark.
The other parts of the current 18th century outfit are a shirt with a stock, fall front breeches and long stockings.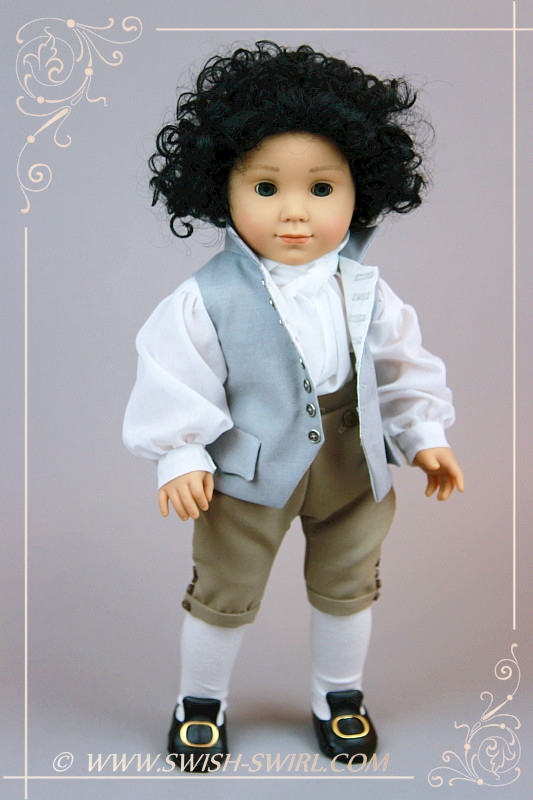 These are also available as separate patterns, again, in two sizes – for standard 18-inch dolls like American Girl and for slim 18-inch dolls like Carpatina. I will show them separately.